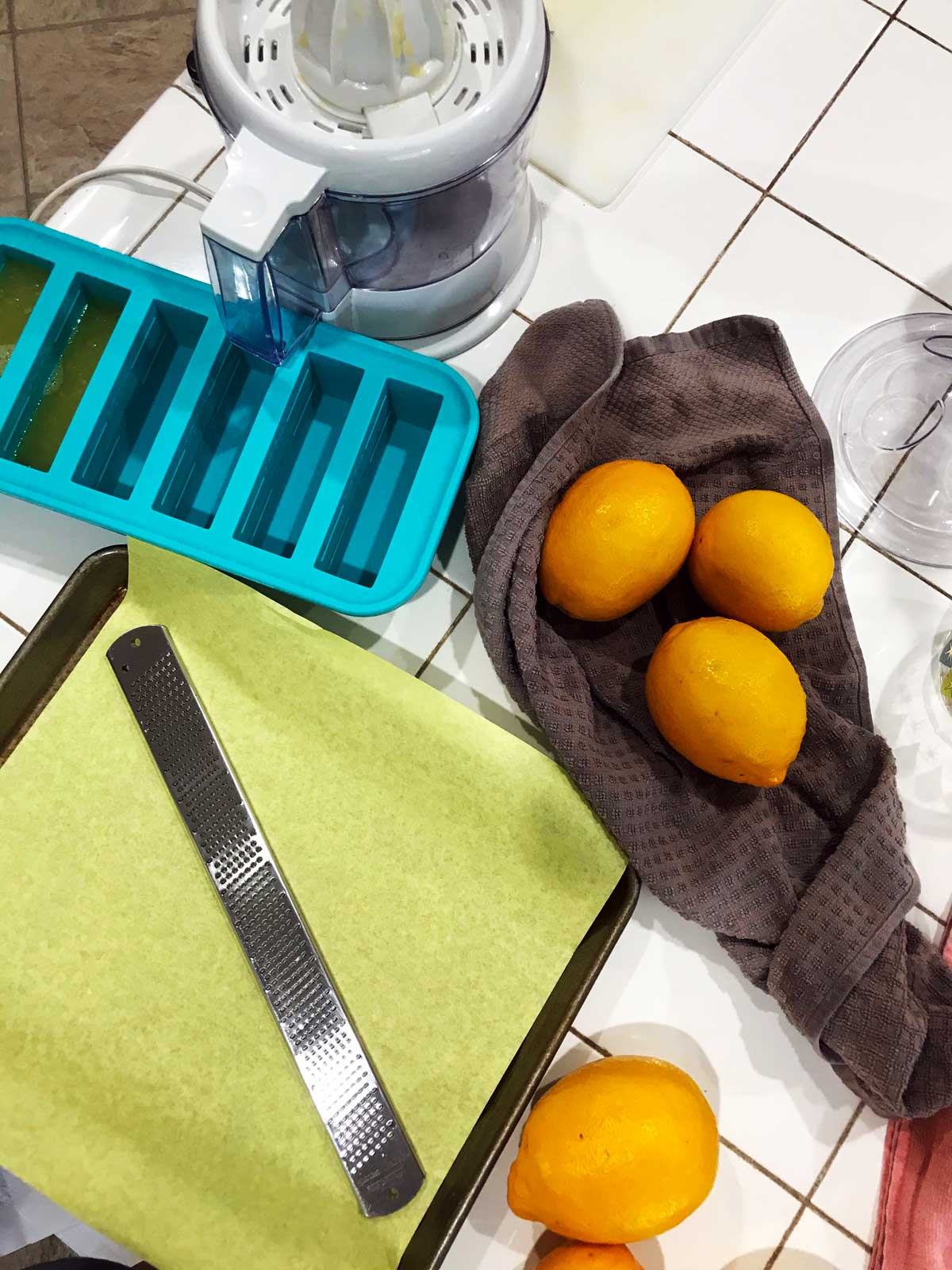 Today I finally got the lemons juiced! I ended up with 18 cups of juice frozen in different size Soupercubes and a quart-sheet pan of zest. I didn't zest the first half of lemons and then later regretted it because the second half didn't yield as much as I expected. Lesson learned.
Most of the juice will probably get used in Lemonade like Chick-Fil-A Makes.
Our meals for Day 16:
Breakfast – The family had a variety of oats, leftover pizza, and pancakes from yesterday. I had my standard Greek Yogurt With Muesli topped by blueberries.
Lunch – again, more leftovers.
Dinner – I baked a batch of 5-Ingredient Italian Sandwich Rolls to use as vegan hamburger buns. Bryan grilled a collection of burgers from the freezer, including bison, vegan, and chuck as well as a piece of fish for me.
I cooked green beans as a side and also served apple slices and chips.
Ho-hum. That was the day.
How was yours?