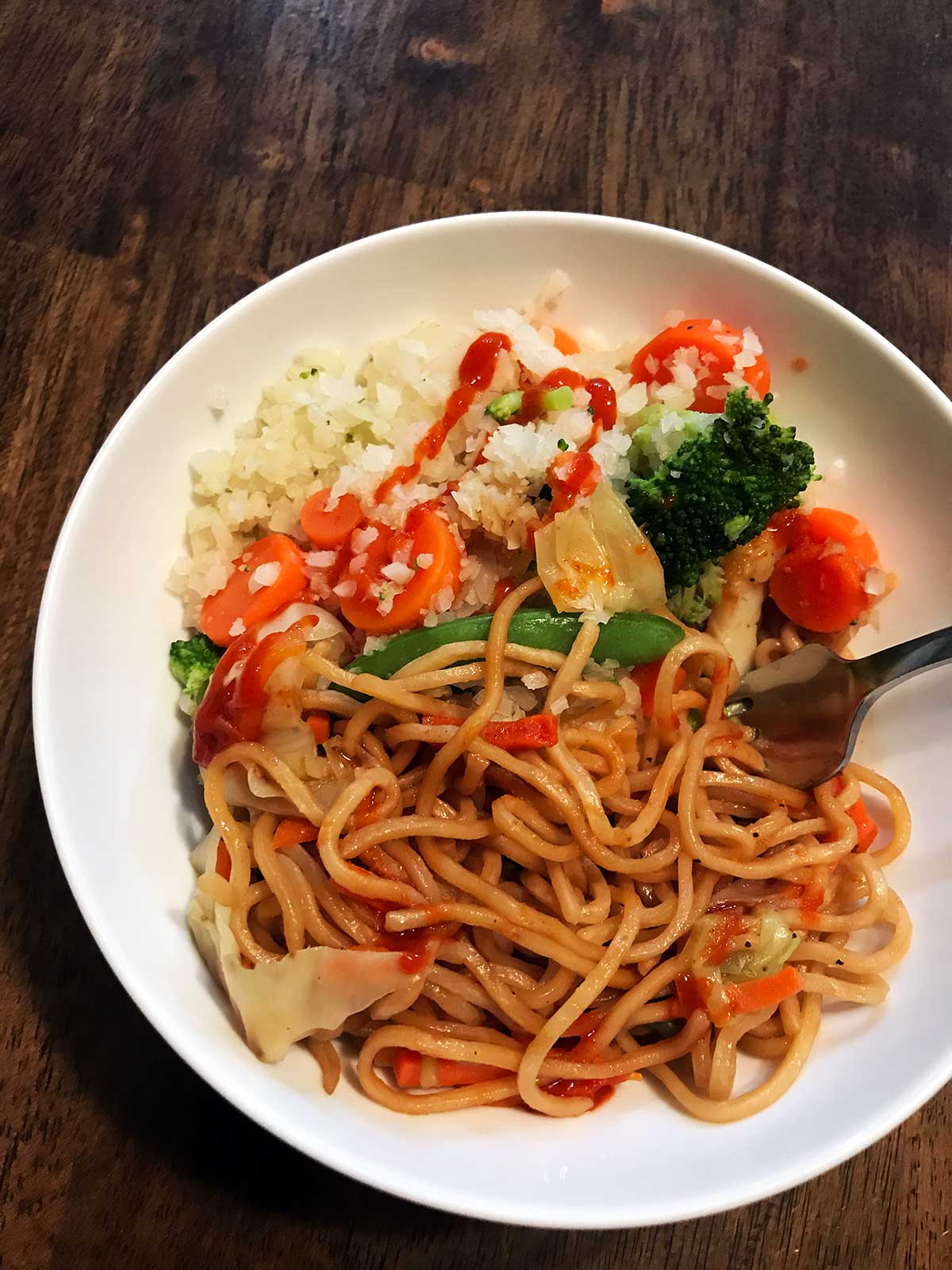 I've been chained to my computer today working on tech stuff on the back end, so while yesterday was a kitchen day, today decidedly was not.
Our meals for Day 14:
Breakfast – Regulars for everyone except for me and FishBoy18. It was his turn for a "meal with mama". We went out to breakfast at a local diner.
Lunch – the kids had ramen and sandwiches. I skipped.
Dinner – it was frozen food night. 😉 I usually have a few different options for fun food from Costco. Tonight was potstickers, yakisoba, rice, and Cauliflower Fried Rice. Super yummy and easy.
We're two weeks done, y'all!
How is your pantry challenge going?