I know that folks may have lots of emotions and thoughts about today's political events. I'm going to ask that we keep all comments limited to Pantry Challenge/grocery/food talk and not discuss politics. Thanks.
Alrighty, so today I spent the bulk of the day rearranging the kitchen. It had developed some clutter corners since the holidays that I could stand no longer. Sorry, no before and after pics; let's just say I was busy living life. 😉
Refrigeration…
Things are working well with the new fridge in the kitchen and a smaller second fridge in the garage. The Samsung check came this week; the funds should be cleared tomorrow.
We spent $3000 on the two refrigerators and an additional $290 on service calls. That's a total of $3290 since September spent on refrigeration.
Samsung refunded $2565, the purchase price of the faulty fridge that we bought it in 2016. When all is said and done, I've got many more gray hairs and two brand new refrigerators for an extra $725 out of pocket.
It feels like a wash, but I'm grateful to have it behind me.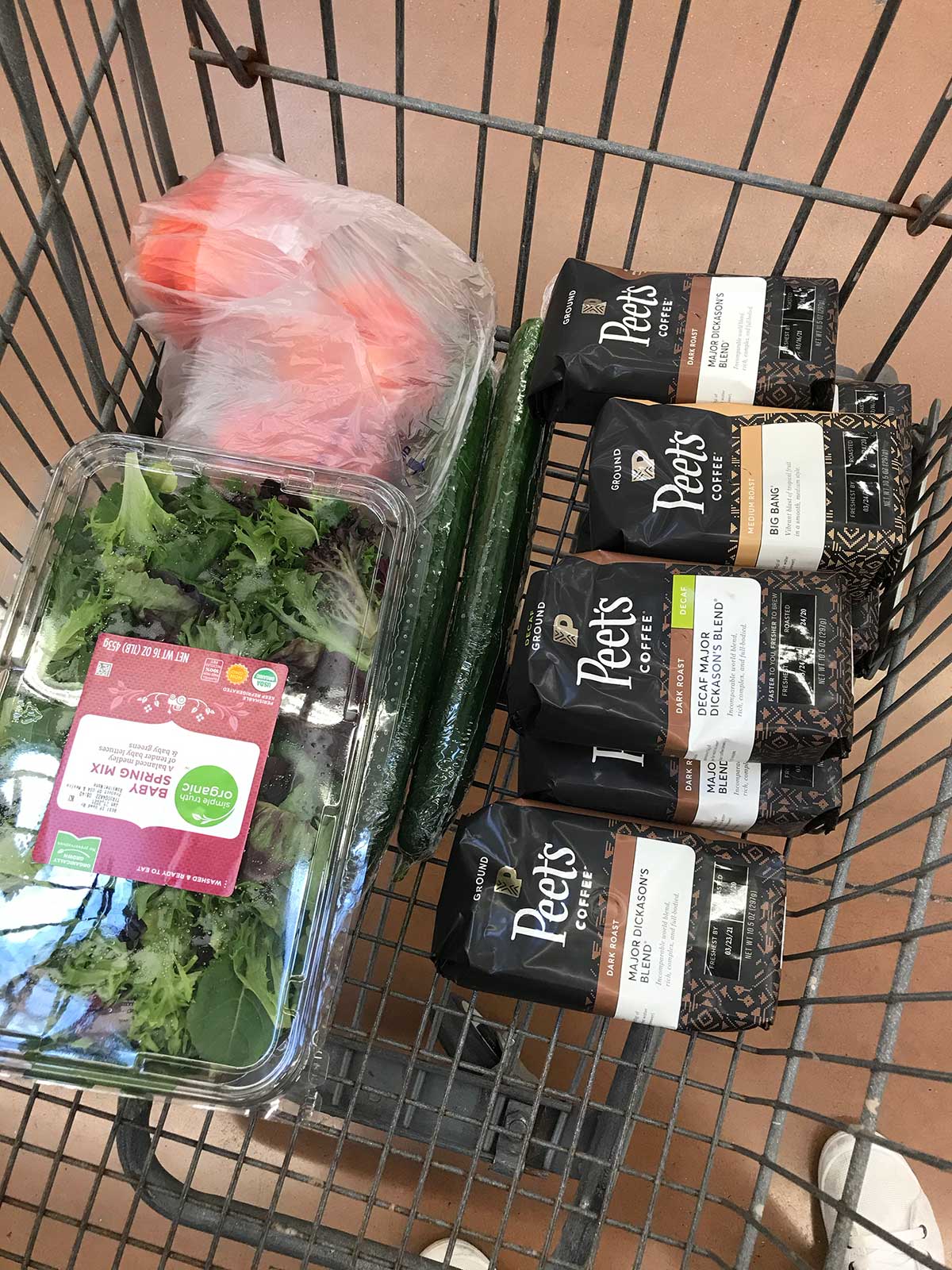 Coffee, coffee
Just prior to the start of the Pantry Challenge, Bryan requested that I buy Peets coffee instead of Starbucks. Over the months of brewing more coffee at home, he realized how much he prefers Peets.
We always knew this, but I think he's started to really notice the difference.
When he submitted his request to management 😉 I had just stocked up on Starbucks, of course, and was hoping to get through January with that and the Peets Nespresso capsules we had.
However, I know from past experience never to pass up a January coffee sale. I have done so in past Pantry Challenges and regretted it. I know there will always be a good sale in January — and then there will be a lull.
So, when I saw that Ralphs put Peets on digital deal this week, I loaded that coupon to my app and got myself to the store on the first day. I've also learned that you don't wait until later in the Peets sale as all the good flavors (Major D, Big Bang, and decaf Major D) will be gone.
Reg price $9.99-12.99
Sale price $5.99
Coupon price $4.99, limit 5
I got seven. Felt weird to buy some without coupon but it's still a good price, but we'll be set through the lull.
Since I don't plan on going back to Ralphs this week, I got the produce items that were also on sale, spending $46 total. That brings our monthly total so far to $282. Seeing as the month is almost half over and we've got plenty of milk and produce, I think we're on track.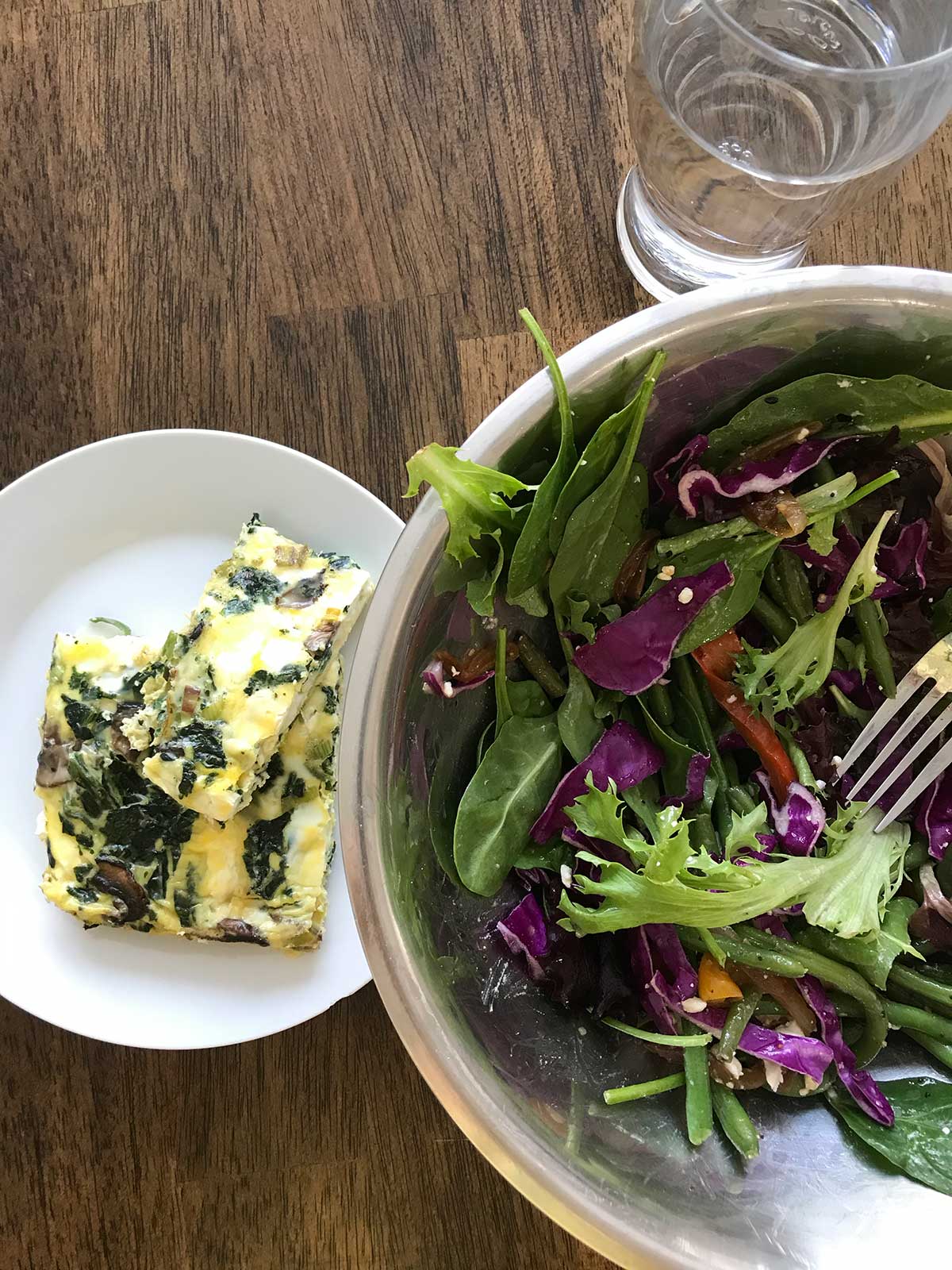 Our Meals for Day 13
Breakfast – Oats for some, Raspberry Baked Oatmeal and Sausage Egg Hash Brown Casserole for others. I had my Blueberries, Yogurt, and Greek Yogurt With Muesli.
Lunch – CFA boys were gone. Bryan had his burritos. Kids at home had a combination of leftovers, veggies, and sandwiches. I tossed leftover cooked veggies onto a salad with feta and heated the last of my goat cheese and leek egg bake.
Dinner – It was a tale of two soups. I made Chunky Potato Soup with Bacon & Tarragon as well as a Tomato Soup. I started both out as vegan so my daughter could choose what she wanted. She chose Tomato. I added cream, cheese, bacon, and scallions to mine. It was so good. Recipe coming soon!
I also thawed another package of Hawaiian rolls that I bought on clearance earlier in the month.
Overall, soup night was a success.
How is the Pantry Challenge going for you?