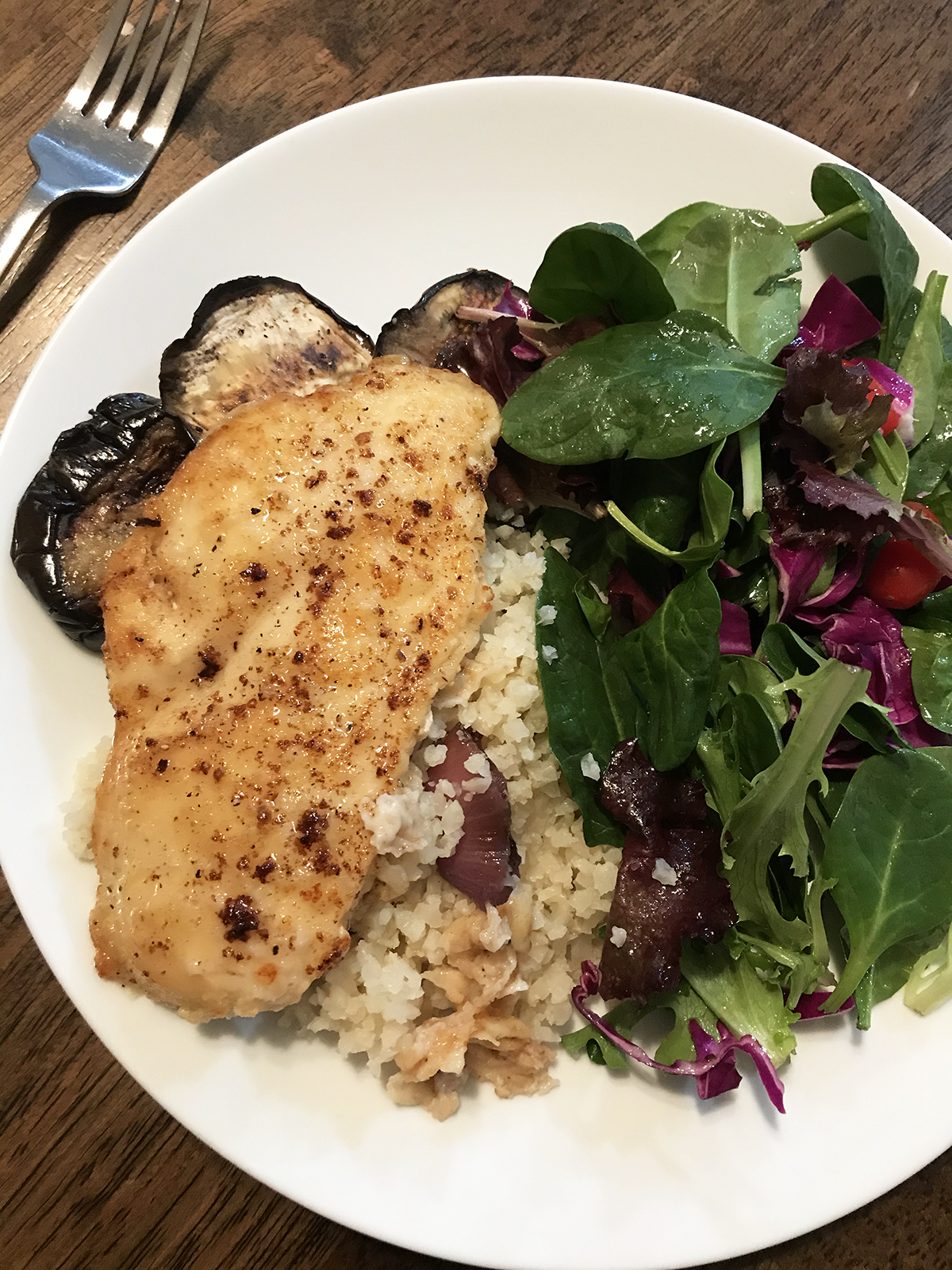 Welp, I was at the computer most of the day so the lemons didn't get juiced. I guess I will work on them tomorrow.
As for meals, I didn't do much for those, either, thanks to leftovers and yesterday's meal prep.
Our meals for day 11:
Breakfast – Yesterday I spent a few hours prepping breakfasts, including: sausage patties, Sausage Egg Hash Brown Casserole, and Raspberry Baked Oatmeal. I thawed the last loaf of Cranberry Bread. I also made a really yummy egg bake that's more Mom Food than anything else: sautéed mushrooms, leeks, and spinach, topped with goat cheese crumbles, and beaten eggs. So good!
So, today everyone helped themselves to oats, egg bakes, baked oatmeal, and cranberry bread.
Lunch – Bryan had his Chicken Fajita Burrito; FishChick12 made the boxed mac and cheese she got for Christmas. Other kids had leftovers or sandwiches. The two big boys were at work. I had a big salad and leftover grilled veggies.
Dinner – I had a bag of frozen chicken cutlets in the freezer that I pulled yesterday so they were nice and thawed by dinnertime tonight. I made an old favorite from a Susan Branch cookbook: Lemon Chicken. It's basically breaded cutlets fried and topped with a lemon-butter sauce.
I also made roasted broccoli, a big salad, and pasta tossed with EBB seasoning. I finished off the leftover veggies in the fridge, too.
How is your Pantry Challenge going?