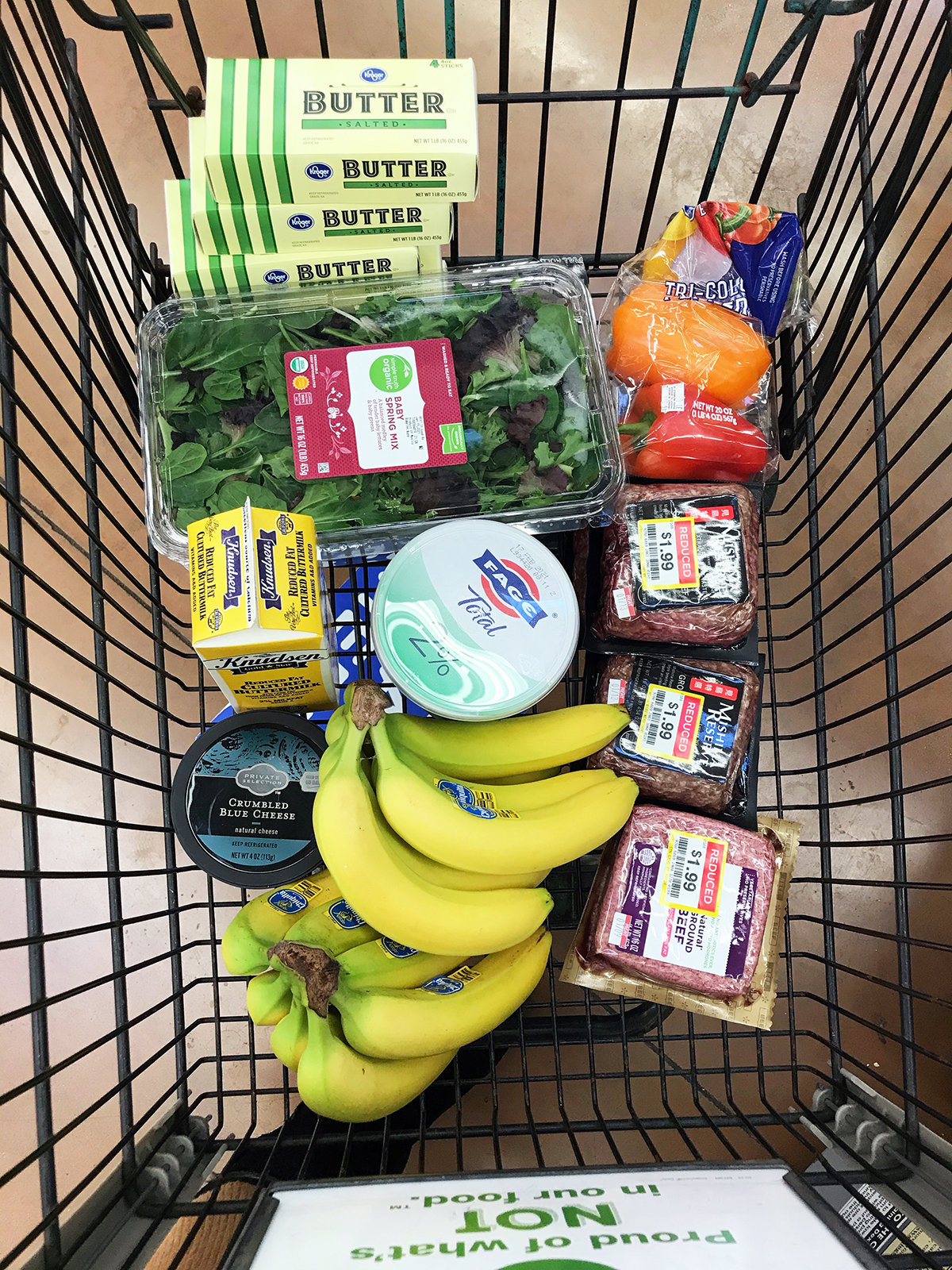 Sundays are my busy kitchen days. I try to do some general tidying, top off the groceries, and get some meal prep done for the coming days.
Today I also included picking up two huge bags of lemons from my hair stylist. Tomorrow we'll be zesting, juicing, and freezing about 80 Meyer lemons. Yay!
Groceries for Week 2
I ended up making the rounds at three stores making sure we're set for week 2.
Ralphs – bought baby greens, bell pepper, bananas, blue cheese, buttermilk, and Fage; highlights included ground beef and butter on clearance or digital deal for $1.99/pound.
Total spent: $47
Walmart pickup – almond milk, half-and-half, and a load of fresh veggies for the week.
Total spent: $49
Sprouts – tomatoes and blueberries that I forgot to add to the pickup order.
Total spent: $5
That adds up to $101 for the week, added to last week's $130, I'm up to $231 for the month. Not bad, though I know we'll need milk before the week is up.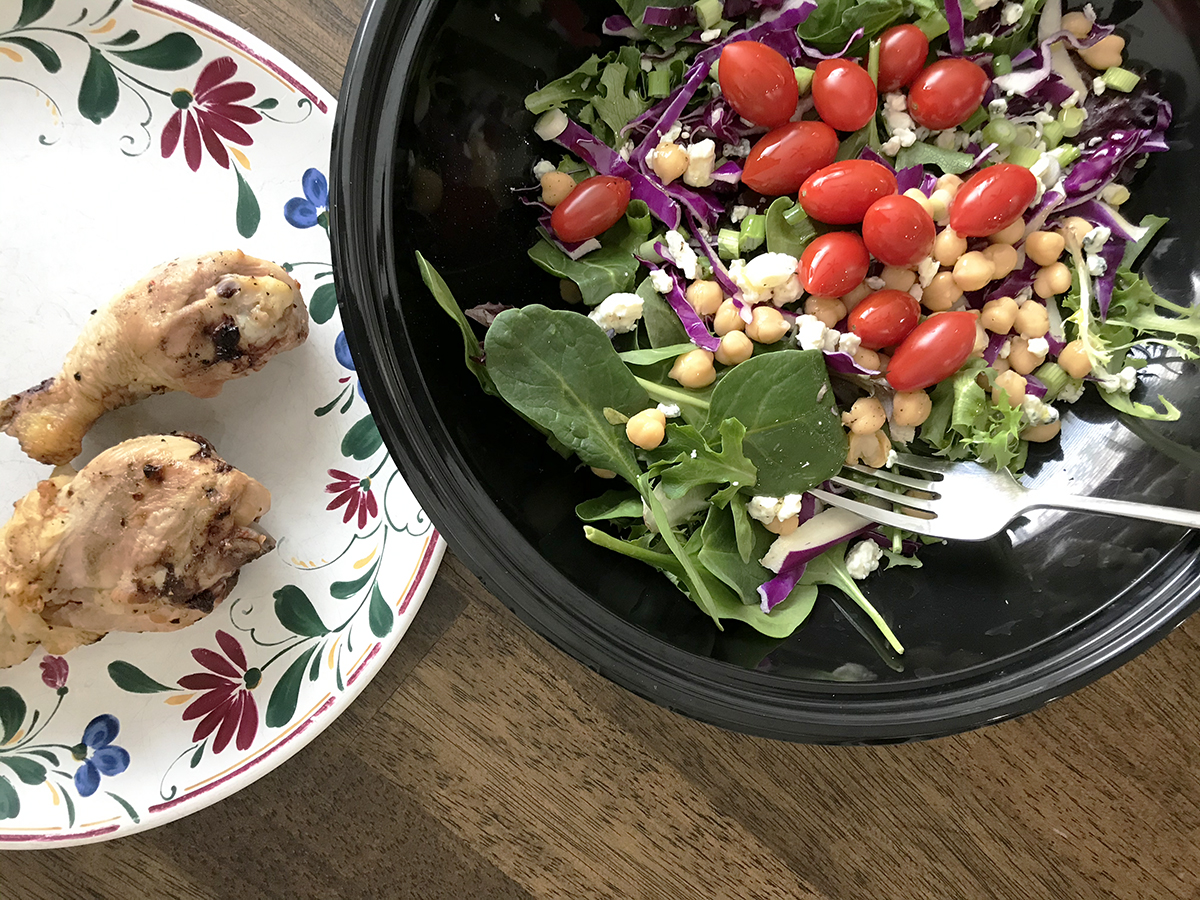 Our Meals for Day 10:
Breakfast – again, a mix of leftovers, oats, smoothies, and Yogurt with Muesli.
Lunch – a couple of the boys went on an adventure and were on their own. Bryan had his Chicken Fajita Burrito; the three kids left at home had leftovers. I had leftover chicken legs and (surprise) a big salad.
Dinner – I made Homemade Lasagna and Easy Garlic Green Beans. FishChick14 had green beans and leftover veggies from other meals. I had a piece of salmon with green beans and leftover veggies.
So far, we're hanging on! I made some yummy things for breakfast tomorrow that I'm really looking forward to. Stay tuned.
How was Day 10 of your Pantry Challenge?