The Pantry Challenge is on! This month we're focusing on what we have, to use it up and save money.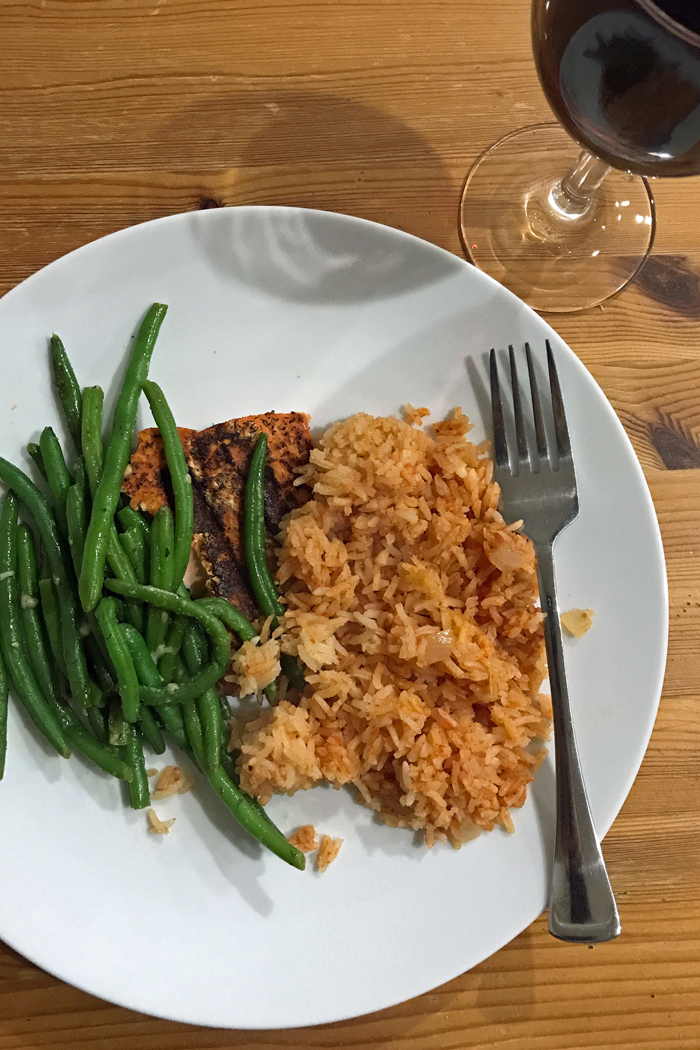 We are in the home stretch, people! Can you believe it? Just 9 more days of this here Pantry Challenge!
Sorry for no update yesterday. Sundays are generally my day to unplug and not do work-related activities. I write the newsletter on Saturday and schedule it to be delivered at a certain time. For years I worked 24/7 and then realized that it was wrong not to take one day a week to rest. So, I've been working on making that happen on Sundays. Not just because it's a traditional rest day, but because it's the one day of the week that the whole family has off together.
Yesterday we went to church together and then Chipotle for lunch. Part of my Sunday-is-my-fun-day-rest-routine is to do as little cooking as possible. Chipotle is on the way home from church, so it was a good fit. I just wasn't in the mood to cook anything!
That trend continued through the evening as we had a snacky dinner. I spent about 20 minutes prepping my husband's lunches for the week (poached chicken on either rice and beans or spinach salad) and that was all she wrote.
Today we were busy with school, so the kids made breakfast while I exercised. Lunch was another snacky affair. Easy peasy, especially since I don't have bread ready to bake. Tonight we enjoyed grilled fish, green beans, and Mexican Rice. Unfortunately, we are all out of tomato sauce, so I blended a can of diced tomatoes with my stick blender and basically fudged it.
Bryan went to ALDI for me today. I gave him a very detailed list with target prices; that worked out well. We are currently at $406 for the month. Normally we spend $1000 to $1200 to feed our family of 8, so I'm pleased.
My goal for the Pantry Challenge is $550, so we "should" come under budget unless something weird happens in the next 9 days. Hoping not! I've got a bunch of different meats thawing and aim to mix up some bread dough tonight. My sourdough starter is definitely not ready, so we'll have to wait on that. In the past I've always made starter with a bit of yeast. This is the first time to make it on my own. Not sure it's going to work out. But, I'll keep trying.
Here's how we ate these last two days:
Pantry Challenge 2018: Day 21
Breakfast: Pancakes (from a mix I made a few weeks ago) and eggs
Lunch: Chipotle
Dinner: The Ultimate Snacky Dinner
Pantry Challenge 2018: Day 22
Breakfast: Eggs and Baked Bacon
Lunch: Snacky Lunch
Dinner: Grilled Fish, Mexican Rice, Green Beans
As always, thanks for sharing the Pantry Challenge with your friends. The more the merrier!
What did YOU cook up?