The Pantry Challenge is on! This month we're focusing on what we have, to use it up and save money.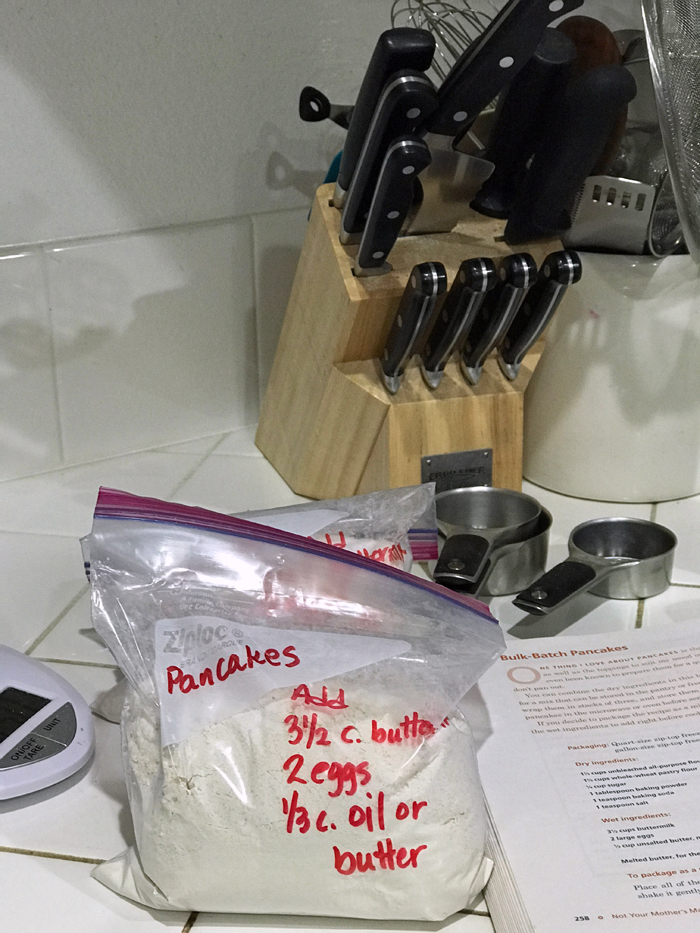 Saturdays are my work days. While I spent most of yesterday tapping away at my keyboard, I did not get you the Pantry Challenge update for Friday or Saturday. So now here we are on Sunday, and I'm delivering a trifecta. Sorry for the delay.
We are plugging along with the Pantry Challenge. Per my goals, I have kept my grocery shopping to dairy and fresh produce and….
the occasional item that isn't to be missed. In today's case, the Black Cherry Raspberry Blood Orange preserves from Costco. They are a seasonal item that I've been waiting months for. We bought two ginormous jars, but are tempted to get more before it's gone again. Like the parchment paper.
I've done a few little puttery things in the kitchen, though I haven't gone into full-on-cooking-all-the-things mode. As you know, I made a batch of buttermilk on Thursday. We ended up using most of it in pancakes on Friday morning, so I immediately made a second batch with some of what was left. I did a little research and saw that many online recipes for home cultured buttermilk don't require you to heat the milk first. Will have to experiment on that one. Anytime you can eliminate a step and get the same results is a win in my book.
While FishChick9 and I were making pancakes, we also made three pancake mixes. That way, pancakes will be so much easier next week.
Since I've been counting calories (and seeing some success), I've put off Friday night pizza nights. I am looking toward making sustainable changes. Part of that is to get a grip on cravings and portion control. Homemade pizza might be more than I can handle at this point. We'll see.
Instead we've been enjoying homemade (grilled) Fish and Chips and Coleslaw. So yummy!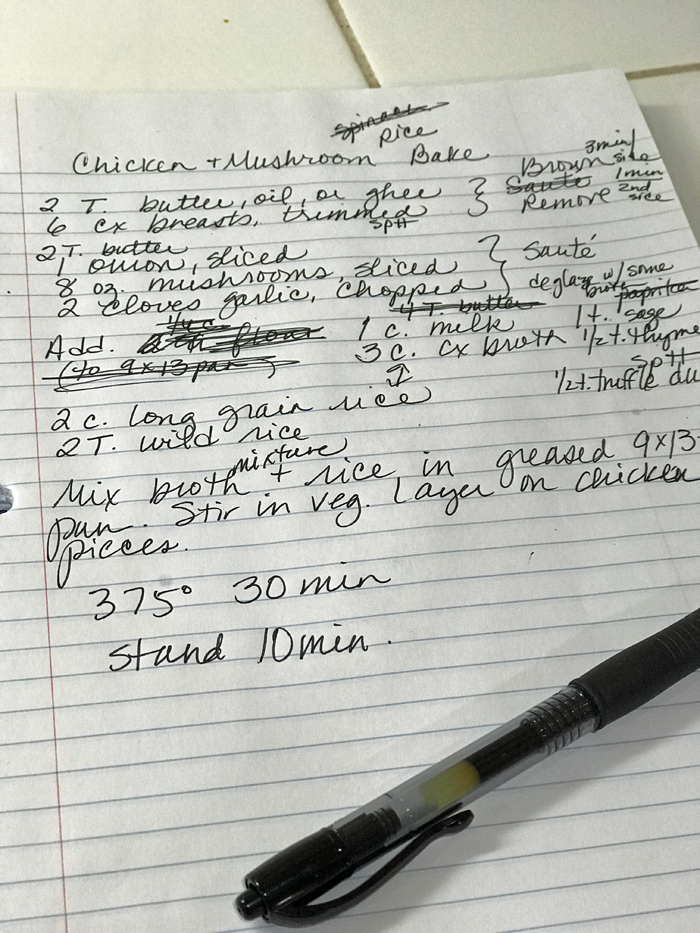 Last night was an experiment. If you can make sense of my cat scratches, go for it. It still needs some tweaks before I deem it ready, though.
Our family is in various stages of illness. A couple of the boys came down with the grunge this weekend. I'm still nursing a little bit of the sinus issues. I think at least two of us have been sick and are better. If I've done my math right, that leaves three who are still in the woods. We'll see how they fare.
On the plus side, the weather has been gorgeous here. The girls and I went hiking this afternoon. Beautiful!
It was a pretty low key weekend. So glad for a holiday tomorrow! I've got bagel dough proofing overnight in the fridge for tomorrow's experimentation/breakfast.
Pantry Challenge 2018: Day 12
Breakfast: Pancakes and fruit for the kids, Oatmeal and berries for me.
Lunch: Leftover pork loin for salads, wraps, or on leftover pasta
Dinner: Grilled Fish, Creamy Coleslaw, Easy Roast Potatoes
Pantry Challenge 2018: Day 13
Breakfast: Cereal and fruit
Lunch: Leftovers
Dinner: Chicken and Rice Bake (an experiment)
Movie snack: Buttered Air-popped Popcorn
Pantry Challenge 2018: Day 14
Breakfast: Cereal and grapefruits
Lunch: Easy Slow Cooker Chili, chips
Dinner: Spice-Rubbed Grilled Pork Tenderloin, Easy Roast Potatoes, Spinach Salad
As always, thanks for sharing the Pantry Challenge with your friends. The more the merrier!
What did YOU cook up?