The Pantry Challenge is on! This month we're focusing on what we have, to use it up and save money.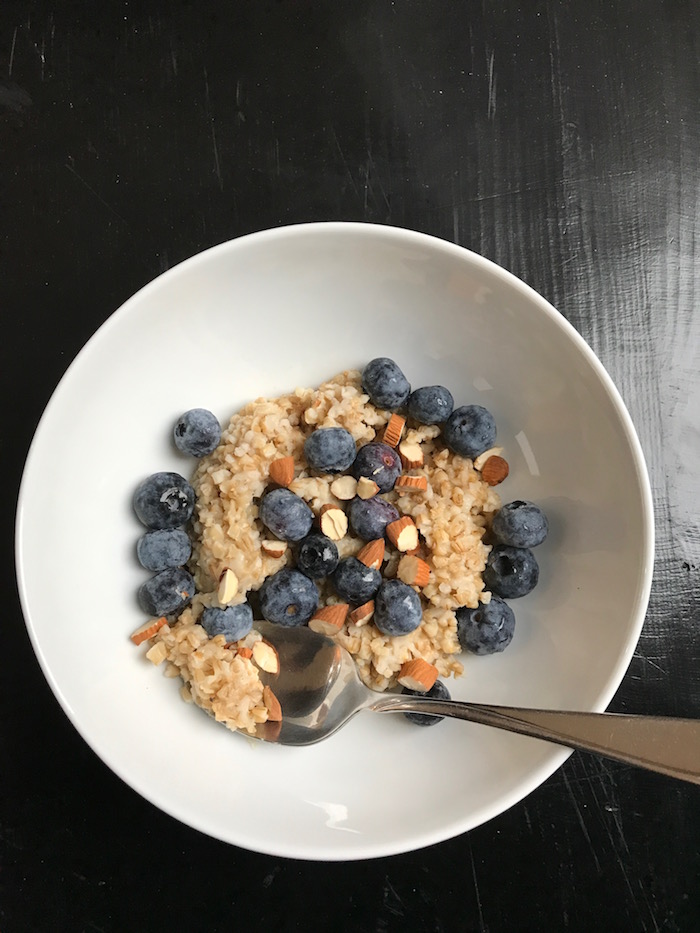 Eventually, I will remember to take pictures past breakfast, but so far this week, I'm not sure it's happened. Sorry! My cold is now very much in my head, as in stuffy head, sneezing, etc. I wish I had fought it harder a few days ago, but here we are, drinking tea 24/7 and hoping for the best.
In other news, we're doing okay with the PC. I need to do a big pantry inventory and start thawing some proteins. No one is complaining, so we're good.
We're definitely in need of more baking though. I'm trying to watch my calorie intake, so it will be an act of love to go bake for my people, but I shall do it. Hard to keep myself to just one slice of homemade bread!
Pantry Challenge 2018: Day 6
Breakfast: Fend-for-Yourself with oats from the freezer/cereal/granola, berries, milk, granola, orange juice
Lunch: Chihuahua Chili with chips and cheese, leftover Cabbage Slaw with Apples and Almonds; leftover Asian Bowl for me
Dinner: Saute of Sausage, Onions, Peppers, and Mushrooms; Rice/Cauliflower Rice, Lemon Broccoli, homemade bread
As always, thanks for sharing the Pantry Challenge with your friends. The more the merrier!
What did YOU cook up?