The Pantry Challenge is on! This month we're focusing on what we have, to use it up and save money.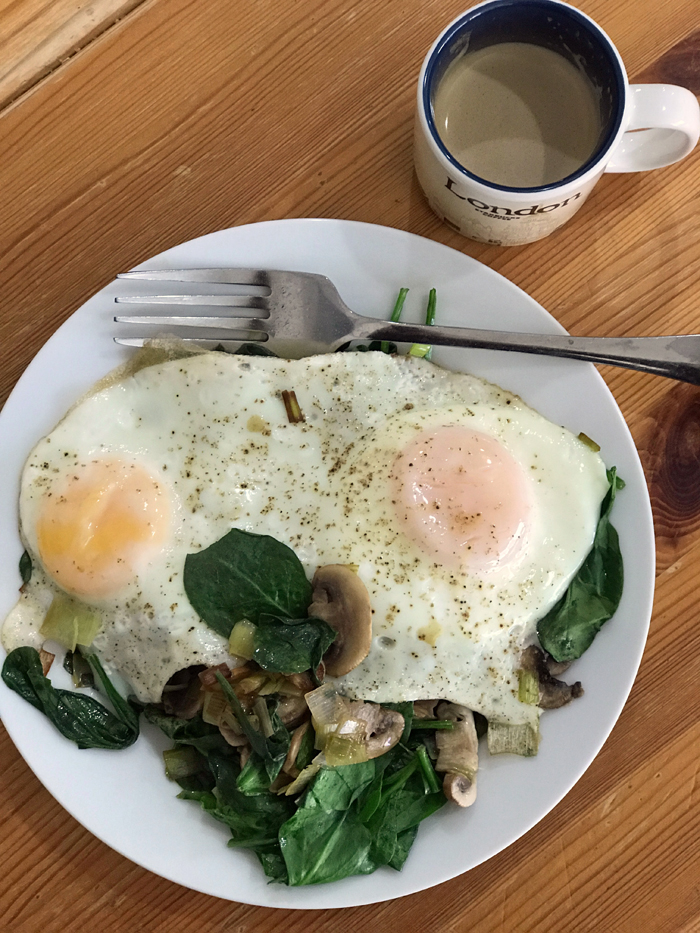 Thanks for all your well wishes on my cold. I think the worst is over, let's hope it doesn't linger. I hate it when it does that. That's the good news. The bad news is that my elder daughter is down now. Should be a fun month as the cooties make the rounds. Sigh.
In other news, we are pretty well today. Before she started feeling poorly, FishChick 11 made pancakes for all the kids. We love the Yogurt Pancakes recipe from the Good Cheap Eats cookbook. 
Since I'm trying to lose some excess weight, I'm trying to hold off the carbs, so I had Skillet Eggs instead. Lunch was leftovers for some of us; leftovers for others.
Dinner was really yummy, but apparently I didn't make enough. Bryan and at least three kids said they were still hungry, so they grabbed a hodgepodge from the cupboards and fridge. I guess I will need to beef up my efforts tomorrow.
If you read the comments from yesterday's post, you know that we've been discussing the possible romaine lettuce/E.coli outbreak. I'm torn as to what to do with the two heads, box of spring mix, and chopped salad mix I have in the fridge. The CDC hasn't made an official recall, but this article certainly sounds alarming. Another article I read said that since the last confirmed illness was almost a month ago, that the contaminated product is likely off the shelves by now. But, of course, begs the question if it's in my fridge. Ahem. Likely, I will take the spring mix back to ALDI and cut my losses on the other two items whose cost is about a dollar each.
Pantry Challenge 2018: Day 5
Breakfast: Kids had pancakes; I had Skillet Eggs; FishBoy17 added some sausage and had Skillet Eggs as well.
Lunch: Chicken Salad Sandwiches and Deli Meat Sandwiches for the kids; I had a leftover Asian Bowl. Brown baggers took leftovers.
Dinner: Fish baked in foil, served with Remoulade Tartar Sauce, Easy Roast Potatoes, Cabbage Slaw with Apples and Almonds
As always, thanks for sharing the Pantry Challenge with your friends. The more the merrier!
What did YOU cook up?