The Pantry Challenge is on! This month we're focusing on what we have, to use it up and save money.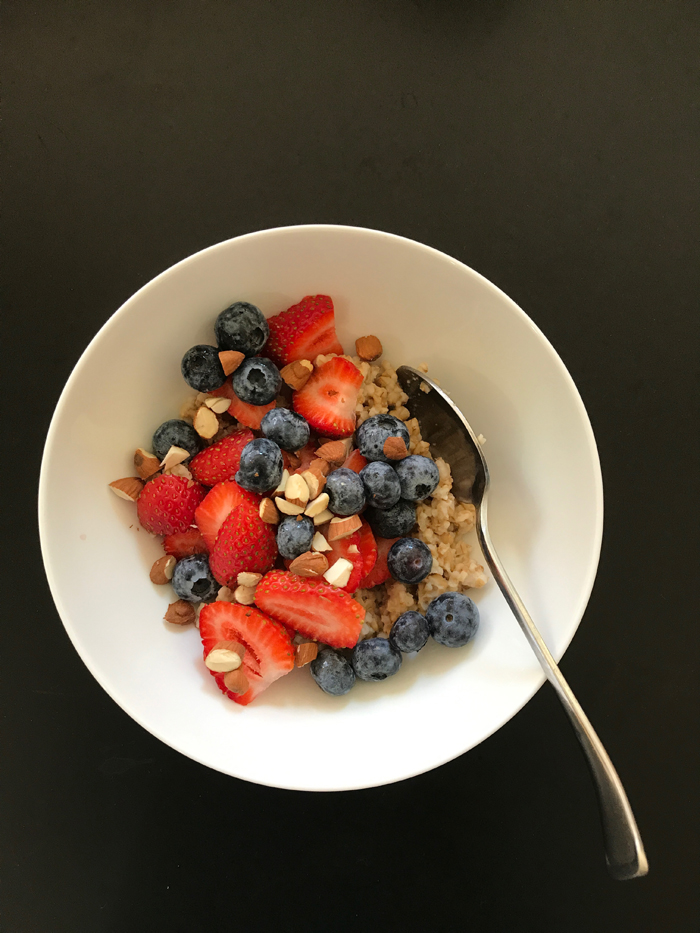 I had a rough night. Despite my efforts at self-care last night (exercise, hot tea, several glasses of water, and a hot bath), my cold kept me awake. Cough. Cough. Praise God for Vapo-Rub. It quelled my cough when NyQuil could not.
That said, I ignored every alarm in the universe and slept until 8. Kids were all still asleep, so hopefully their bodies are fighting off this bug.
I was super thankful for lemons and honey this morning and that I had little jars of steel cut oats in the freezer ready to go. Tasted great with fresh berries atop. The kids had cereal or granola/yogurt with their berries. Eggs are now gone, so Bryan picked some up at ALDI for me this afternoon.
That didn't go as well as I hoped. Eggs went up in price last week, from 54 cents to $2.54. Not what I expected. Several things cost more than I expected and Bryan needed waters for work which brought our total to $43. No likey. So, we're in the 60-dollar range already on Day 4. Ahem. Anyways…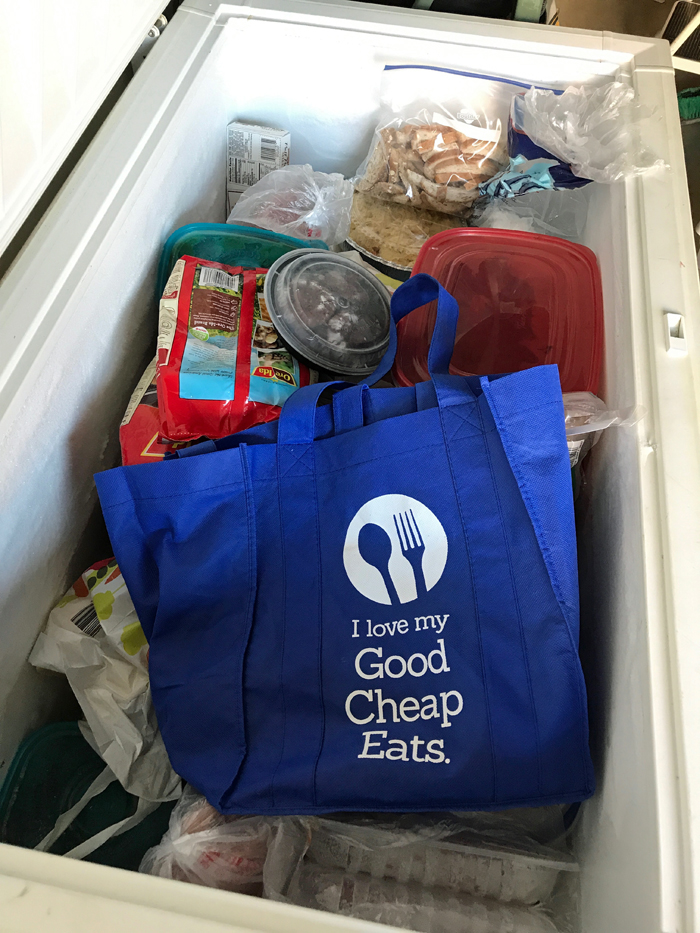 Since I declared it a jammy day, I was able to get the freezer inventoried. I was pleasantly surprised to find enough proteins to last us the month of dinners. Lunches might be a little wonky, so hopefully what I found in the pantry will help make up for that (rice, beans, canned tuna, etc.). I see Stone Soup a twice-weekly feature on the menu.
I am trying to pare down our dessert habits, but I did find cupcakes, cake, and cookies in the freezer as well as a small quart of Butter Pecan, my ultimate favorite. I plan to celebrate with that baby on the 31st. 😉
In addition to my inventory, I also brainstormed some recipes to make with what we've got on hand. As luck would have it, I may be able to update some old recipe photos while I'm at. I'm hoping that this is the year that we get all the recipe posts updated here on the site.
Pantry Challenge 2018: Day 4
Breakfast: Berries plus cereal, granola, oats, yogurt; I ate the last hard-cooked egg, too.
Lunch: Snacky Lunch with crackers, various cheeses, deli turkey, salami, veggie dippers, hummus; I made a salad. Those away from home packed leftovers from last night.
Dinner: Asian Bowls
As always, thanks for sharing the Pantry Challenge with your friends. The more the merrier!
What did YOU cook up?