The Pantry Challenge is done! This month we focused on what we have, to use it up and save money.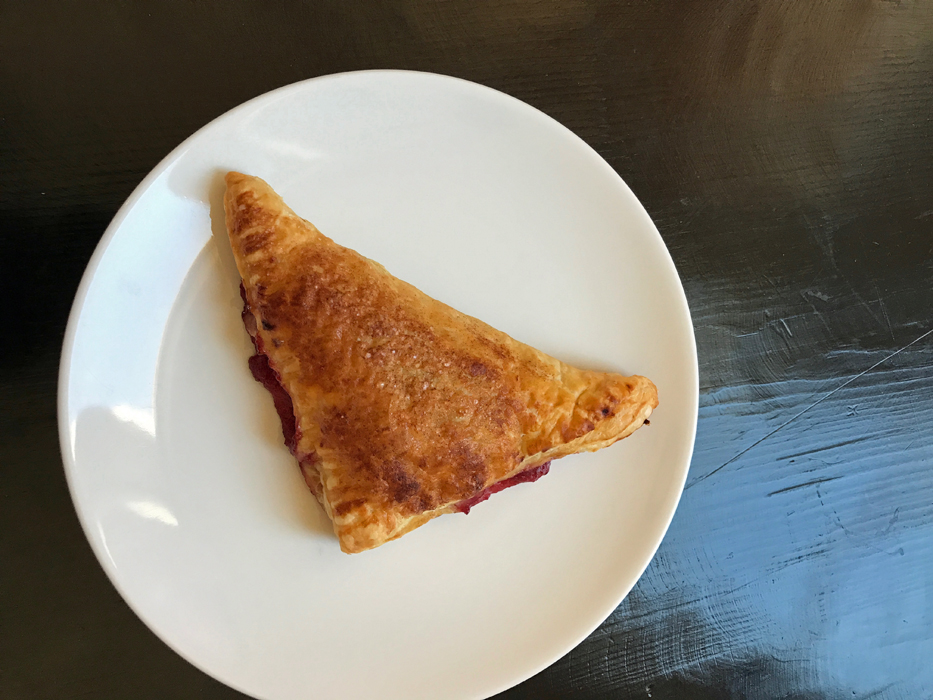 Wow. Here we are at the end of the Pantry Challenge. The month went by fast, didn't it? Seems like it was just Christmas.
I'm thankful that the sun is shining today. In fact, we've had gorgeous weather all week. I don't feel worse from my cold, either. Just a low-grade blah feeling. Which is better than death-warmed-over, don't ya think?
This morning I stirred a little of the Blood Orange Cherry preserves into applesauce and made Cherry-Apple Turnovers. Super easy and so very good.
One of these days I need to make puff pastry myself. In the meantime, I was super thankful for a super coupon at the holidays that made our turnovers cost about 30 cents/piece.
Then I spent the remainder of the morning cleaning out the pantry, fridge, and freezer. I mean, really cleaning.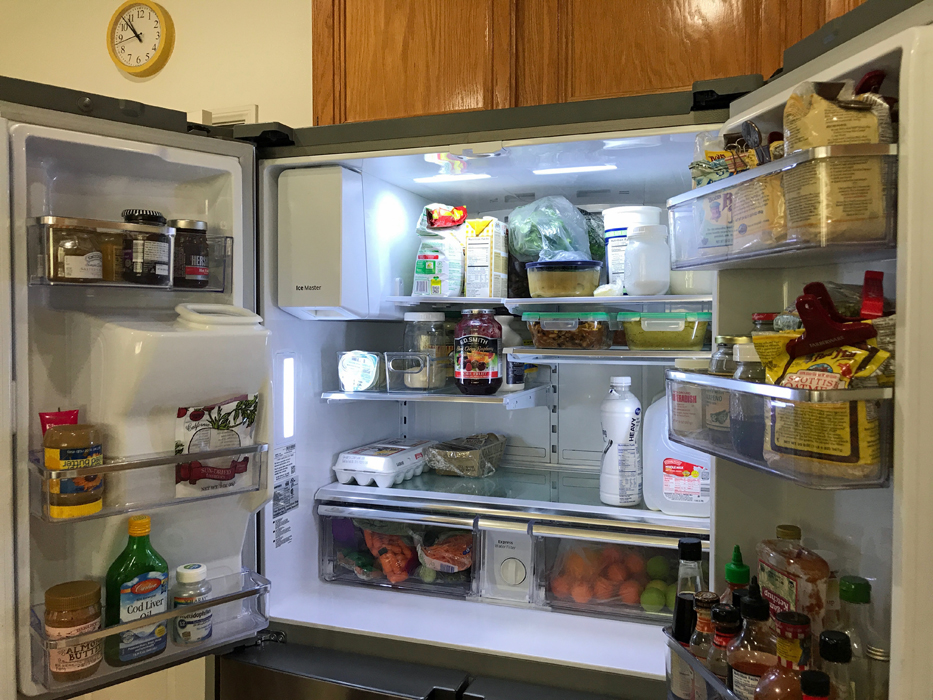 The big freezer is empty and wiped out, ready to be reloaded with the grains and flours sitting in my foyer.
I removed every single item and every single drawer from my fridge and small freezer, wiped everything down, and reorganized.
I rearranged and swept out the pantry.
While we're not at bare, bare bones, we're close. As I mentioned last night, there are some random things that I don't want to lose sight of, including but not limited to: buckwheat flour, garbanzo bean flour, rye flour, Israeli couscous, wild rice, barley, and a variety of oatmeals and hot cereals.
Can you tell I went on a whole grain kick sometime over the last year?
I'm not quite ready to buy all the things when I got to Costco and ALDI in the next few days, but I do have a list of things that would be really helpful to have on hand. I rely on pasta and tomato products a lot it would seem.
I'll be back tomorrow with the Grocery Geek Report for January. Spoiler alert: we met our goal for the Pantry Challenge. I wanted to be under $550 (half of our 2018 monthly budget) and we were! Yay!
Feels super good, plus we still have food. If push came to shove, we could still eat. Weird meals. But food.
Thank you to everyone who participated in this year's Pantry Challenge! I loved having your company. I know many of you have enjoyed having a page to continue the chat. Feel free to continue the conversation here.
Pantry Challenge 2018: Day 31
Breakfast: Easy Cherry-Apple Turnovers, yogurt, fruit
Lunch: Leftover soup from yesterday, Grilled Cheese Sandwiches
Dinner: Date night for the parents; Breakfast for dinner for the kids
As always, thanks for participating in the Pantry Challenge. It's been so much fun to share this with you.
What did YOU cook up?