The Pantry Challenge is on! This month we're focusing on what we have, to use it up and save money.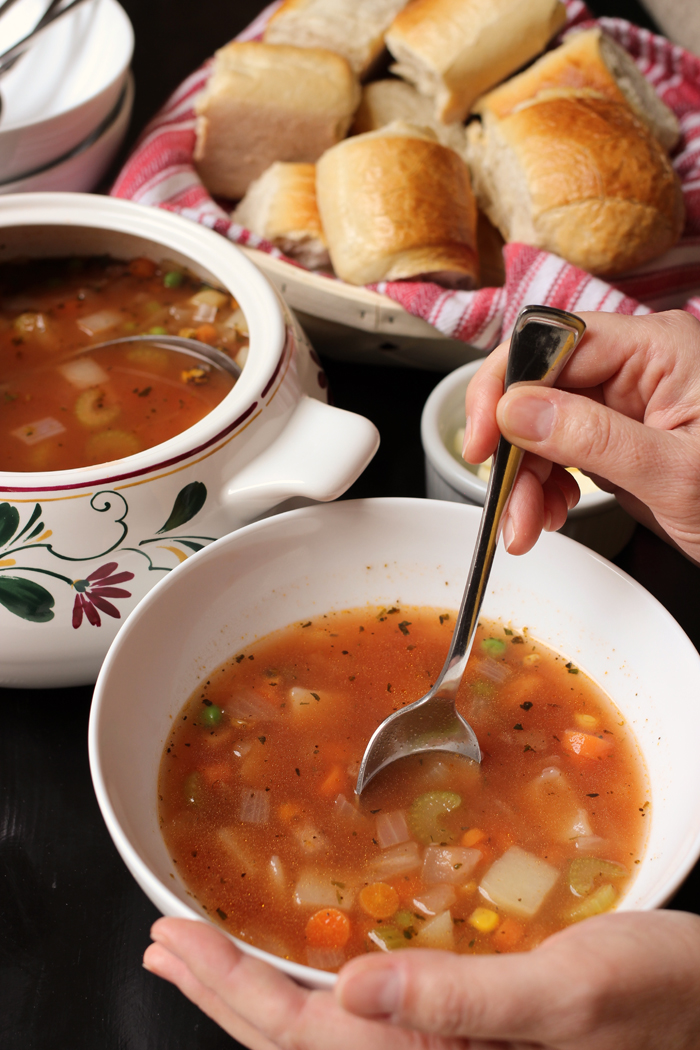 As I've mentioned before probably, I'm working on developing sustainable systems for this new year. Rather than feel like I'm doing one-and-done goals or sprinting for a time only to run out of steam, I'm working toward a "new normal" that trends well AND that I can sustain.
One of those systems that I'm currently meditating on is the idea of doing meal prep at night after dinner. I haven't pulled it off yet, but the last few days I've been contemplating the practice. If breakfast were ready to go when I went to bed at night, my mornings, particularly those with an hour of exercise, would go more smoothly.
Now this is nothing new. Since my kids were little, I've laid out breakfast before I went to bed. But that was in the days of boxed cereal and lots of baked goods. The more I learn about SUGAR, I realize that those aren't the best breakfasts for us. (Yes, I know my kids have subsisted on such breakfast fare all month. Ahem.) But, I'm trying to figure out how to turn over a new leaf. At least where HEALTHIER meal prep is concerned.
So, that's one of the things I'm working on. Today we had one of my favorite breakfast casseroles. It's basically sausage, potatoes, cheese, and eggs. Super yummy and very make ahead if you precook the sausage and measure out the potatoes and cheese. The recipe is coming soon.
Since the breakfast casserole only contains 1/2 a bag of shredded potatoes and 1/2 a pound of Italian sausage, it's easy to make a double batch, which is what I did today. I did this for Christmas, too: packaged the sausage, potatoes, and cheese in a little freezer meal kit and just added the eggs right before baking. Easy peasy.
Also on the docket today was a Spicy Vegetable Soup. It was super simple, totally cheap, and plenty tasty. That recipe is heading your way soon as well. Seriously, I think it probably costs a couple bucks to make a big pot of it, and it's so yummy!
To cap off the day, I did go get burgers. I'd been emptying my inbox for several hours and figured, "It's Friday; I deserve it." Since we haven't had any fast food all month, I figured it was a nice treat. Plus, no dishes!
Lastly, I've got a sourdough starter going that I mixed up last night. It's got a few more days to go, but I'm hoping we'll have some good home baked bread next week.
Here's what our day's menus look like in the simplest of terms:
Pantry Challenge 2018: Day 19
Breakfast:  Sausage Potato Breakfast Casserole (recipe coming soon!)
Lunch: Vegetable Soup (recipe coming soon!), Sourdough Rolls
Dinner: Burgers from In-n-Out
As always, thanks for sharing the Pantry Challenge with your friends. The more the merrier!
What did YOU cook up?