The Pantry Challenge is on! This month we're focusing on what we have, to use it up and save money.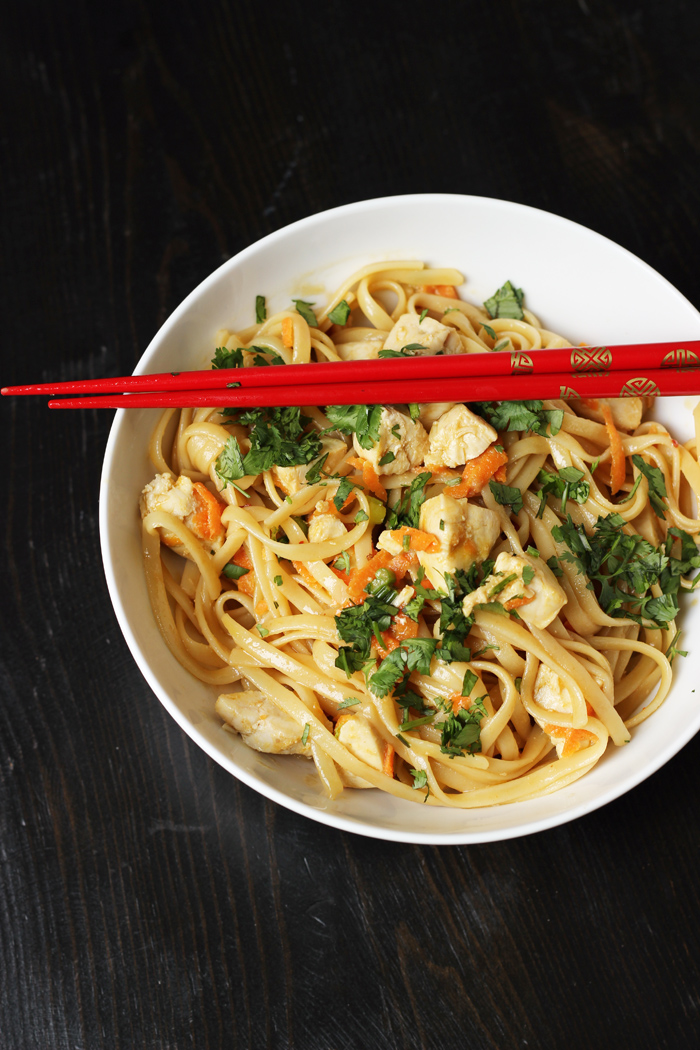 I was sorely tempted to make a run to In-n-Out Burger tonight. We haven't had any take-out so far this month, and I have a ton of computer work to tackle. However, I knew that the kids had made too much pasta last night. There was tons to use up.
So, I made our very favorite Peanut Butter Chicken. Of course, I didn't really use peanut butter because my daughter is severely allergic. There was exactly enough almond butter left in the jar to pull it off. OMG. So good. If you have never made it, please try it soon. It is super simple and so delicious!
That's pretty much all I can brag about today. In addition to being Pantry Challenge month, January is also the time when my college kids don't have classes. While this shouldn't impact me too terribly much, it certainly messes with my head.
I don't want to put the effort into creating a set weekly schedule for just a few weeks of winter break, so the days don't really have much of a rhythm to them. I can't wait until class starts in another ten days. Then, we can really get in our groove.
In the meantime, I'm working on making exercise more of a habit. It takes a good hour out of my day, more on the days when I have physical therapy. I know that it's a good investment of my time, but I'm not seeing results just yet. My PT says I should wait at least six weeks before I can legitimately see some change, so here's hoping I can stay the course.
So anyways, here's what we ate today:
Pantry Challenge 2018: Day 18
Breakfast: Greek Eggs, Chicken Sausage
Lunch: Snacky Lunch
Dinner: Peanut Butter Chicken (only made with Almond Butter)
As always, thanks for sharing the Pantry Challenge with your friends. The more the merrier!
What did YOU cook up?