The Pantry Challenge is on! This month we're focusing on what we have, to use it up and save money.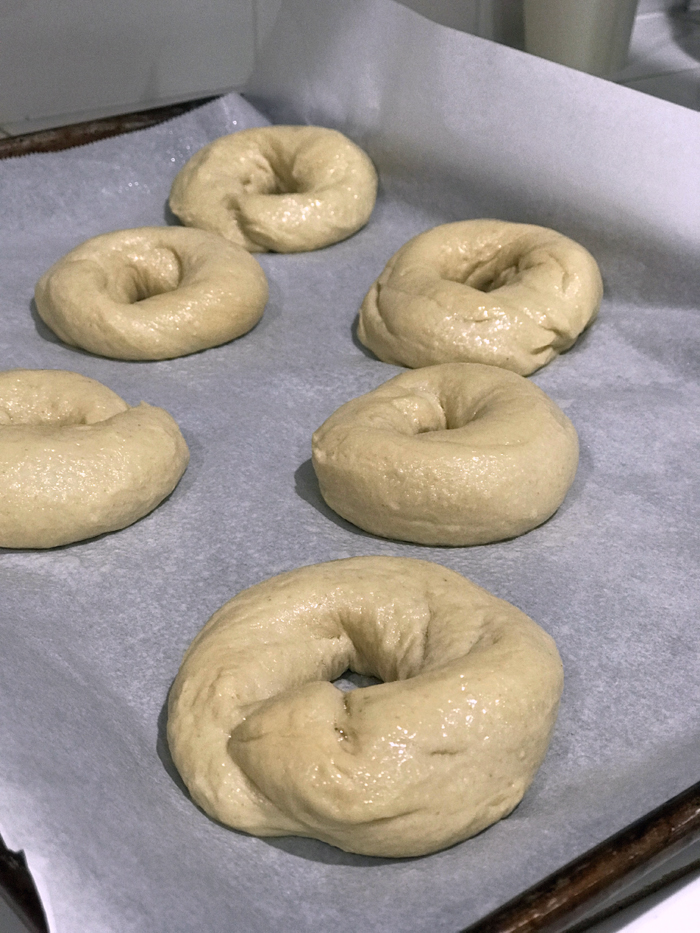 Halfway through the month! How did this happen? I swear, it was just Christmas. Clearly, the days are just flying by.
Today was a pretty chill day at home. FishChick9 went to bed last night, dreaming of Jace's Breakfast Burritos. It was her meal plan for this morning and there was NO deterring her. She got her wish, and it was very very good.
The bagel dough recipe that I made last night turned out into beautiful bagels that tasted like bagels! Years ago I made bagels and was really disappointed in their tasting more like bread shaped like bagels. So, I did some research and learned that the secret is a long proof time AND barley malt syrup. I bought some months ago and finally put it to good use. I'm not sure but bagel making may get moved very high on my list of priorities. They were that good. Plus, since I control the size, I could control the calories in each one, making them good for my new nutrition plan. The one called Not Overeating.
In case you'd like to try bagels yourself, I used this recipe and this barley malt syrup.
We had a snacky lunch with bagels as the featured bread, of course.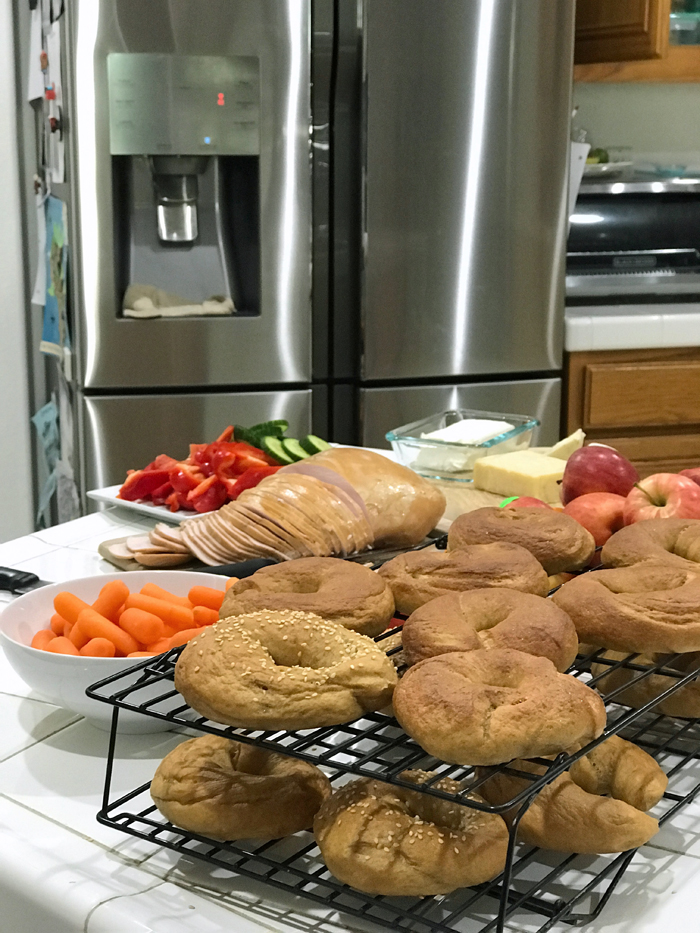 For dinner I did a little experimenting. I never know which way my kids will go with a Mexican Buffet, so I made a variety of dishes: rice, black beans, Super Easy Salsa, Cheese Enchiladas, and Salsa Verde Beef. I had originally planned to serve taco shells on the buffet, but remembering my friend Lynn's Oven Tacos, I filled the shells with beef, beans, and cheese and cooked them up alongside the enchiladas. I was surprised what a big hit they were with Bryan.
Apparently, my husband loves tacos, but thinks they're a pain to assemble. He's a fan of the oven taco. And yes, we loved those crappy tacos from Jack-in-the-Box growing up. (He calls them Cat Food Tacos, ahem.) We plan to concoct a healthier version of them at home a la Oven Tacos.
I was surprised to look in the fridge this morning and see that most of the meat I pulled from the freezer a few days ago has been thawed, cooked, and eaten. All that remains is some ground beef that we'll transform into Quick Meat Sauce for Pasta tomorrow.
Tonight I pulled another flat of chicken, a pork roast, and some Italian sausage to thaw for the week's meals. I don't have a strict meal plan as that will depend on what thaws first.
Pantry Challenge 2018: Day 15
Breakfast: Jace's Breakfast Burritos
Lunch: Snacky Lunch
Dinner: Mexican Buffet
As always, thanks for sharing the Pantry Challenge with your friends. The more the merrier!
What did YOU cook up?