The Pantry Challenge is on! This month we're focusing on what we have, to use it up and save money.
We are a participant in the Amazon Services LLC Associates Program, an affiliate advertising program designed to provide a means for us to earn fees by linking to Amazon.com and affiliated sites.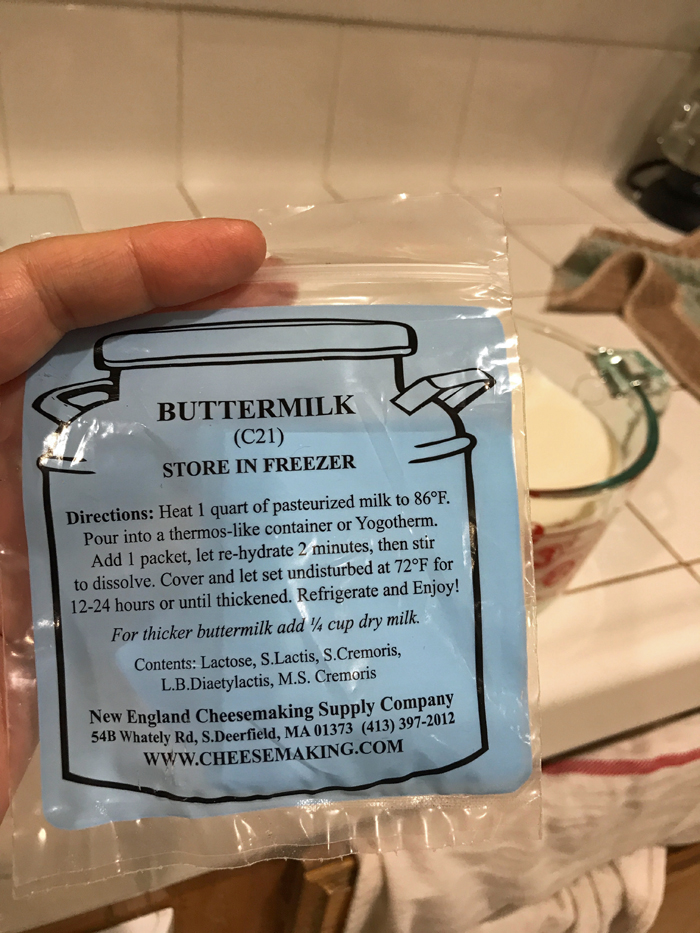 Slowly, but surely I am on the mend. I know a lot of you are fighting the winter cooties, too. Oy! Tis the season, apparently. I'm thankful that I've still been able to exercise and eat more or less good stuff even while I was ill. I seem to have outgrown my clothes over the holidays, so it's time to trim the sails.
Today was a busy day for me, so I didn't spend a ton of time in the kitchen. I did get some buttermilk starter going though. Thanks to a reader's recommendation, I learned that you can buy buttermilk culture and make your own at home. I have been able to get 2 quarts of buttermilk out of one packet, making my cost per quart less than what I would pay at the grocery store. And since neither Costco nor ALDI (my two most frequent stores I shop at) don't carry buttermilk, it saves me a trip to another store.
The process is really simple. I heat the milk, pour it in a quart-size canning jar, add the culture, and cap the jar. Then I wrap it in a beach towel and place it on the top of fridge to work it's magic.
I know, it says to use a thermos, but we don't have one, so I chatted it up with my friend Kate who knows how to ferment things. This was her recommendation; it works!
Today is the second new batch I've made; that is the second packet of starter that I've used. A new batch turns out really thick, but making a second batch from some of the previous batch results in a thinner buttermilk. It's made delicious dressings!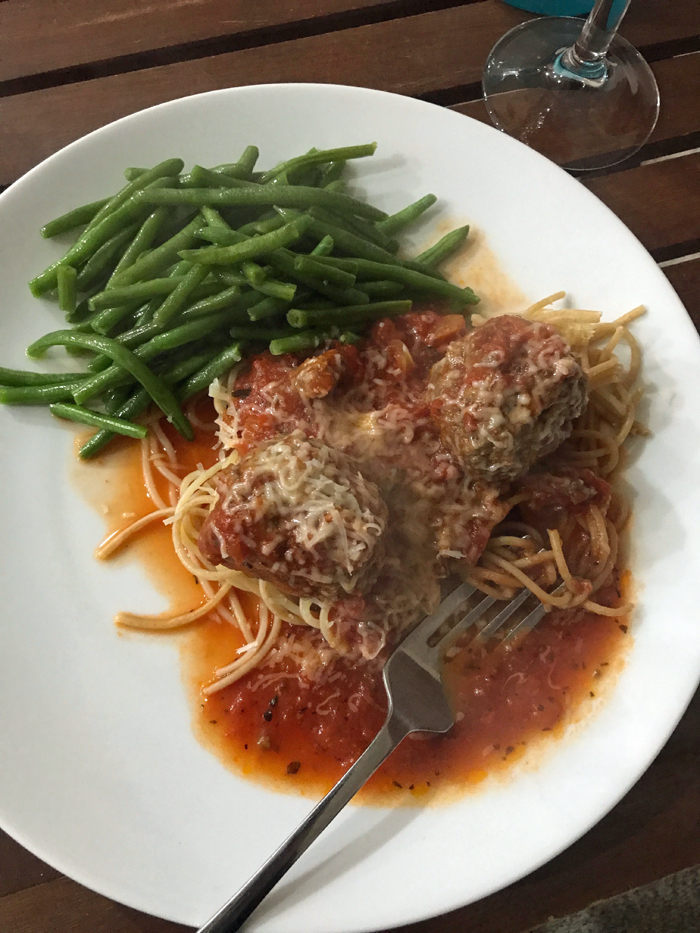 In other news, we're eating up leftovers and using up small things from the freezer. I don't have a ton of prepared items in the freezer; it's mostly proteins. Today I pulled out several items and we'll see what comes of them as they thaw. It's so hard to know how quickly something will thaw.
Tonight's dinner was super yum. Partly because hunger is the best sauce, and counting calories means I'm hungry. But, also because these spaghetti and meatballs are the bomb.
Pantry Challenge 2018: Day 11
Breakfast: Cereal, Oatmeal, Fruit
Lunch: Kids had leftover pork roast on buns from the freezer; I had veggies and hummus, cheese and crackers.
Dinner: Spaghetti and Supreme Meatballs with Marinara Sauce; green beans
As always, thanks for sharing the Pantry Challenge with your friends. The more the merrier!
What did YOU cook up?