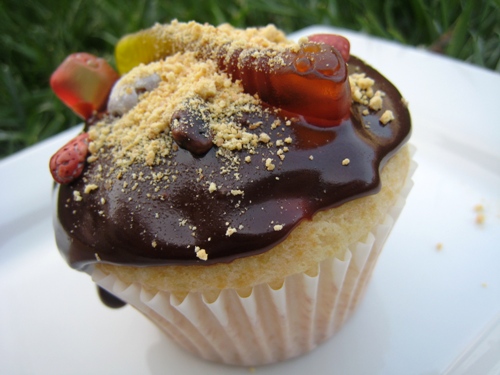 Novelty cakes are always great fun! Kids love them, and even adults can be coaxed to smile when they see these cute gummy worms sneaking out of chocolate ganache-like "mud."
Sometimes, you want something a little more elegant, especially when serving dessert to a group of adults. But, what about the kids? Well, with a slight tweak of the toppings, you can easily bake one cupcake and dress it up two ways.
Above you see Mud and Worm Cupcakes. These are easily constructed by sprinkling candy rocks, graham cracker crumbs, and gummy worms on chocolate topped cupcakes.
Here's what you can serve at the adults' table: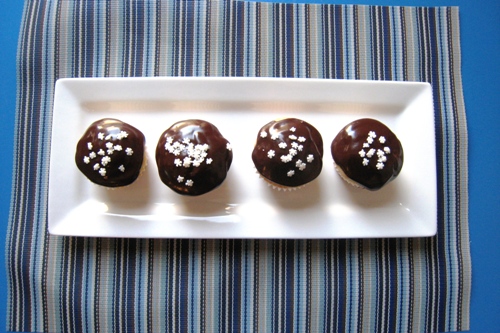 These are the same exact cupcakes, enrobbed in chocolatey goodness, only these are dressed lightly in snowflake sprinkles. You could use any sprinkle you like, but the snowflakes are dainty yet grown-up. Perfect for upcoming holiday get-togethers!
Stir up a batch of this Mud Frosting/Chocolate Icing recipe and enjoy one cupcake two ways.