I live in a house of men. Though I have two young daughters, I also have four sons and one husband. Meal planning with my guys in mind is not difficult, but it's different than if I were just planning for me and the girls.
While most of the FishFam likes a variety of foods, there are some techniques that help some weeks be more successful than others when it comes to meal planning.
1. Have plenty.
It goes without saying, that four sons, aged 7 to 13, have voracious appetites. Gone are the days when one cup of rice or one pound of pasta would satisfy our family. So, planning enough is key to a meal going over well. While I try to offer a protein, starch, and plenty of vegetables, sometimes they are still hungry. That's where side dishes, like corn bread or biscuits come in handy. The boys and hubs can fill the empty spaces with these breads that I often make with whole grains to make more filling.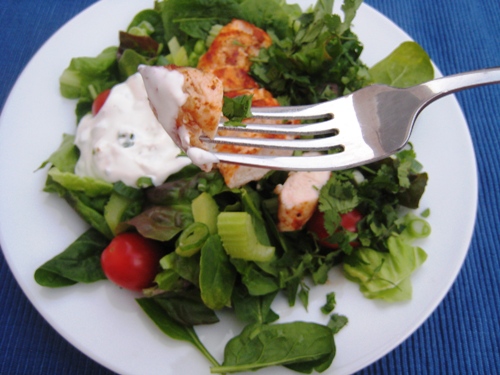 2. Have protein in the meal salad.
While the guys in my family certainly appreciate meat and potato type meals, they are open to other types of meals. In fact, my husband is very flexible about salads, egg dishes, and other lighter fare — especially if there's protein. Last week, I prepped a pasta salad for dinner. Hubs asked if there was any chicken to add. As he explained, pasta salad is a side dish unless it has some kind of protein for staying power. I was thankful to have a few grilled chicken tenders in the freezer that I could quickly thaw and add to the pasta. Good call, honey!

3. Be considerate of preferences.
Men and women alike all have certain preferences when it comes to food. These don't have to be gender-specific, either. One son doesn't like a lot of cheese; another prefers his carrots raw; hubs prefers not to mix savory with sweet. By keeping their preferences in mind and seeking a common ground, I can ensure a pleasant meal for everyone.
4. Keep it simple.
I've noticed that at least the men in my family prefer to have simple foods. They are completely satisfied with hamburgers, hot dogs, pasta, pizza, grilled chicken, and the like. It doesn't have to be complicated or high maintenance for them to like it. They eat everything in sight, plus dinner prep is easier for me.
Our week's meal plan

Keeping those things in mind, this week's meal plan looks like this:

Lemon Chicken, Rice Pilaf, Green Salad (a favorite)
Pasta, Red Sauce, Steamed Veggies, Buttermilk Cornbread (plentiful and simple)
Roasted Chicken, Quinoa Pilaf, Veggies (plenty of protein)
Beans and Rice, Chips, Salsa (plentiful and simple)
Take-out (simple)
A Birthday Dinner (a favorite)
Burrito Pizza, Salad (a favorite)
How do YOU plan meals for the men in your midst?
Don't forget for more meal planning inspiration, visit Menu Plan Monday.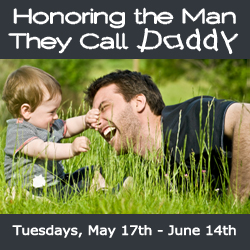 Over the next five weeks, I'm collaborating with a great group of bloggers to share ideas on how to "honor the man they call daddy." Whether it's your own husband, your dad, your brother, or another special man in your life who is a father, these ideas will be thought-provoking and encouraging.
This week we're sharing our different approaches to meal planning for men.
Be sure to hop around and be inspired:
This post is also linked to Tasty Tuesday.