There are all kinds of strategies for meal planning. Some are better than others. What's your method?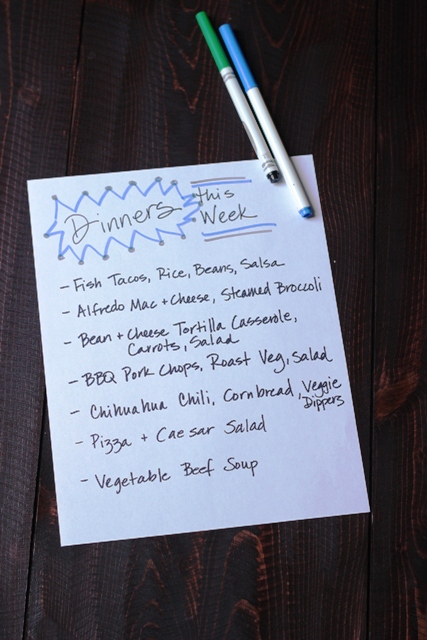 Twenty years ago as a newlywed, meal planning was something I did every Sunday night. I didn't know about using it as a money-saving strategy. Remember? I'm the lady who spent as much to feed two people in 1994 as I did to feed eight in 2008.
Instead, it was like clothes shopping or Christmas-list making, I just thought up all the things that I wanted to eat that week and wrote it on a list.
Boy, was I foolish?! I bought duplicates; I overbought; I paid full price. I also threw away a lot of food due to poor planning.
It took a tangle with debt to mend my ways, for that I am thankful. I like to think that I'm a better steward of my resources — and of the earth — nowadays.

How I meal plan:
Meal planning takes different forms at my house.
Obviously, I'm a fickle beast because I don't do it the same way each week. I'm always happy to try some new method of meal planning.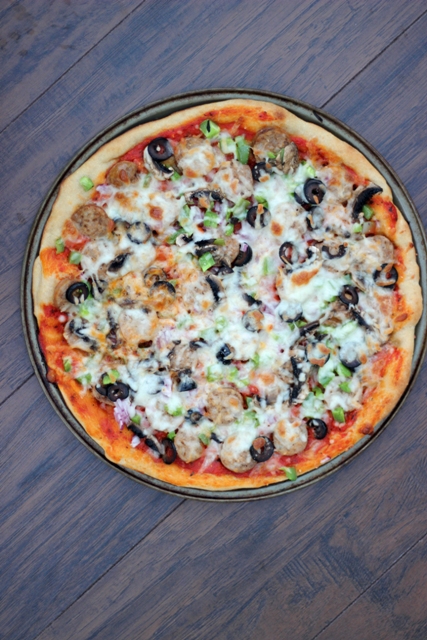 So, that's where you come in. I'd love to hear how YOU do your weekly or monthly meal planning.
Do you pay a service?
Do you buy meal plans?
Do you write a methodical list?
Do you fly by the seat of your pants?
Tell us in the comments:
How do YOU meal plan?
Related: