Including your family in the meal planning is a great way to ensure better dining for everyone and less waste.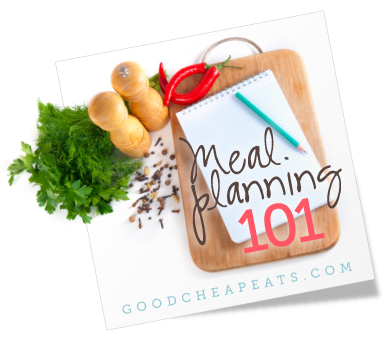 Meal Planning 101 is an ongoing series to help you find ways to make mealtimes easier, tastier, and more economical.
As much I love takeout and letting someone else do the cooking and cleaning up, I know that it's not really the best choice for my family's health or our budget.
Experience tells me that effective planning and grocery shopping will help me feed my family in a timely, tasty, and budget-friendly way.
So far in the series, we've covered the idea of tracking our eating habits and taking inventory of what you have. Last week over on Life as MOM, I shared a list of quick meals for busy nights. Back in the intro to this series we commiserated on how busy our fall nights are going to be. This list gets you started on dinner in 30 minutes or less.
This week we're going to "ask the eaters".
If you cook only for yourself, then you've probably already done this. But, if you cook for a spouse, roommate, parent, or child(ren), there are other tummies to consider beside your own.
I learned this in my newlywed days when I discovered that my husband was throwing away the meatloaf sandwiches I packed for him! He didn't want to hurt my feelings, but he really did not like meatloaf sandwiches. I love them and never thought to ask. By clearing up that misunderstanding, we wasted less food and money and hubby enjoyed his lunches more.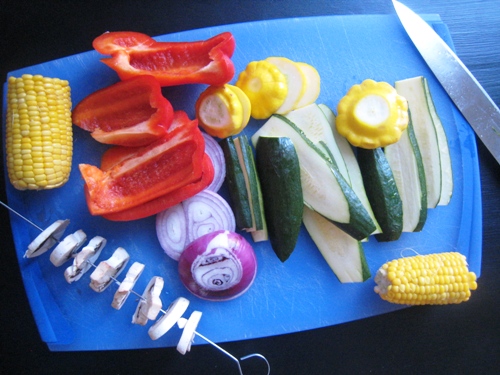 So, this week's assignment is to ask your eaters.
1. Poll your family about their favorite meals.
Take notes and create a list of their likes and dislikes. This will become a catalog of choices to draw from in future menu planning.
Pay attention to any comments they make about side dishes. My eldest child prefers Poblano Enchiladas or Lawnmower Taco to have side dishes like rice and beans. These cheap eats make a big difference to his enjoyment of the meal.
2. Ask them to participate in the week's meal planning.
As you craft a plan or menu list for the week, ask the other eaters in your household what they'd like to eat. I let my kids plan this week's meals. Easy peasy. And I'll know each one will be happy at least one or two days in the week!
Breakfasts

all served with fresh fruit

Scrambled Eggs, toast
Instant Oatmeal
Sausage Muffin Sandwiches
Granola and Milk
Scones
Cinnamon Rolls

Lunches

all served with fresh fruit and/or veggie dippers

SBJ
Grilled Cheese Sandwiches
Pasta Salad
Turkey Sandwiches
Mac and Cheese
BLTs
Leftovers

Dinners:

Pizza Night, Salad
Burritos, Fresh Fruit
Tacos, Fruit Salad
Hamburgers, Veggies and Dip
Hot dogs/Brats with Peppers, Homemade Buns, Chips, Fruit
Spaghetti and Spaghetti Squash with Red Sauce, Salad, Garlic Bread
Chicken and Peppers, Rice, Fruit Salad
3. Follow their suggestions.
Your eaters are more likely to give you good feedback if you actually take it to heart. Regular feedback on meal planning will help you craft better menus that your family will enjoy. In turn, you'll all eat better and you'll waste less. Win-win!
How can you include your family in meal planning this week?