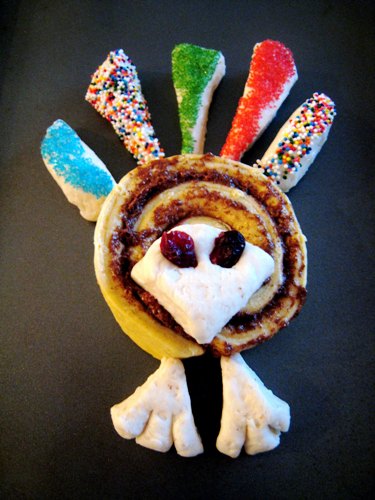 Six Thanksgivings ago, my father-in-law came to visit us at Thanksgiving. FishChick6 was a newborn. He bought cinnamon rolls. I had some biscuit dough in the fridge.
A family tradition was born!
We make these cute little turkey treats every Thanksgiving now. There are two versions: the canned biscuit variety as well as the made-from-scratch version. 
Pick whichever one works for you, but make sure you let the kids help with the sprinkles.
Check out all the Thanksgiving Prep: Make it easy and homemade posts here.