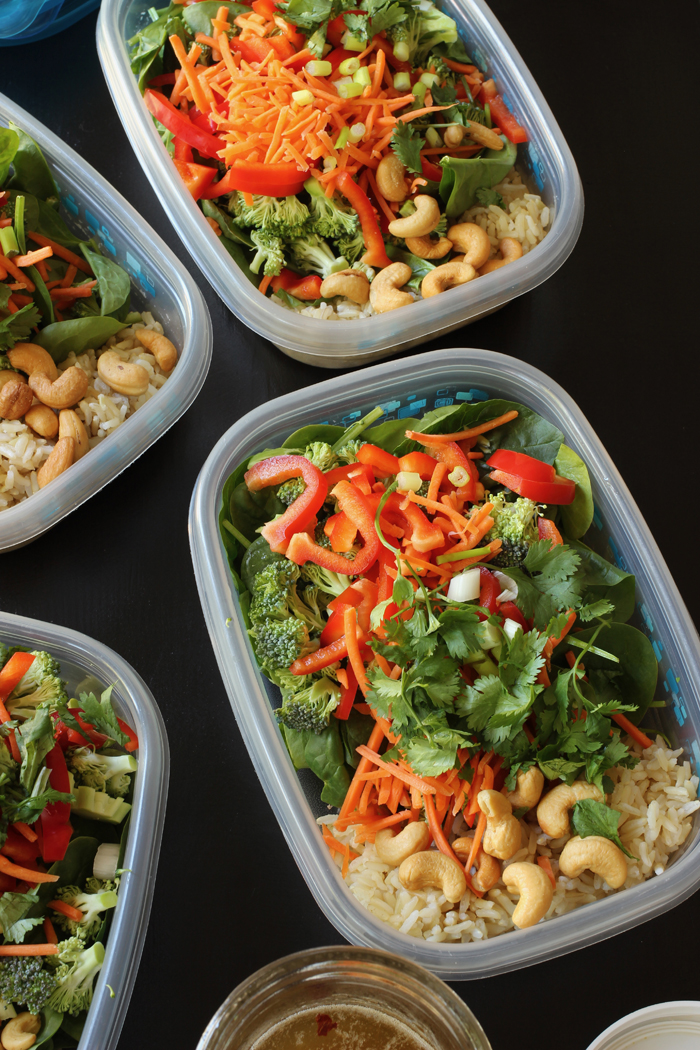 Possibly things have had you a little out of sorts lately. The days have been busy. The nights a brief chance to unwind.
And maybe you've had to let some things slide.
Often times when we experience crazy times, the first thing to go is the intention to eat healthfully. You skip breakfast. Grab take-out. Carbo-load.
And it works for a time. It gets you through. But after that?
Well, after the smoke clears you know it's time to pivot. To make efforts in the kitchen to eat more intentionally. To make nutrition more of a priority.
But there's a rub there.
It's one thing to want to change your nutrition plan; it's a whole 'nother ball game to make those changes stick.
In the book Atomic Habits, James Clear says, "it doesn't matter how successful or unsuccessful you are right now. What matters is whether your habits are putting you on the path toward success. You should be far more concerned with your current trajectory than with your current results."
That's the premise behind my new workshop, Food Goals: Make Over Your Meals to Fit Your Priorities.
Food Goals is a concise, 2-hour workshop to help you stress less and make over your meals to fit your priorities. I won't tell you what to eat, but instead offer you strategies to make it easier to enjoy the foods you feel good about.
Attend this live workshop to get set for your everyday as well as the upcoming busy seasons so that you won't be just getting by.
During our live video event, you will
Learn how to prioritize the nutrition plan that works best for you
Identify stumbling blocks that keep you from reaching your goals
Learn how to eliminate unwanted foods from your home
Determine whether a purchased meal plan service is worth it to you
Learn how to adapt your favorite meals to fit your goals
Pick up strategies to make meal prep easier, meal planning hacks to save you time and money, tricks for quick meal prep, and methods to help you work your plans
Have a Q&A time to allow for troubleshooting specific challenges
As a workshop participant, you will have the opportunity to submit your questions in advance as well as watch the replay if you can't make it to one of the two live events.
I'd love to work with you as you set a new trajectory and develop systems that will help you eat the way you want to!
The Food Goals Workshop is available individually or as part of the Ultimate Healthy Living Bundle.
With 91 eBooks, eCourses, printables, videos, workbooks, and more, you'll be able to find a ton of resources that apply to your life right now.
Plus, it's like your own personal library on all topics like hormone balance, allergy-friendly & nourishing recipes, getting your gut and adrenals healthy, weight loss tips and tricks, growing your own food, and so much more, that you can reach for again and again.
Truthfully, it's the resource I wish I would have had years ago when I was clueless about how to make the changes I craved. It would have made a world of difference. (And at a 98% discount, it's super affordable for anyone!)
Check it out here: https://ultimatebundles.com/sale/uhlb2019-main
Either way, I can't wait to work with you on your food goals!