Have you wondered how to make Lawnmower Taco? Well, today's the day to learn! Watch the video tutorial to see how easy it is.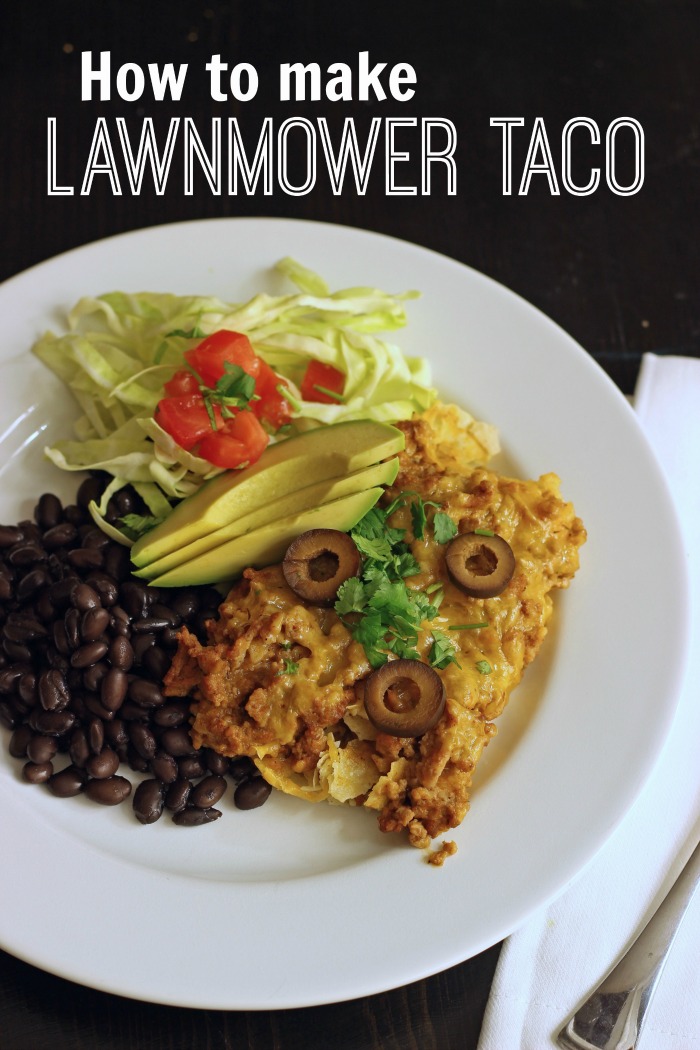 As you know already, Lawnmower Taco is one of my kids' favorite dinners. I could easily serve them two pans of this easy taco casserole one night a week forever, and I'm not sure there'd be too many complaints. It's true comfort food at our house.
Today's Cinco de Mayo. My understanding (correct me if I'm wrong) is that it isn't generally observed in Mexico, but we in the US tend to make it a great occasion for enjoying Mexican food. At least that's what we do at our house.
While Lawnmower Taco is not truly Mexican cuisine, it does have hints of those flavors. Albeit, Americanized in a casserole. I'm proud to say I still love casseroles in the 21st century. Particularly this one.
Good Cheap Eats on YouTube
Last year, my husband and I started a Good Cheap Eats YouTube channel. I didn't tell you about it until we could get a little more expertise in the filming and editing department. This video tutorial on how to make Lawnmower Taco is one of our first efforts, complete with goofy graphics from my husband, director, film editor.
I hope that you will subscribe to the channel and stay tuned for more new video tutorials. We've learned a lot over the last year, and we are super excited to share Good Cheap Eats with you in a new way!
How to Make Lawnmower Taco
Without further ado, here's one of the first videos we ever made, on how to make Lawnmower Taco.
Grab the recipe here and make this soon!
Possible adaptations for Lawnmower Taco
Over the years, I've had so many folks write to tell me how much they love this recipe and which adaptations they've made. According to our fellow Good Cheap Eaters, you can:
use potato starch instead of flour in the gravy to make it gluten-free
double the meat to make it meater
substitute beans for the meat and vegetable broth for chicken to make it kosher
stretch the meat with a can of beans to give it a different twist.
If you've got other adaptations for my family's ultimate comfort food, I'd love to hear it!
Are you looking for more good cheap eats?