Ready to give your mornings a break? This prep-ahead breakfast plan will help you eat well and get on with the day.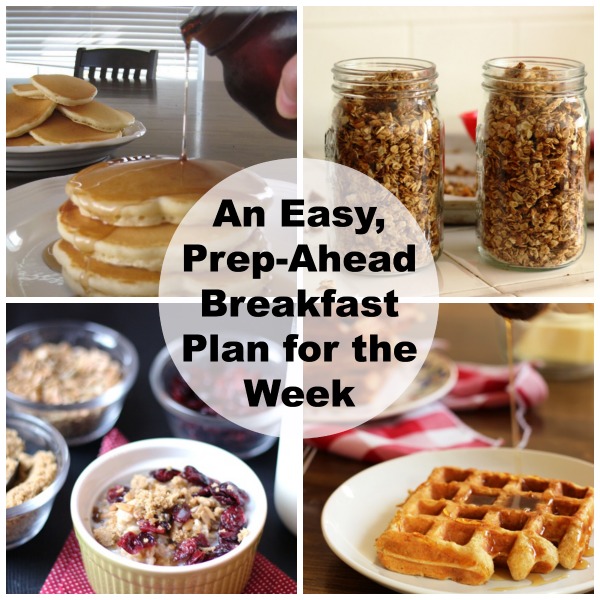 I'm trying really hard to get us organized for the new school year. This is our last year with all six kids schooling with moi. I'm thinking that if I can get some good systems in place now, then the following years will be better, too, right?
I mentioned the other day the things that I'm doing to get us set up for success. One of them is to have some set meal plans for breakfasts and lunches. I put together a pseudo-make-ahead breakfast plan this weekend, did my shopping, and with the help of some children, got the baking done. I'm hoping that breakfasts will come together easily and quickly this week and in the weeks to come. I plan to repeat breakfasts each week with a little variance in order to keep things simple.
If you'd like to test out the plan this week, too, you can!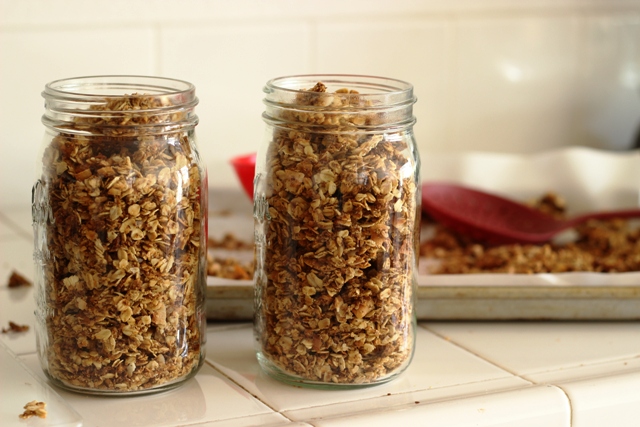 (Mostly) Make-ahead Breakfasts
Not every meal in this plan is make-ahead in the truest sense. I wanted a couple days of fresh eggs and such. The plan, however, is very prep-ahead and kid-friendly. My kids are gonna be thrilled, actually. I had to shoo them all away from the granola lest they eat it all before Monday morning.
Here's the week meal plan for breakfasts:
Not Too Sweet Granola

, milk, bananas or other favorite fruit

Basic Pancakes

, fresh fruit

Eggs, Toast, Juice
Breakfast Bar:

Not Too Sweet Granola

,

Spiced Carrot Bread

, fresh fruit, yogurt, toast, hard cooked eggs
Oatmeal Waffles with seasonal fruit and

Whipped Cream

Breakfast Sandwiches: Eggs,

Homemade Turkey Sausage

, English muffins; fresh fruit
The plan includes a grocery list and make-ahead instructions as well as step-by-step tips for each day. There are several bulk recipes so if you cook through the plan, you'll have extras to enjoy on a different day. Yay for extras!