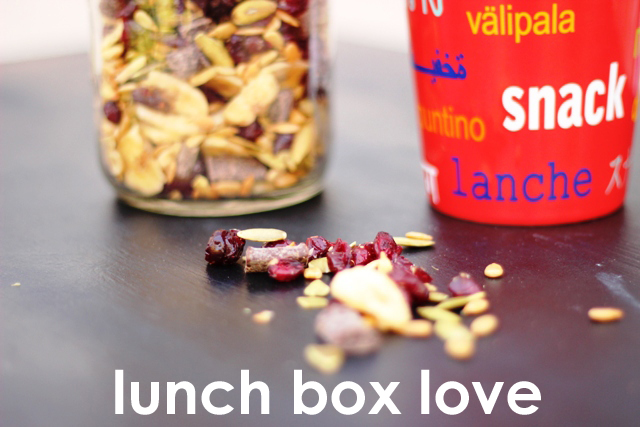 The school year is well under way. Now that we've all got a month or so under our belts, it can be easy to fall into a humdrum existence. The days start to blend into one another. Each school lunch looks like the one before. And the one before that.
Liven up the lunchbox instead. Surprise your child with a little love note and a special treat!
Here are some ideas to get you thinking:
Healthier Treats

Cupcakes & Pie To-Go
Cupcakes CAN travel! You just need a clear disposable plastic drink cup (the short and wide ones) and a plastic sandwich bag. Put the cupcake in the cup and then the cup in the plastic bag. Tie the top of the bag closed with a ribbon or string. It's easy to take pie when it's baked in its own little jar. Just screw on the lid and its ready to go. Try one of these recipes:
Cookies
What favorite treat do YOU add to school lunches?