Want to improve your family's health? Consider a change in diet.
A few years ago, on an initial visit to a new GP, my husband was told that he had high blood pressure and high cholesterol. He'd had some blood work done prior to the visit, but this was the first time he'd met this doctor. Within 15 minutes of meeting him, the doctor was writing a prescription for blood pressure meds. For my 47-year old husband.
FishPapa — who wasn't all that crunchy or health-foody (That's my job. And my made up word.) — said, "Well, don't you think I could try some diet changes, first?"
The doctor was stunned. Literally stunned. "Well, sure. Most people are hesitant to do that. They just want a pill."
Wow. Just wow. Rather than try some changes in what they eat, folks were happy to take medicine. Medicine is for sick people. My husband wasn't sick. Some numbers on a chart said he would be or could be, but he wasn't there — yet.
He chose a different route. In fact, by eating more fruits and vegetables, increasing his whole grains, and using healthy fats, his numbers dropped dramatically as did his weight. A simple adjustment in his diet did better than a pill.
Now, I know that this is not easy for everyone and there are circumstances when medicines are called for. I don't believe this was one of them. An improved diet was what my husband needed. I think that is the case for a lot of us.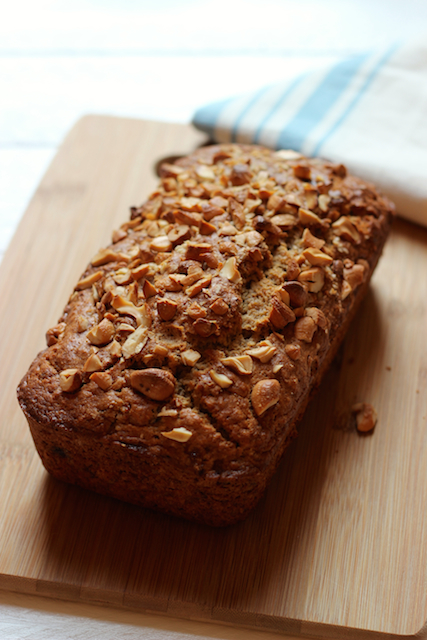 Ladies, we've been played.
Back in January I started a book called Salt, Sugar, Fat by Michael Moss. It took me three months to get through the book. There was so much meat to chew on in that sucker, but it was well worth it. It's a look at "how the food giants hooked us" on processed foods and I learned a ton. Two FishBoys have finished reading it while FishPapa and FishBoy11 are currently working their way through, so it's become a family learning activity.
On more than one occasion, I cried while reading. The attitudes that marketers and food manufacturers had/have toward women, and particularly mothers, was insulting on multiple levels. Women were/are seen as chumps. Once the brand gets their support, the battle has been won. They prey on her desire to feed her family quickly and economically when she's desperate to get to bedtime with all her marbles.
If they can get to Johnny, they can get to Johnny's Mommy….
Obviously, I'm generalizing a bit; not every food manufacturer is a cad, but the case was made really well that the food giants believe women can be easily duped. The thought kept running through my mind, "Ladies, we've been played."
I'm not saying this as a hyper, sensational, food nutzo. I'm saying this as a mom who thought she was doing right by her kids and found out maybe she was wrong about a few things. Yogurt sounds healthy, but's really more like dessert. Those granola bars that seem like a good thing actually have more sugar than a candy bar. Tang really wasn't designed for astronauts, either.
My whole childhood was a lie!
Betty Crocker never existed, but she was created to battle real-life home economics teachers who were making waves, teaching housewives to cook healthy, wholesome meals from scratch. Moss writes,
To compete with the home-cooking skills being taught by Betty Dickson and the other home economics teachers, the industry wielded its very own Betty to preach the creed of convenience.
If convenience foods were healthy, we wouldn't need to have this conversation. But, they generally aren't. In fact, some of the food developers who Moss interviewed concede that they know the food is bad for people. Some don't even eat it themselves. But, they claim, these things weren't meant for everyday consumption.
Aha, there's the rub. We've come to like our processed convenience foods so much, that what was meant to be an occasional treat becomes every day.
Well, I'm done.
Buying a few more organic items or making food items from scratch is just a small way that I'm trying to get back on the right track. Don't get me wrong; we can't afford to completely turn our diet upside down or swear off Double-Doubles for life. But, we are continuing this overhaul process on our kitchen, stepping away from the processed items and working in more whole foods which tend to be cheaper as well as healthier. Double win.
There are lots of ways for us to revamp our shopping, cooking, and eating habits — and still enjoy great meals with the people we love. All the while, in most cases, we'll be improving our family's health and sense of well-being.
It doesn't have to be one way. But, I think that it's vital for our well-being and for that of our kids for us to reconsider all those packaged items we've bought in the past.
I'm still in the learning stage. We've made good progress since the day my husband came home with his bad report from the doctor. But, we're far from perfect. That's okay. Perfect is not the goal. Doing better than yesterday is.
This past three months, I wrote a series on how I'm actively working to improve our family's diet. Here are all the posts, in case you missed one or are just now tuning in.
How are you working to improve YOUR family's diet?