Ring in the new year with some diet changes to help you and your whole family.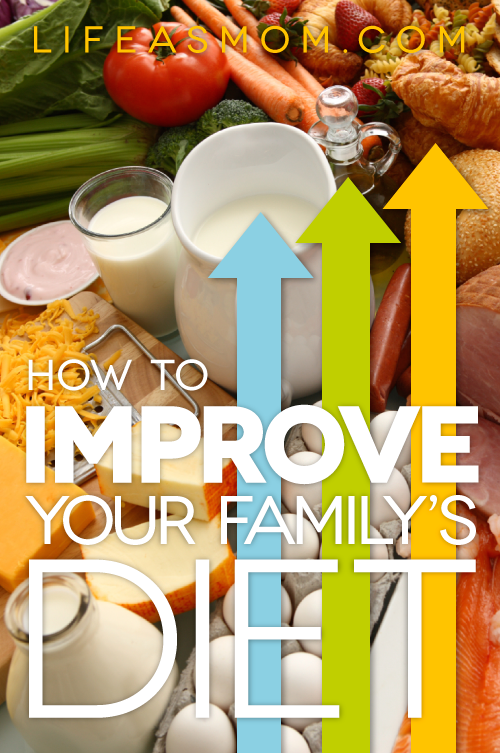 Nutrition and health are two things that I'm very passionate about. I know that a lot of illnesses can be prevented and/or treated by a better diet. The more I've read, the more I've gotten fired up about giving my kids better health now. I've ranted a fair amount about it in the past. The American food system is pretty jacked up. I think we consumers have been played.
But, we can change things. We can vote with our dollars — by what we put into our shopping carts.
Last year, I wrote a fairly extensive series about how to improve your family's diet. You can catch up here if you missed it:
Let's start 2015 with some good food goals, shall we?
What ways are you looking to improve YOUR diet in the new year?