Icebox cakes are the easiest summer dessert you could make, well, aside from scooping up ice cream. Watch this week's video to see how truly easy it is.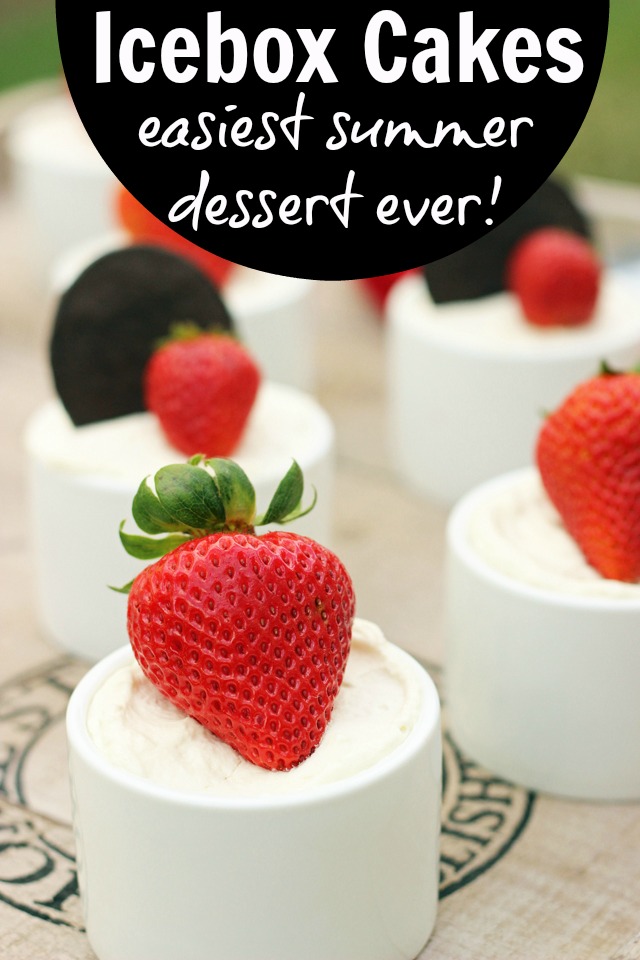 As summer gets under way, consider how you can open your doors, invite friends over, and enjoy delicious meals together. Summer entertaining can be some of the easiest and most fun of all the seasons. Fire up the grill, lay out a sandwich bar, toss up some salads: summer meals can be so simple!
Don't forget dessert! If you don't have the time or inclination to heat up the oven, you can still enjoy a huge variety of clever and tasty desserts in the summertime.
Consider the Icebox Cake, pretty much the easiest summer dessert ever. Watch how quick and simple the process is:
Tools to Make this Recipe EASY:
Icebox Cakes: Easiest Summer Dessert
The wonder of the Icebox Cake is that you layer cookies or graham crackers, whipped cream, and some type of flavoring (syrup or fresh fruit) and stick it in the icebox, aka the refrigerator. After a few hours, the cookies absorb the moisture from the fruit and cream and develop a cake-like texture. You can have your cake without even baking!
Icebox cakes offer you an infinite variety of options. You can use cookies or sweet crackers, gluten-free or regular; whipped cream, non-dairy whipped topping, pudding, or even whipped coconut cream; berries, fruit, chocolate, jam, syrups. Your options to mix and match are really quite endless.
Some of our favorite icebox cakes include these:
I'm actually working on a new Red White and Blue Icebox Cake with a cream cheese filling. So yummy! Taste testing is a rough job, but somebody's got to do it.
Keep the humble icebox cake in mind this summer as you plan your parties, festive meals, and easy everyday dinners. It's simple and delicious.
Catch Good Cheap Eats on YouTube
If you liked this video, please give it a thumbs up. That helps more folks find it. I'd love for you to subscribe to the Good Cheap Eats YouTube Channel. Bryan and I are cooking up more fun stuff this summer.
Have you ever made an icebox cake?