Homemade croutons come from humble beginnings, but they can make your salad or soup shine with crunch and texture. Find out the easy way to make them yourself.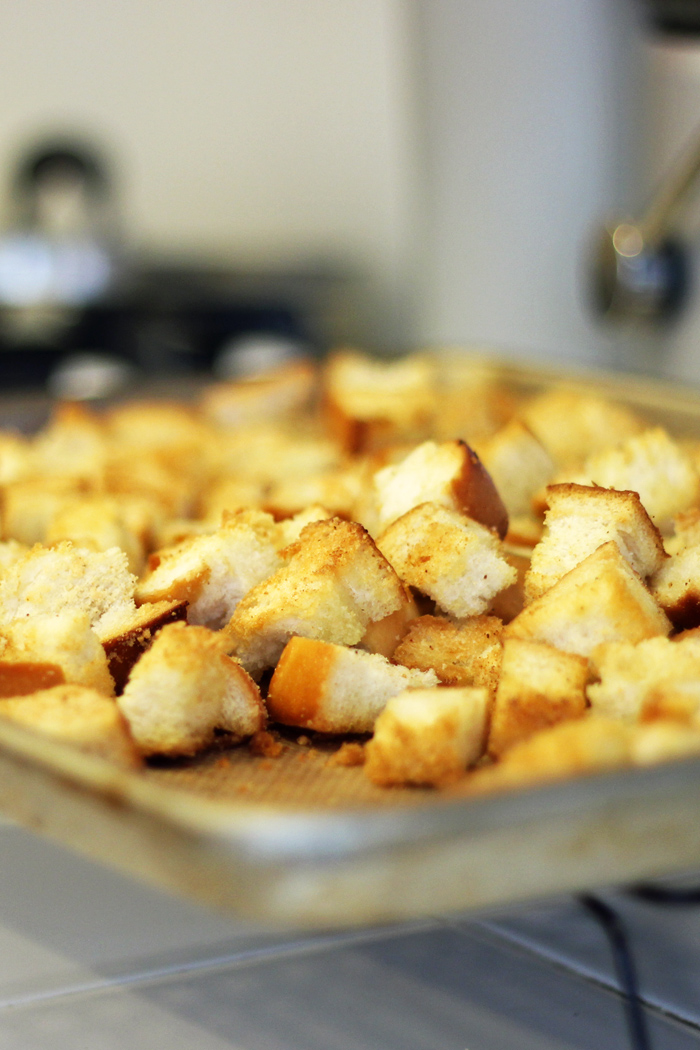 Have you ever made homemade croutons? They are so worth the ten minutes that it takes to prep them. They add crunch and texture to soups and salads. And homemade tastes so much better than the box!
Ironically, while homemade croutons taste AMAZING, they actually come from pretty humble beginnings. They're best made with bread that's too dry for eating in a sandwich or serving in a bread basket.
My local grocery stores regularly sell marked down "day-old" bread for cheap. I snatch these up to make French toast, homemade bread crumbs, or homemade croutons.
The other night it took me just a few minutes to chop bread and toss it with some olive oil and herbs. I slid a small pan into the toaster oven while I prepared the rest of the meal. Our Caesar Salad that night was so good with homemade croutons.
How to Make Homemade Croutons
Looking for a few easy recipes for homemade croutons? Check out these yummy recipes:
Need a little added inspiration? Here's the video Bryan and I made to demonstrate how easy it is to make homemade croutons:
Tools I use to make this recipe EASY: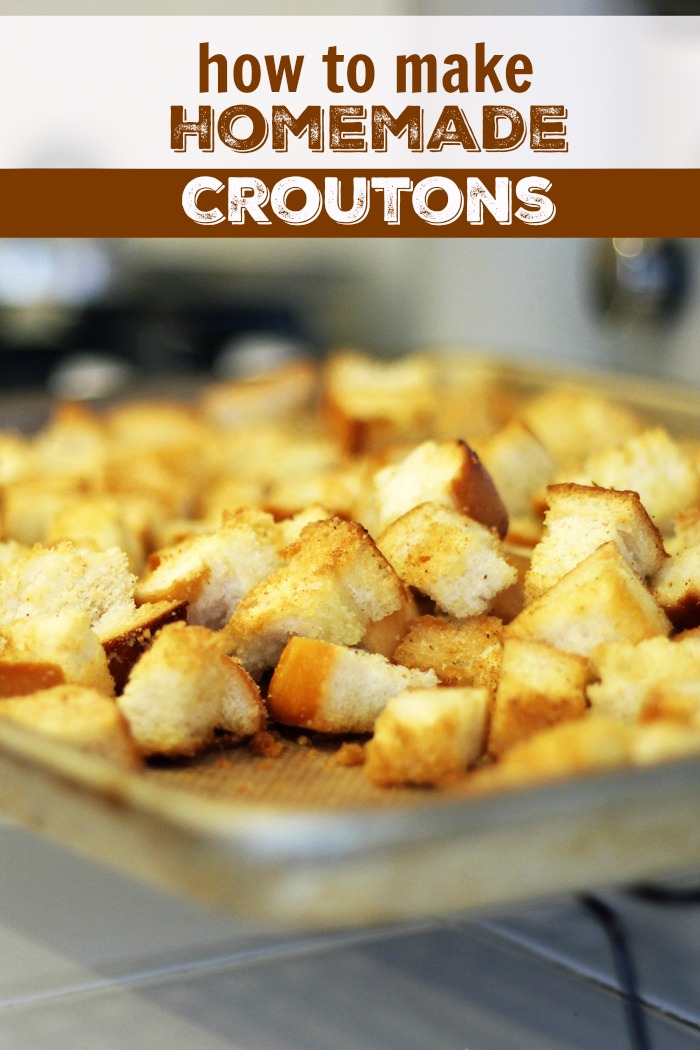 Are you looking for more good cheap eats?