Healthy eating doesn't just happen. We need to plan and we need to act to bring it about. Here are some tricks to make it easier.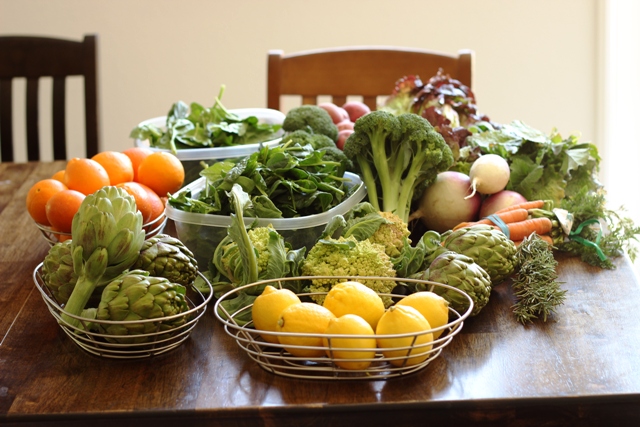 Ever since we paid off our debts, I've turned my attention to improving my family's diet. I read a few books and made some changes. For instance we stopped eating at most fast food places, instead eating at home more often. I traded processed foods for more homemade fare. I signed up for an organic produce co-op so that we get a regular delivery of fresh, sometimes weird, fruits and vegetables.
We've come a long way, but every once in awhile I find that I need to step up my game a little more. I can fall for that Vanilla Coke pretty hard, so periodically, I work a little harder to beat back that craving for more sugar. My first Whole 30 and last year's sugar fast taught me that sugar is not my friend.
I've been planning to do a Whole 30 for awhile now. After the holidays the craving for mindless eating was getting a little bit out of control. While I don't believe that any food is inherently bad — except maybe papaya, blech! — I do know that periodic fasting of some foods is good for me. It helps straighten out my habits a little bit. When I see how good I feel, I am more liable to keeping making good choices.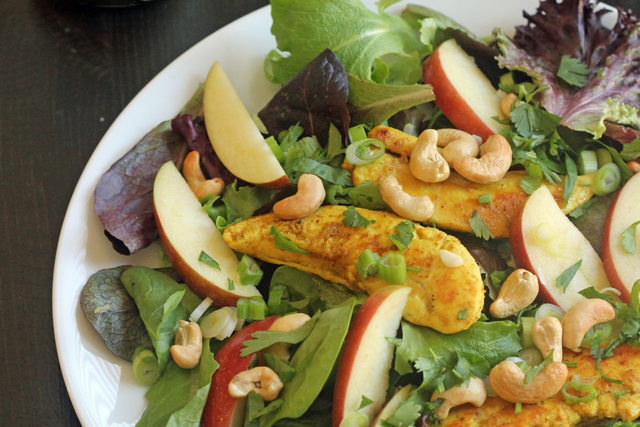 This week, my husband, my parents and I started a Whole 30, an elimination diet/nutritional reset. So far, so good. My husband was able to stick with it even though he spends two meals a day at work. I was able to keep to my Whole 30 meals despite a full day of travel. My dad was able to decline all kinds of sweets at his realty office, while my mom worked to increase her protein, despite the fact that she doesn't really care for it.
I'd call that a win!
My parents spent a few days with us this weekend, so it was nice to commiserate together. Yes, we do miss the glass of wine at dinner. And, yes, it is hard to smell the chocolate cake that the girls were baking. But, we made it!
Here are some things that are making it a little bit easier to eat more healthfully:
1. Make water a little more exciting.
Since I'm not drinking milk, juice, or wine with my meals, I'm sipping water. I'm also trying not to snack between meals, so I'm sipping water.
Drinking sparkling water and/or adding a slice of lime or lemon is helping to make it a little more exciting. I find that I'm drinking more which is a habit I want to keep longterm.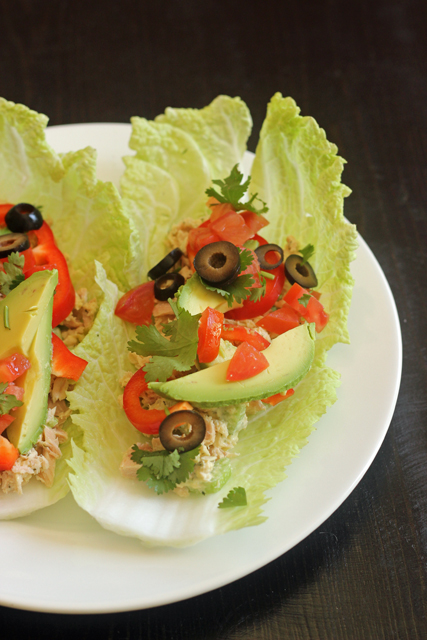 2. Plan ahead.
I've known for a long time that meal planning is key to keeping to all kinds of goals like saving money or eating healthily, but acting on the plans takes some effort.
When I knew I'd be in airports and cars all day Monday, I planned — and acted — accordingly. I cooked chicken, roasted extra vegetables, and froze guacamole packs to serve as my TSA-approved coolant for my cooler bag. Oh yes, I did.
The same strategies are helping me to send food to work with my husband. I need to up my game a bit more in this department. This week, I'm going to attempt Salads in Jars.
Since I'm hungry in between meals, I think about the next one. That usually helps me remember to thaw the fish or go chop vegetables.
3. Think portable and convenient.
While I typically cook most of our meals at home, I have the occasional day when I need to be away at meal time. And like I said, my husband is gone for two meals.
I've dusted off the old lunch boxes and thought toward meals that are easy to pack.
Having portable, convenient foods at the ready, such as hard cooked eggs, individual cups of olives, packs of guacamole, baby carrots, and prepackaged Larabars helps me pull together to-go meals quickly and easily. It also helps when I have forgotten to act on my meal plans.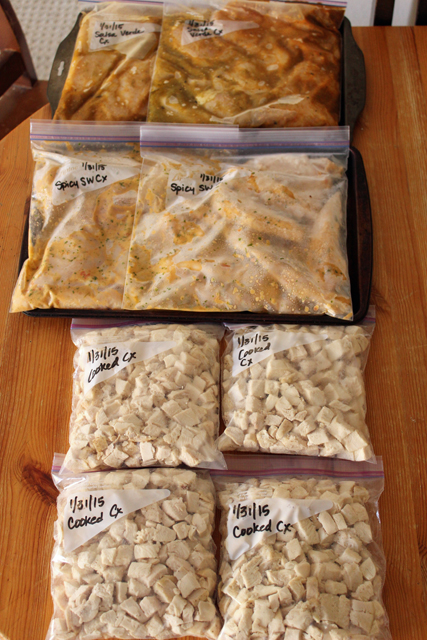 4. Cook for the freezer.
Last weekend, I spent some time in the kitchen prepping food to freeze. Knowing that we have stew, pasta sauce, and marinated chicken is such a relief! I know that we've got plenty to eat, and I won't have to do a lot to get it ready for the table.
There's an unbelievable range of foods that freeze well, so you're bound to find a fit, no matter your diet.
5. Focus on what you can have.
Just like with the Pantry Challenge, when you change your regular diet, it's important to focus on what you CAN have and not mourn what you're abstaining from.
I've purposely not walked down aisles in the grocery store where I might be tempted. Instead I think about the yummy things that are fair game, like avocado, fresh fruit, nuts, and olives.
These are some of the strategies we're using at our house to make healthy eating a little easier.
What do YOU do?