Are you ready for winter to recede into the past and make room for spring and all the good things it brings? Here are three great strategies for bringing a breath of spring to your kitchen and enjoying the season to the fullest.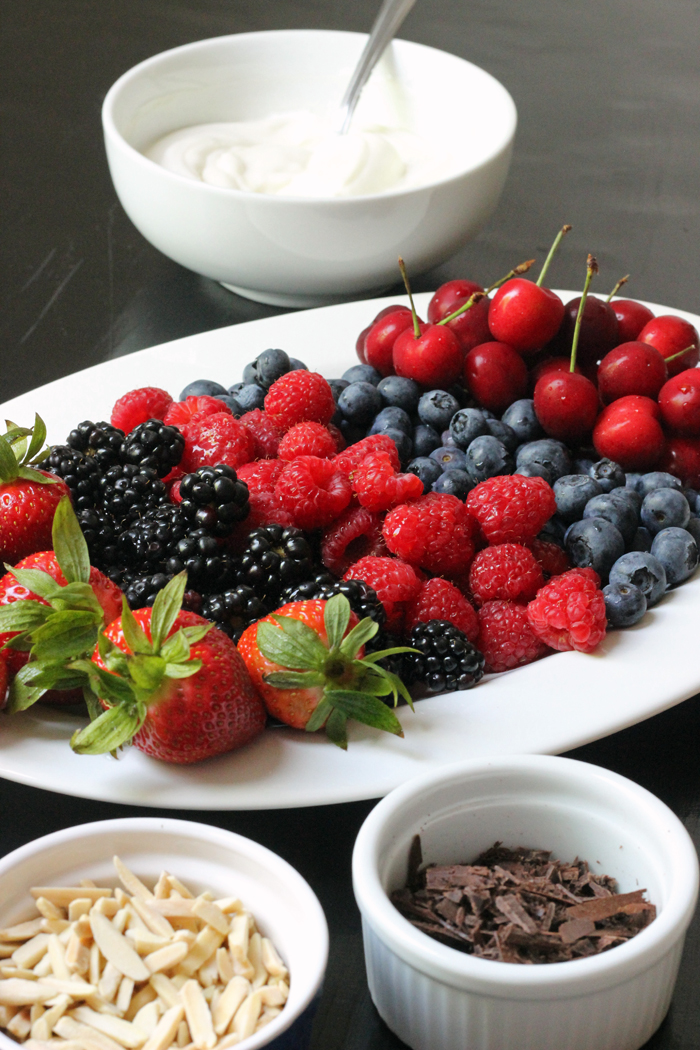 Welcome to April, my friends! I don't know about you, but I am more than ready to kiss winter goodbye. Are you?
While you may think that we never have true seasons here in San Diego, you'd be wrong. March played true to form with all its cold and wet. I'm not a fan of the heating bill or cloudy skies, but, you know what? These things make me more ready than ever for spring!
Bring on the fresh fruits and veggies and sunshiny kitchens!
I don't know if it's because my kids are getting older and we're well into the phase of parenting adults, but I find myself wanting to slow down time, and specifically, ENJOY SPRING MORE. 
I don't want to get so focused on my projects and to-do's the I look up and see that it's already Christmas. And you know, that's exactly what happens — time just flies by!
How to Bring a Breath of Spring to Your Kitchen
Are you looking for ways to enjoy the spring season more? Let's savor the season while it's here!
Here are some of the strategies I'm employing to make the most of spring by what I do in the kitchen.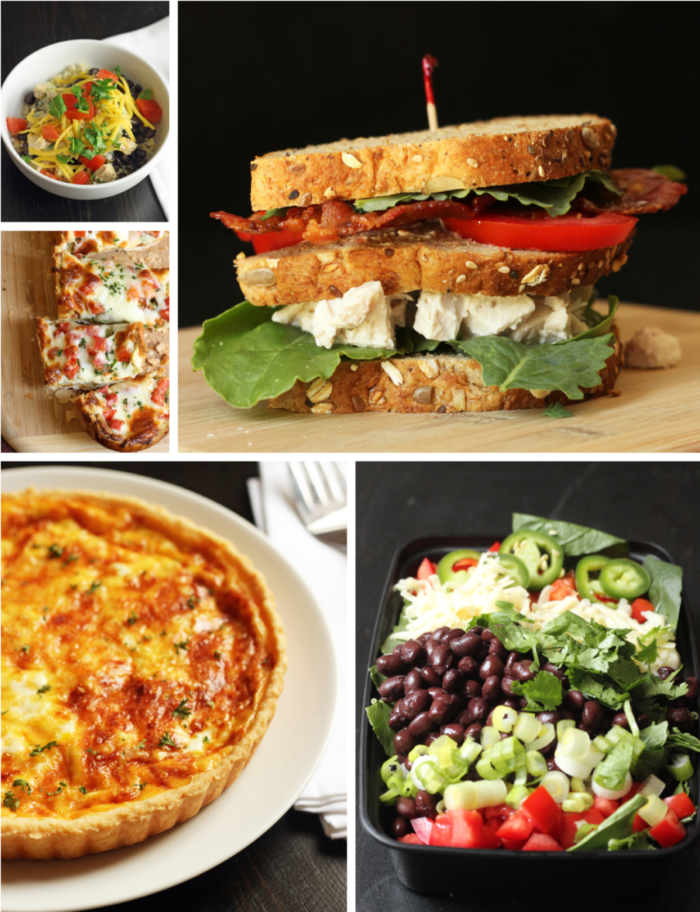 1. Plan a whole month of meals.
I find monthly meal planning to be super freeing and invigorating. I can look at the month ahead and PLAN FOR special occasions and festive feasts.
NO surprises and NO haphazard budgeting!
When you plan week to week (or not at all!), you might overspend in the early part of the month and then find yourself pantry challenging it at the end of the month. Not always fun, particularly when there are special events to celebrate in those latter weeks.
Having a month of meals all planned out helps me account for the important things, rather than look up and say, "Oh my! It's Joe's birthday next week. Think he'll be okay with rice and beans?"
I think some of the fun is found in planning and anticipating a particular event, so meal planning several weeks in advance can enhance the all-around experience of occasions you're looking forward to, like baby and bridal showers, spring weddings, birthdays, and graduations.

2. Eat more seasonal fruits and vegetables.
Our bodies are designed to eat with the seasons. On hot summer days, a juicy peach truly hits the spot. As fall approaches, I find myself craving apples. A bright pink grapefruit makes me smile in the dead of winter.
The same is true of spring. Chard, asparagus, artichokes, and strawberries have so much more appeal as spring rolls around!
I've long been a fan of eating seasonally. Years ago when we subscribed to a weekly delivery of fresh produce, I got an education in eating according to the calendar. It took some getting used to, but what a delicious education it was!
As you peruse your grocery store ads, check out which seasonal items are on sale and snatch them up. You'll likely find things like Swiss chard, asparagus, artichokes, apricots, strawberries, cherries, and new potatoes coming on special. Enjoy them while they're abundant and at their best quality.
Bonus points if you get yourself to the spring farmer's markets!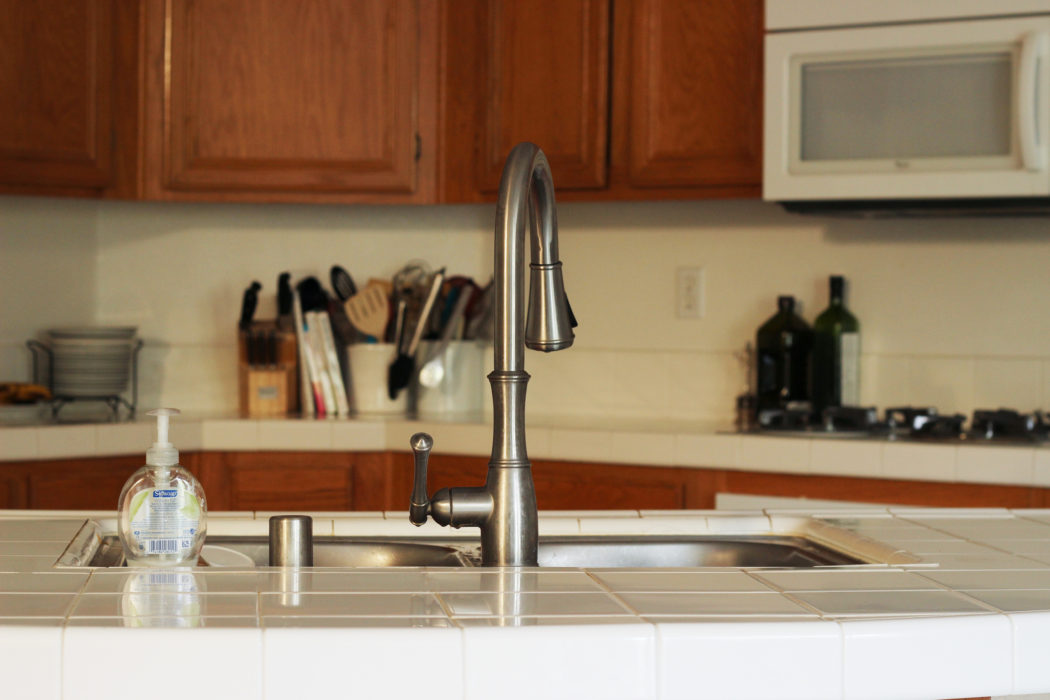 3. Spring clean your kitchen.
We all have those seasons when we let things slide. The cupboards get messy, our meal plans go sloppy, and we generally are less than our best when it comes to our kitchen game.
Getting your kitchen organized, your meal plans streamlined, your grocery shopping more efficient — these things not only help us save money, enjoy better meals, and have lots more fun in the kitchen.
Block out some time THIS WEEK to go through the cupboards and ditch what no longer works for you and your household. Chuck the Christmas candy, refill the veggie drawer, and dust off your grilling tools.
A little spring cleaning in your kitchen can do wonders to your mood as well as to your meals.
Enjoy spring a little more with this.
The April Digital Foodie Box
I've designed this month's Digital Foodie Box around this idea of breathing spring into our kitchens. April's Foodie Box subscribers will find:
This month's featured meal plan is built around FRESH AND EASY RECIPES. After all, spring is the time when we want to get out and about. We want to enjoy fresh produce. We don't want to be stuck in the house any more than we need to be.
This Month of Meal Plans does that. Within its pages, you'll find everything you need to enjoy fresh and easy dinners all month long: recipes, grocery lists, prep lists, side dish suggestions, even what to do with the leftovers!
A Month of Fresh & Easy Meal Plans is available for $12 or FREE to Digital Foodie Box Subscribers.
Get Fresh This Spring
The first in the Get Fresh series, this eCookbook contains delicious recipes to help you enjoy more of the fruits and vegetables that you'll find coming into season in spring.
In case some of these fruits and veggies are new to you, I've also included tips for buying, storing, and freezing them so you can stretch spring's bounty throughout the coming months. You'll also find tips for where to find the best fresh produce if you can't grow your own.
Get Fresh This Spring is only available to Digital Foodie Box Subscribers.
Probably my favorite resource in this month's foodie box, Kitchen Refresh is a planner designed to help you BE YOUR BEST in the kitchen. This planner offers strategies for getting your kitchen organized, your meal plans streamlined, your grocery shopping more efficient. Included are printable planning pages to help you think it all through — and most importantly, bring it to fruition.
Block out some time this month to do a Kitchen Refresh and I guarantee you'll save money, enjoy better meals, and have lots more fun in the kitchen!
Kitchen Refresh is available for $12 or FREE to Digital Foodie Box Subscribers.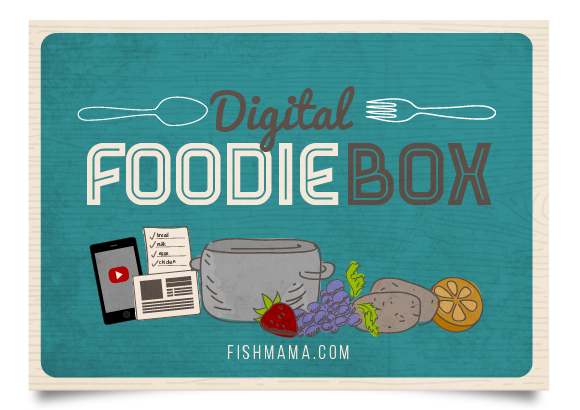 Subscribe to the Digital Foodie Box. For $15/month, you'll receive regularly deliveries of digital resources to help you take your kitchen game to the next level, save money, and enjoy great meals.