Baking a homemade pie with your children can be a wonderful memory-maker as well as a tasty educational activity. Celebrate math while you're at it!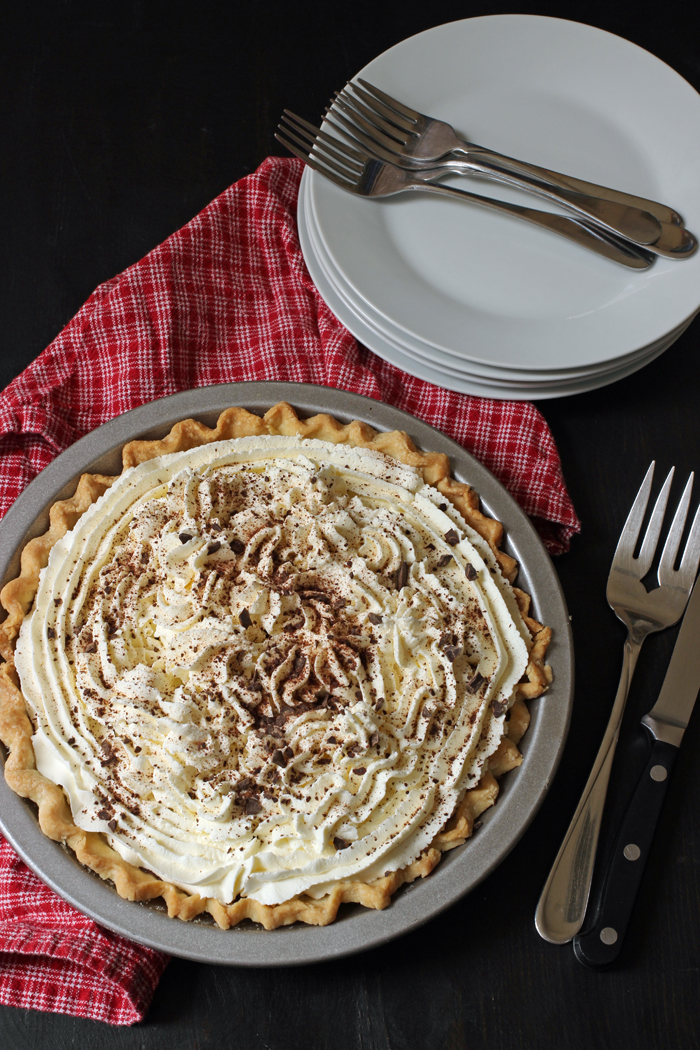 Pictured: Homemade Chocolate Cream Pie
Believe it or not, there really is such a thing as Pi Day. It's a celebration of math, believe it or not.
Now, you may think why celebrate math?!
Why, indeed. Though I did take honors math classes in high school, I very early on decided that it was not one of my true loves. When it came time to teach math to my children, I knew the subject and I were at odds.
Thankfully, in the last few years, I have been able to completely delegate the teaching of math to someone else, Mrs. Angle (her real name!). She has saved my bacon and given my children a love and comprehension of math, so much so that I am more than happy to celebrate Pi Day on March 14th!
Especially if there's some homemade pie involved.
Recently, I dug up this old video of my eldest daughter making pie with me.
Having my five year old help me reminded me how often I fall into efficiency over experiences. Look how she loved helping me! And I was sometimes be too stingy in letting her help. And now, looking at this video, I'm reminded how quickly she's grown
Fears aside, the love of baking and eating pie is well established in her and her sister. They're the ones who now elbow me out of the way as they take charge in the kitchen.
Pi Day (3.14) is a fabulous day to bake a homemade pie with your kids. Flour may fly, but the end result will be delicious — and memorable.
Pick a recipe and get in the kitchen! Here are some of our favorite recipes:
What's YOUR favorite pie?