Want to make a homemade pie crust for the holidays this year? You can totally do it — without freaking out.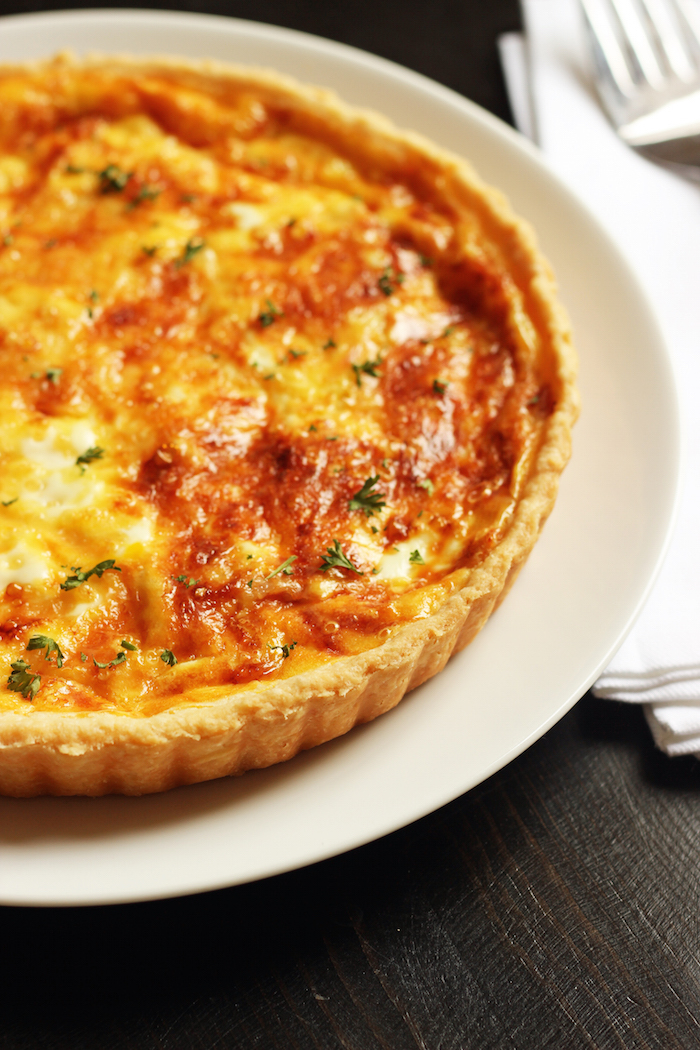 Some of my fondest memories are those spent with my Gramma John, my dad's mom, baking. She had a special second kitchen in her basement where she baked. It was like a dream come true the first time I visited her. Two kitchens?!
Clearly, my California girl had never seen such a thing. She wasn't rich, but after years of preserving and baking, she had a special set up in her basement so that weather didn't interfere with her efforts.
I have an especially keen memory of making peach pies with Gramma John one summer. I learned two things:
I don't like cooked peaches.
I can make a homemade pie crust if I use the pat-in-pan recipe.
I remember fumbling to get the crust just right; Gramma's adept hands made quick work of smoothing out the edges and making it look right. She had the touch, I tell you. Eventually, I got the hang of it, and it was life-changing.
I learned to make a Lemon Meringue Pie from scratch when I was ten. I used Gramma John's Pie Crust recipe for the base. After a disappointing experiment with a boxed filling, I taught myself how to make the lemon curd on the stovetop. For years that was my signature dish to make for holidays.
It wasn't until a dozen years later that I ever touched a rolling pin. Gramma's way just worked.
How to Make Homemade Pie Crust Without Freaking Out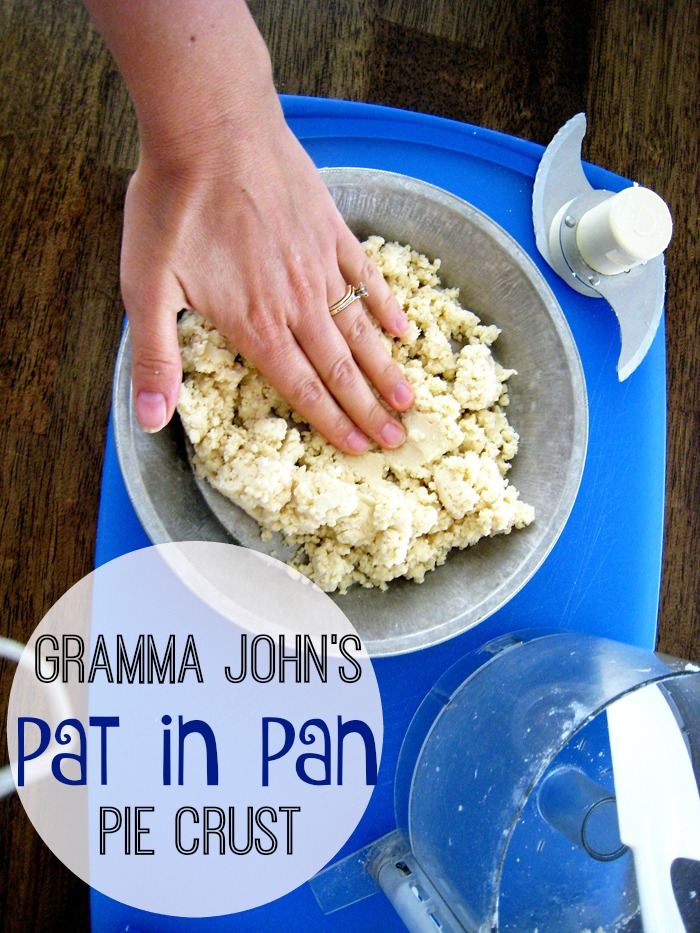 Today, I go back and forth between two different recipes: this simple roll-out pie crust recipe and Gramma John's Pat in the Pan Pie Crust.
If you're looking for a homemade pie crust this holiday season, either of them will work super well. Unless I'm making a top crust, I usually rely on Gramma's. It's easier, I have the measurements memorized, and I don't have to wash the rolling pin. My kids have been helping me make pies since they were toddlers since this way is so easy!
Don't be afraid. You can totally do this!
CLICK HERE TO SEE MY PICTURE TUTORIAL FOR BOTH KINDS OF HOMEMADE PIE CRUST
CLICK HERE TO GET GRAMMA'S FOOLPROOF RECIPE.
Favorite Homemade Pie Recipes
While you're at it, consider these pies for your Thanksgiving feast:
Now fess up, do you make homemade pie crust or do you buy it?