It is no secret that I love the holiday season. It is one of my most favorite times of the year.
Tradition! Lights! Yummy food! Music! Story! Yummy food!
And this year, while the world is a dumpster fire all around, I plan to make the most of what's going on within my own walls.
I spiffied up the entryway to be my very own hobbit reading nook.
We've started having more formal dinners (read: I actually set the table and light candles) which has been such a nice way to end the day with my peeps.
Through a series of weird events, we've got not one, but three working freezers which allows me not only to stock up on groceries but also to bake all the things. Like Cheesecake. And Cinnamon Roll Turkeys.
The kids are all home for school so I spend much less time driving around and have more time to tidy, decorate, and make our home nicer — for us!
And yes, we will likely put up the tree even before Thanksgiving!
While it's important to me to make my own home and table nice and cozy, I want the same for you.
After all, It's why I started this blog in the first place way back when — to help other people make the most of their resources. Holidays, included.
Sale in the Good Cheap Eats Store!
So, we've got a sale going in the estore with a few things to help you do that.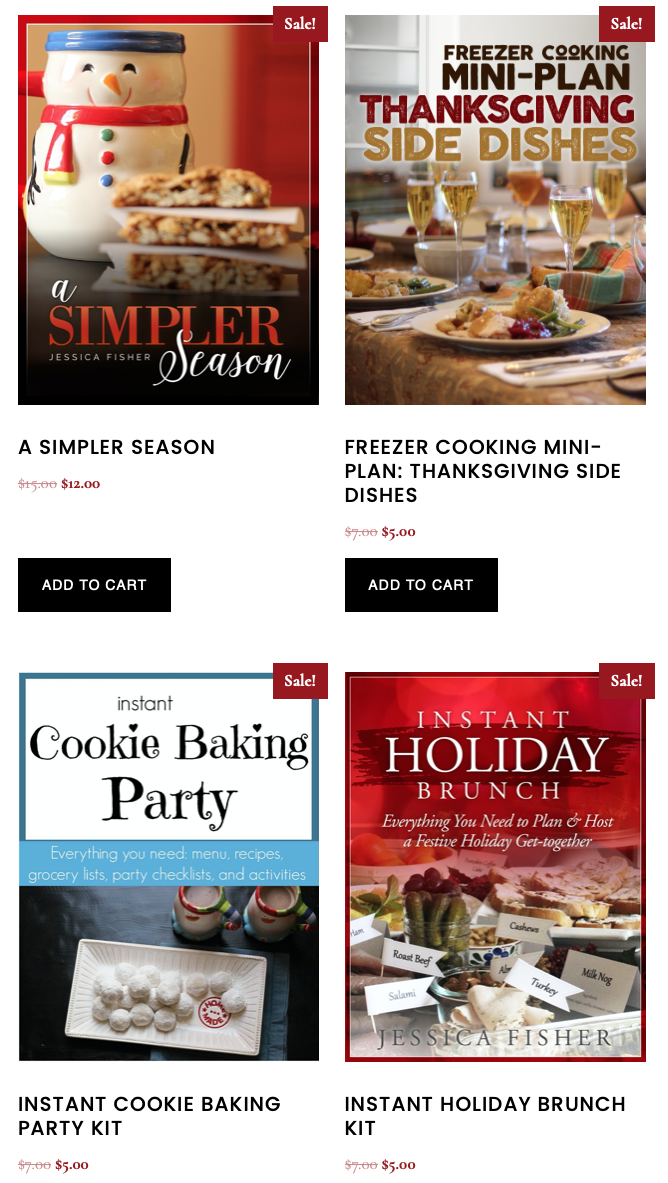 The estore is filled with holiday prep resources guaranteed to help you make the most of your holiday grocery money as well as your time in the kitchen.
If you receive my emails, be sure to check your inbox for a coupon code to save even more on these resources.
Head to the store to check out the selection: https://goodcheapeats.com/product-tag/available-now/