Are you looking to improve your eating habits? Want healthy eating made easier? Looking to do it all without spending a fortune or losing your mind?
This post contains affiliate links. When you make a purchase through one of those links, I am compensated a small portion  of the sale, at no additional cost to you.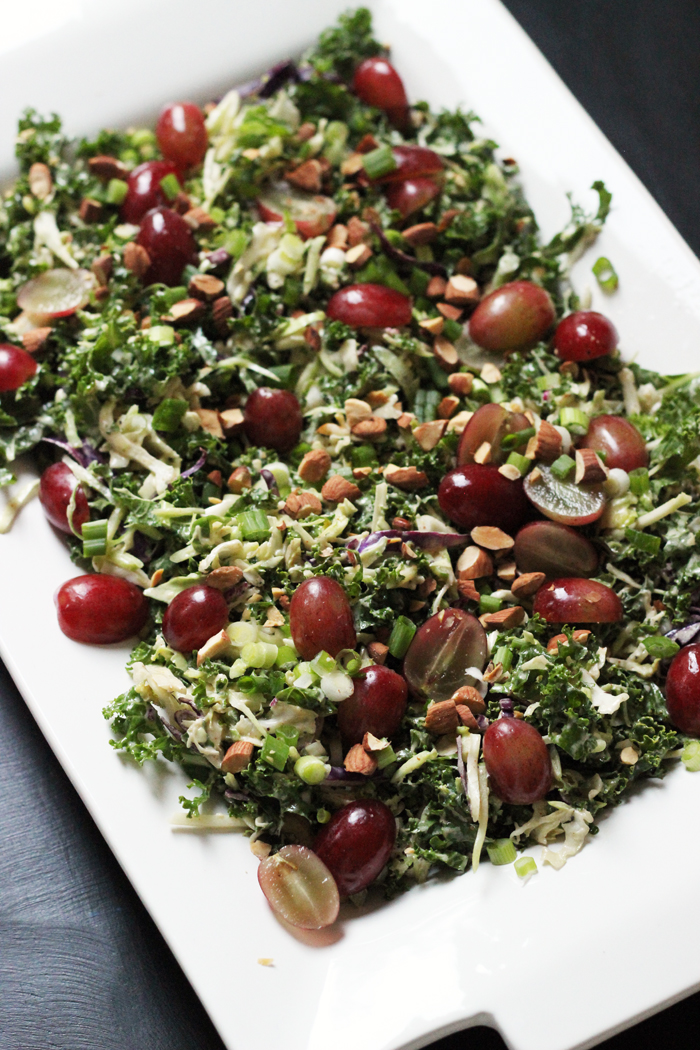 Food shouldn't be complicated. While you can know WHAT you should do to eat well, it's often hard to MAKE IT HAPPEN. With a busy schedule and what certainly feels like LESS than 24 hours in a day, it's hard to get those good habits going and keep them in motion.
In the last ten years I've gone from feeding my family a steady diet of chicken nuggets and fast food footlong sandwiches — at home and away — to being able to serve them a home cooked meal almost every night of the week. We've cut down our processed foods to occasional treats instead of pantry staples. And my husband saves a good hundred bucks a month by packing lunch.
It seems that healthy eating is something that only OTHER PEOPLE can swing, but I'm here to say that if WE CAN do it, so can you! 
Healthy Eating Made Easy
Last winter Bryan and I put together my first e-course, Healthy Eating Made Easy, to share some of the tricks we'd learned and to HELP YOU make those healthier choices stick. We've seen the benefits of a better diet and want to help you do the same by giving you the tools you need to:
set goals.
organize your kitchen and food storage.
weed out the things you know aren't the best for you.
prep great meals from scratch.
enjoy homemade lunches and dinners every day of the week.
waste less.
shop wisely.
eat the way you know you should.
and not feel guilty about any of it.
The Healthy Eating Made Easy course includes 37 self-paced lessons, a printable workbook to help you walk through your goals, a printable recipe book to get you going on scratch cooking, short food prep videos to help you see how easy it is, and a free 4-week meal plan to get started on.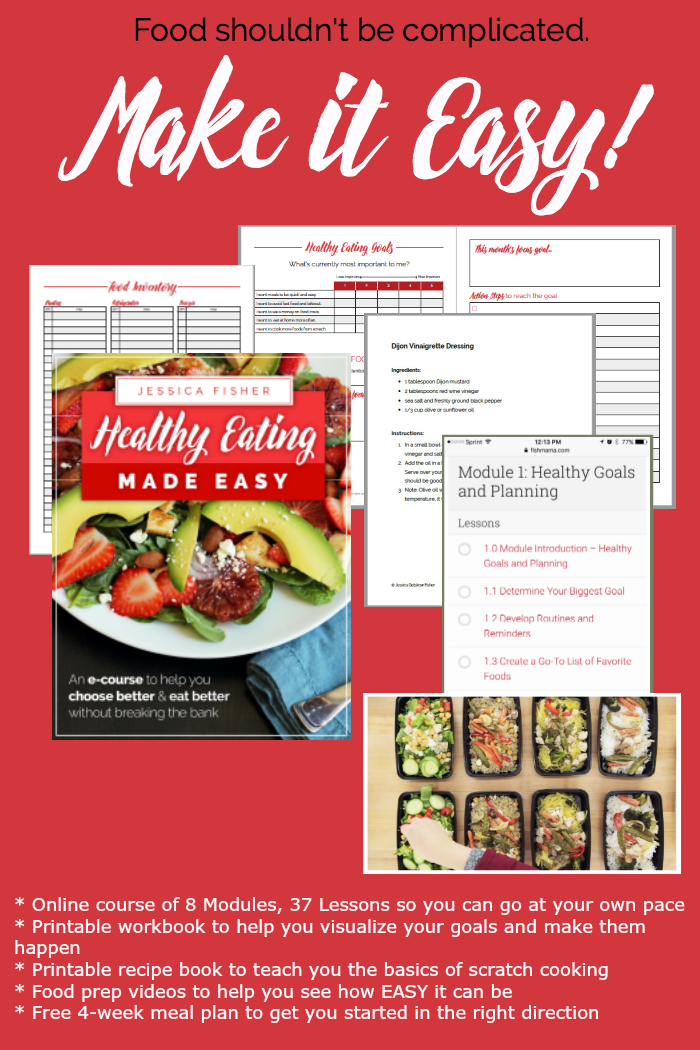 You can sign up for the course here: Healthy Eating Made Easy.  It costs $27 and offers you lifetime access to the course materials.