Healthier meal planning doesn't need to be complicated or have to involve weirdly spelled grains and strange vegetables. Check out these five steps to planning better meals for your family.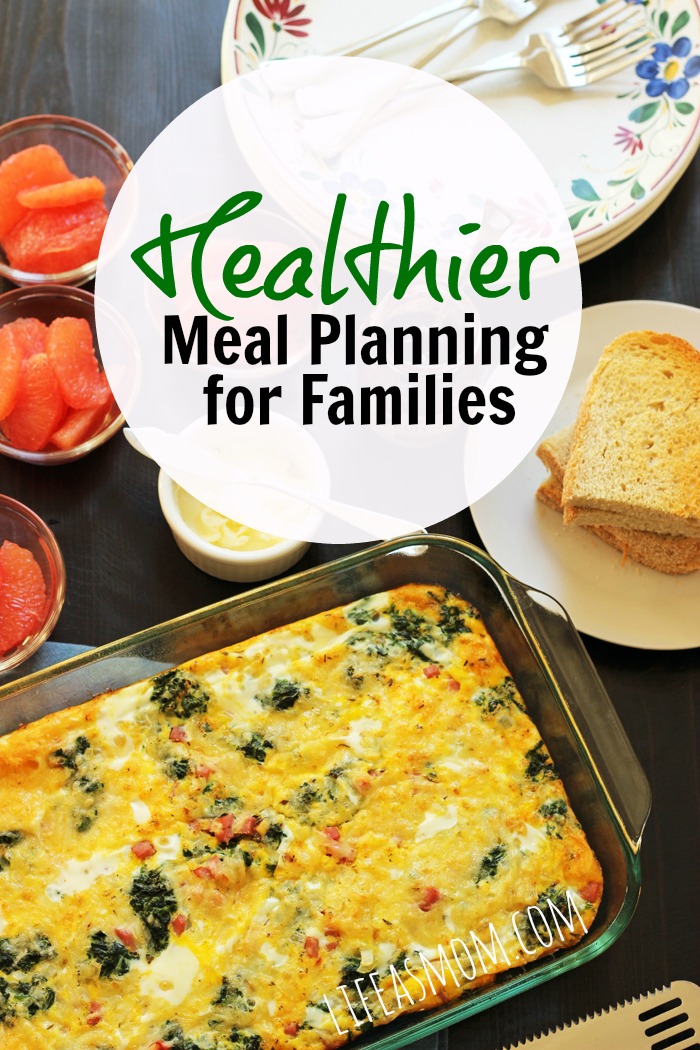 Now that January is over, you might think that the whole healthy living bruhaha is past. I mean, people only really care about that healthy stuff in January, right?
But, no. I'd like to make the case that healthier living — and healthier meal planning — should have a place in our homes all year long, or at least 11 months out of 12. 😉
However, first, a little back story. I do not grind my own wheat. I don't drink kombucha. And I don't think that any particular food group is "bad". Instead, I am former daily Coke-drinker who has realized that healthier foods make me feel better. They also help my kids feel — and behave – better. So, that's where I'm coming from. I would love to buy all my food grass-fed, organic, non-GMO, and packed with super powers, but my budget doesn't always agree.
A few years ago, I spent some time reading Michael Pollan's book In Defense of Food and then later Michael Moss's Salt, Sugar, Fat. The Michaels taught me a thing or two, and I started to change how I was shopping, cooking, and generally feeding my family.
It was such an eye-opening experience about our food industry and some of the crap that passes for "food", that I knew we need to change. We needed to improve our family's diet.
Don't get me wrong. I can pound a bag of Doritos with the best of them. I just think that it's better to make junk food the exception, not the rule. And this, coming from a girl who used to eat two Big Macs in one sitting!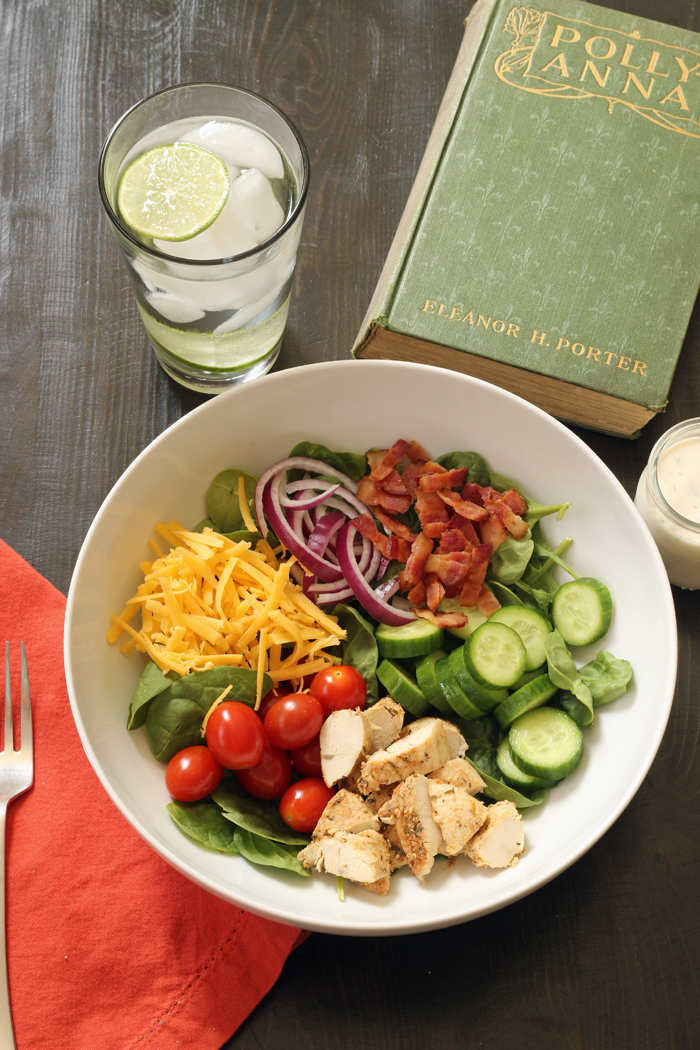 Healthier Meal Planning
If you're wanting to feed your family a better diet, then there are some things you can do to make that happen. Meal planning plays a big role in it, but I'd like to suggest some peripheral controls as well.
1. Purge the Pantry.
You know that 12th month? That one where we throw caution to the wind and stock up on all kinds of goodies in the name of Christmas? Well, it did a number on my pantry. So, come January, we purged a lot of the junk via a Pantry Challenge. I'm hoping to keep it at bay, or at least greatly reduced, in the coming months.
If you haven't recently checked out what lurks in your cupboards, now's a good time to do so. Consider donating or ditching the items that you honestly don't want your family to eat.
2. Plan junk food intentionally.
Whether it's throwing a bag of Doritos in the cart or picking up take-out on the way home, be intentional about the junk food splurges. Better yet, when possible make the junk food yourself.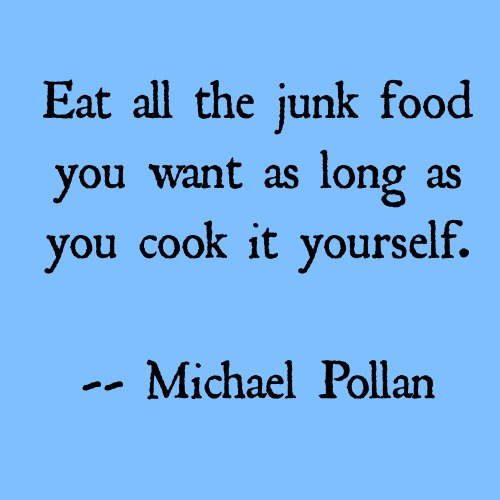 3. Serve a veggie tray every night.
One thing that most "health experts" agree on is that fruits and veggies are good for us. Stock up on them! And I'm not kidding about the veggie tray! My kids practically inhale cut veggies, with or without the dip.
4. Focus on healthy foods your kids like.
It's hard to make your kids like quinoa. Or your husband. Over time, I've come to love the pseudo-cereal with a weird name, but not everybody does. That's okay. It's expensive!
Focus on the healthy foods your family already likes. If their repertoire isn't as big as you'd like, add a few new items in every few weeks, but be sure to include their favorites. I found out that my picky eater who generally shuns vegetables actually loves sauteed green beans and raw carrots and bell peppers. I make sure that I add those to the cart every week because I know it will save me a few "Eat your vegetables" come dinner time.
5. Take baby steps.
If you're just starting out at reforming your family's diet, if Doritos is your middle name, don't despair. And don't think you have to change it all overnight. Take baby steps. Start cooking dinner at home. Quit buying chips and buy carrots and cucumbers and hummus instead. Make small changes in the right direction and don't knock yourself if you lose some ground every once in awhile. We all do.
The point is just to get going in the right direction. Want to do more? Check out my series: How to Improve Your Family's Diet.