Growing up, my family didn't eat out very often. If we did, we were usually celebrating someone's birthday at ChiChi's Pizza. Our order was always the same: large antipasto salad and a pepperoni and mushroom pizza "cut the old fashioned way." We loved that pizza.
Hubs learned early on that he had to like ChiChi's Pizza if he was going to become part of the family. That's just how it is.
While a ChiChi's Pizza is hard to come by these days due to distance and expense, we enjoy pizza far more often at home. Usually, pizza makes a weekly appearance on our menu plan. Try one of these recipes for an at-home Family Pizza Night.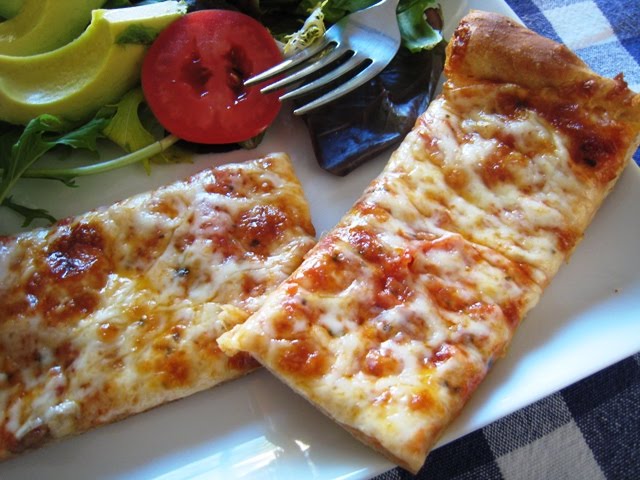 Easy Cheese Pizza with Homemade Sauce, cut the "old fashioned way"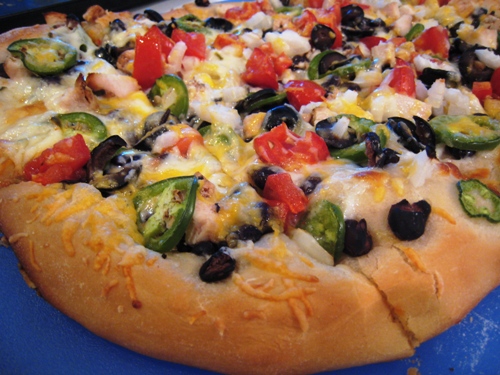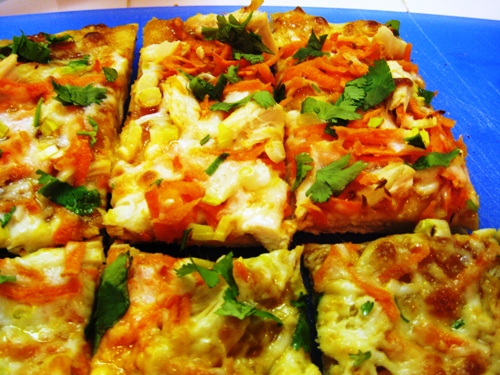 Goat Cheese-Pesto Pizza with Fresh Vegetables