Grocery shortcuts can help you bridge the gap between a busy schedule and the desire to eat well. They can also help you make dinner quickly.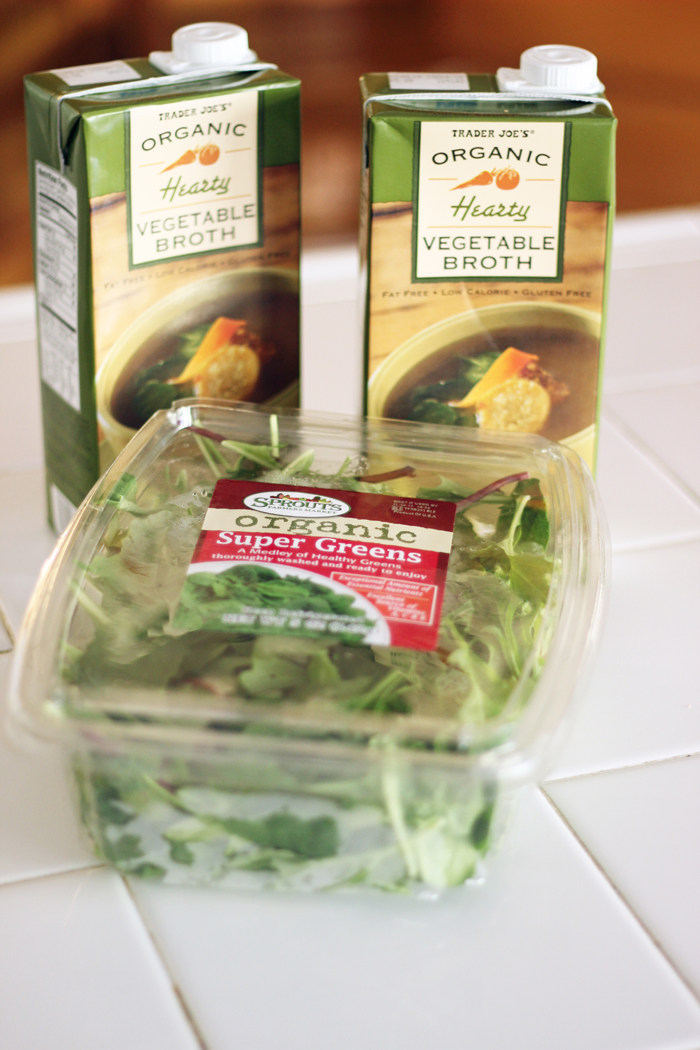 In case you didn't know, I'm a regular writer for one of my favorite sites, The Kitchn. I love what they do there and their mission to help people live happier, healthier lives through their kitchens and homes and am honored to get to contribute.
This year I have the privilege of writing an ongoing column, called The Smart Shopper, offering tips and tricks for eating well while staying under budget. You can read all my past posts here.
Recently, I shared a post, entitled, 8 Grocery Shortcuts for Easy, Wholesome Dinners. Here's where I'm coming from:
The Internet and our grandmothers' recipe boxes are stuffed with quick-fix recipes that go something like this: "Pour a can of cream of mushroom soup over chicken breasts. Bake one hour."

For most of my childhood, that style of dish was one of my favorite things to make. I felt like a real cook, preparing dinner all by myself, yet doing it so quickly and simply. As I get older, I crave the simplicity of those recipes, but without the preservatives and tinny, canned flavor.

Read the post to find out what my go-to grocery store cheats are.
Be sure to read my entire series: Quick Dinner Ideas.