Want a peek into our grocery cart? Here's how I'm grocery shopping and feeding eight people on the cheap.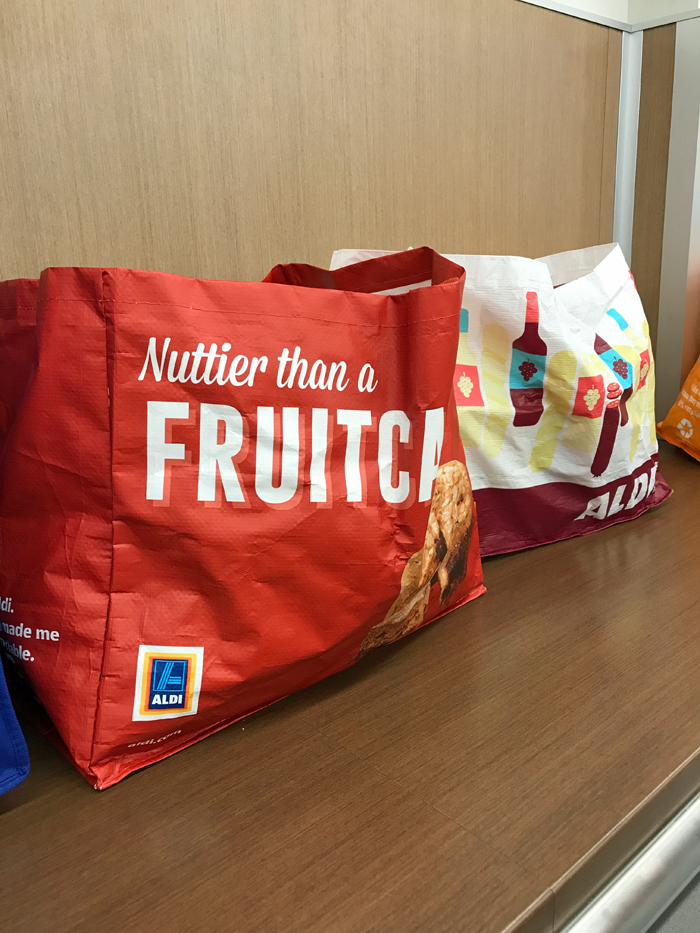 So, do you remember back in February when I shared how I had done a grocery store showdown, pricing out some of my favorite items at four different stores to see who really had the best prices? Well, the results shocked me. I had no idea that I was wasting so much money at Trader Joe's and Walmart. I resolved then to focus my shopping at Costco and ALDI, the clear winners in that contest.
However, life gets busy and our year has been BUSY BUSY BUSY. While trying to focus my main shops at Costco and ALDI, I still found myself making multiple stops during the week at a variety of different stores. I had a feeling that all those stops were having an exponentially negative effect on my grocery spending.
This month of September found us back in school and into a regular routine. Routine is my jam. I love routine, so I went all in with my kitchen routine. I made a point to tidy the food storage once a week, check what we had on hand already for ingredients, plan our meals, and grocery shop like a ninja.
Part of the routine this month has included my girls and I trekking to ALDI on Sundays to load up on our basics, while my husband makes a stop midweek at Costco. There've been a small handful of emergency stops for things I forgot or didn't buy enough of, mainly at Sprouts because it's close and has usually good prices — though dubious quality, on the produce that I'm usually running out to get. Plus, they carry buttermilk which ALDI and Costco do not.
You'll notice one stop at Trader Joe's, down from eleventy-million in the past. They do have the best pricing on a small handful of items, like sunbutter, Asian ingredients, etc. I figure it will be a monthly stop from here on out.
My routine also included planning meals that my family could help prepare. The two younger boys, 13 and 15, are doing Food Science this year for school which includes meal prep twice a week. Having their help has been amazing for carrying out my meal plans.
And on the grocery geek front? What does mainly shopping at ALDI with a little Costco thrown in for good measure do for us? We saved almost $500 this month on groceries! I'm stunned! Not only have I saved time making one big grocery haul each week, but we've saved a CHUNK OF CHANGE. Oh my!
Mind you, I'm not 100% satisfied with my ALDI purchases. Some things don't taste as good as our favorite brands, but some things taste better! Many items they offer are eliminated by virtue of a nut/peanut-cross-contamination issue, but we've discovered some great new snack items … that we probably don't need. Doppel Keks, I'm looking at you. And, no, it's not all organic, GMO-free, but….wow.
And to quantify, it's not just where I shop, it's how I shop that makes the big impact. Savvy meal planning, using what we already had, and shopping at ALDI is buying me some wiggle room to splurge on other things. It took about a year since my local ALDI opened to really get the hang of it, but I am a believer, particularly now that I've found their boneless, skinless chicken breast blows my previous go-to out of the water. Regular price is $1.89/lb; on sale: $1.49!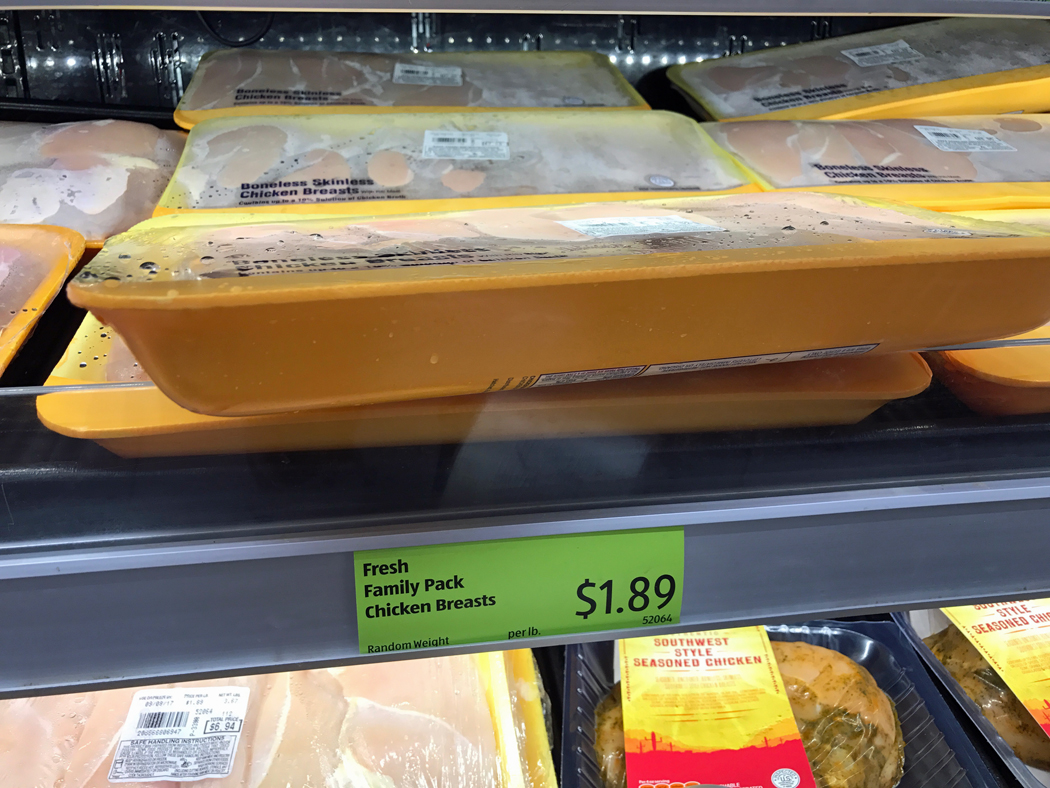 In other news, we started the month with the freezer brimming full and it's still got a couple layers to work through. It hasn't had a good thaw since January; not sure I should hold off through the holidays, so I'm hoping to eat it down soon so that we can unplug it and wipe it down. We'll see. Maybe in October?
Also, I'm back to making my own yogurt, thus the powdered milk purchase at Sprouts this month. And I'm going to try to culture my own buttermilk so I can stay out of the grocery stores. I bought a culture from Amazon (see below). I haven't been able to try it yet, but will do so in the next week or so. I crunched the numbers and if we like it, it will eliminate my need to buy it. Thanks to one of you who gave me that idea months ago.
And yes, you can do milk and vinegar/lemon juice as a substitute, but I don't like it as well. For baking, yogurt and milk is a great sub for buttermilk, but for salad dressings? There's nothing like the real deal.
The Grocery Geek report
For those of you new here, Grocery Geek is my regular report of how I shopped for groceries, what deals I found, and my running total of how we're sticking to a budget for groceries.
Here's the rundown on my shopping this week. As you read, keep in mind who and how I'm shopping:
My grocery shopping profile
To update you on my grocery geekiness: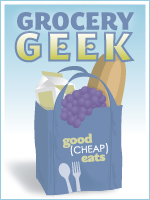 I'm feeding

 

eight people, ages 53, 45, 20, 16, 15, 13, 10, and 9. Five of those people are males. They eat A LOT!
I'm shooting for a budget of

 

$1200, per the

 

USDA food cost reports the last time I added up for people of our demographics. I live in Southern California where produce is cheap, but meat and dairy are not.
I'm trying to feed us

 

mostly unprocessed foods, with a few "healthier" convenience items thrown in and

 

a junk food splurge* here and there.
I

 

work at home and teach five of our kids, so I don't have as much time for fiddling in the kitchen as I would like.
I

 

no longer use coupons on a regular basis, though I do love

 

the coupons that Ralphs offers.
I have at least

 

ten grocery stores within 5.5 miles of my house. It is easy (for better or for worse) to stop at several stores to get the best deals.
We

 

mostly eat at home. My husband and college age son often pack lunch and breakfast to work, but sometime have lunch out. My husband and I enjoy a date once a week. FishPapa takes one child out to "dinner with dad" once a week. We eat out as a family on average once a week.
BEFORE YOU JUDGE ME FOR EXTRAVAGANCE,

 

please read this post.
What we spent in September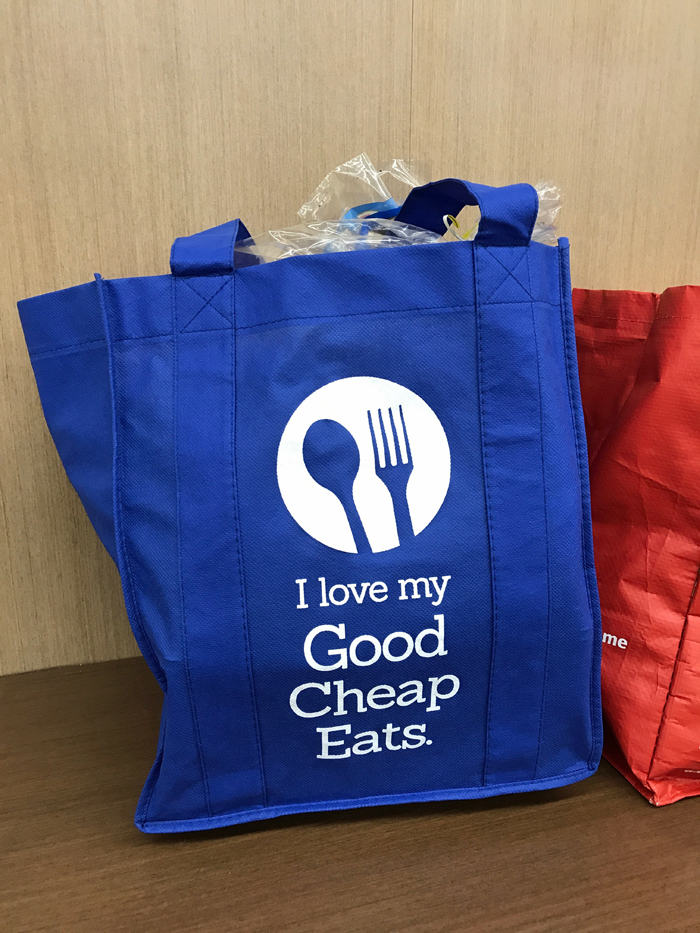 Costco
romaine lettuce $3
Tillamook cheddar $8.99
Tillamook pepper jack $8
Total spent $20
ALDI
eggs $0.54
kerrygold butter $2.85
taco shells $0.99
diced green chiles $0.55
fajita tortillas $1.99
fruit spread $1.99
crushed red pepper flakes $0.99
organic ACV $1.99
salami $5.99
corn tortillas 80-ct $2.29
whipping cream $1.99
cilantro $0.48
mustard $0.59
diced tomatoes $1.69
applesauce $1.49
carrots $0.89
red peppers $0.75 each
iceberg $0.98
cabbage $0.48/lb
large seedless watermelon $2.49
chips $1.99
sour cream $1.29
Gruyere $4.99
sugar cones $1.19
cucumber $0.98 each
Brie $2.99
strawberries $0.89/lb
hamburger buns $0.79
ww hamburger buns $1.29
bs chicken breast $1.89/lb (Yay! It's the regular price!)
milk $2.29
woven wheats $1.69
mini bagels $1.69
plain bagels $1.79
roma tomatoes $0.49/lb
apples $1.28/lb
bananas $0.39/lb
broccoli $1.28
limes $0.10/ea
sparkling water $3.09 with CRV
Total spent $106
Sprouts
cilantro 2/$1
cucumbers $0.79
apples $1.29/lb
green onions 3/$1
Total spent $4
Sprouts
plucots $0.98/lb
yellow and red bell peppers $0.88/ea
zucchini $1.49/lb
apples $0.88/lb
nectarines $0.98/lb
powdered milk $9.49
raisins $3.49
yogurt $3.49
milk $2.19
Total spent $28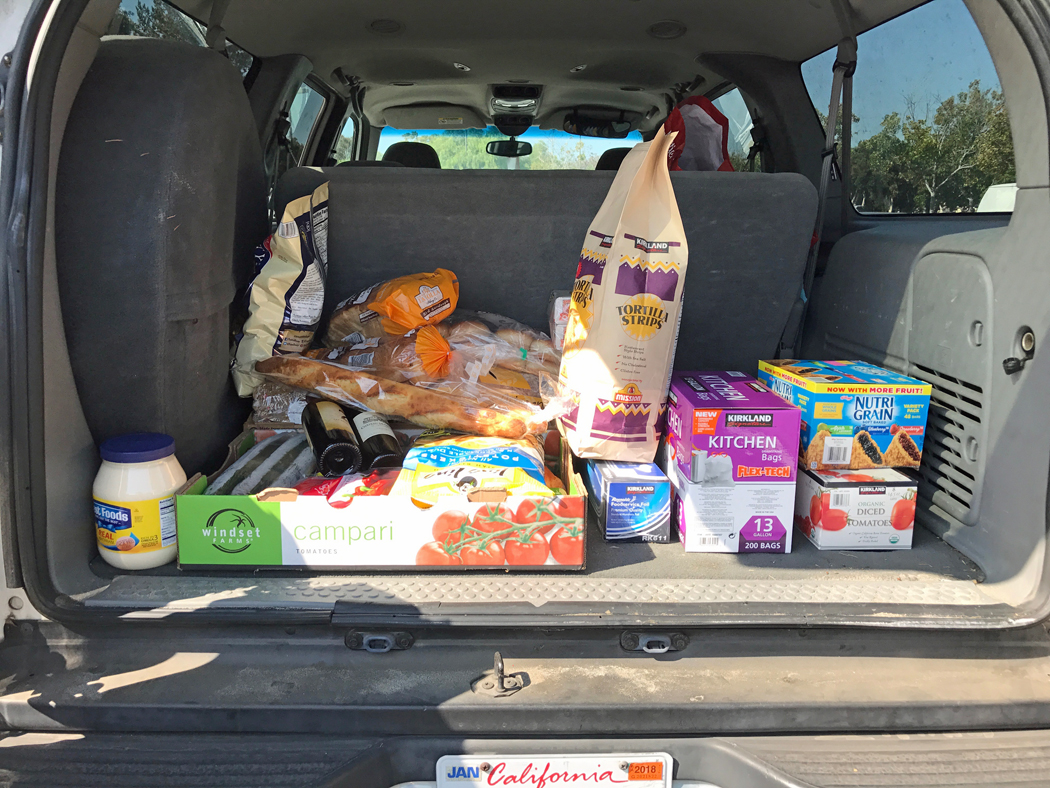 Costco
potstickers $10.69
milk $4.39
ham $11.62
cheddar $8.99
breakfast sausage $13.99
snap peas $4.49
6 bell peppers $5.99
cucumbers $3.29
bagels $10.98
Pirate's Booty $3.49
tortilla chips $3.49
cereal bars $8.79
mayonnaise $6.99
baguette $4.99
bread $3.99
hamburger buns $2.19
diced tomatoes $6.49
spaghetti $9.89
sourdough $3.69
English muffins $6.79
tortillas $3.69
Total spent $142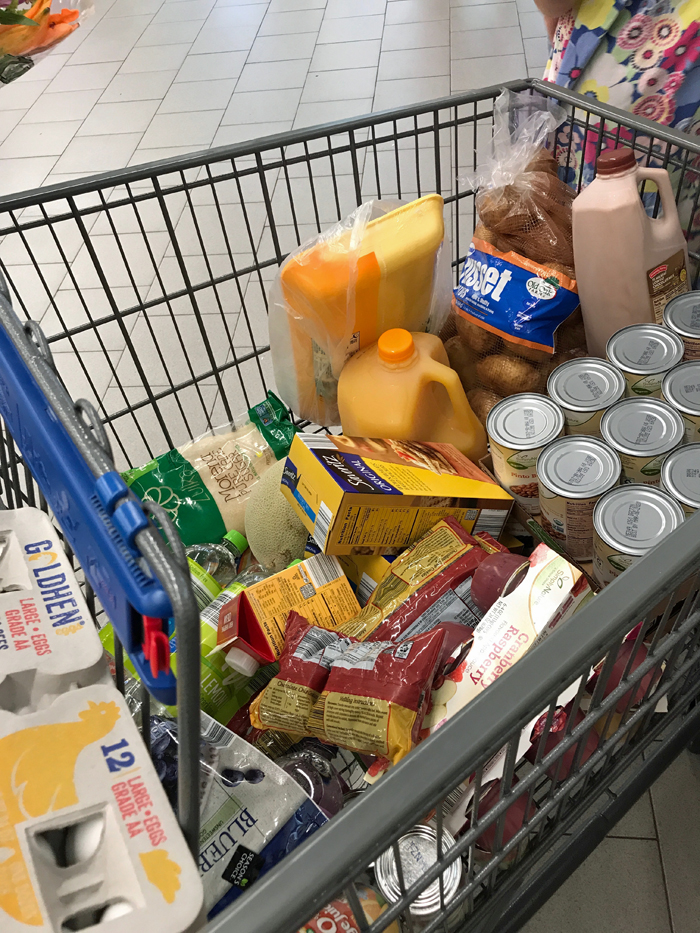 ALDI
black beans $0.89
pinto beans $0.89
tomato sauce $0.29
sparkling water $0.59
applesauce cups $1.49
frozen orange juice $1.19
sugar $1.89
pears $2.89/3#
melon $0.79
hot sauce $1.49 – $1.89
wheat crackers $1.69
chocolate chips $1.79
russet potatoes $2.28/10#
eggs $0.54
frozen blueberries $1.89
grapes $0.79/lb
chicken breast $1.89/lb
whipping cream $1.99
celery $0.88
tomatoes $0.19/lb
sweet potatoes $0.59/lb
orange juice $3.49 (for sick kid)
chocolate milk $1.89 (for too-skinny kid)
carrots $0.89/lb
Total spent $88
Sprouts
ginger root $0.60
apples $0.88/lb
tomatoes $1.49/lb
buttermilk $2.69
Total spent $8
Trader Joe's
cookies $1.99
caramels $4.99
ginger paste $1.99
sesame oil $2.69
soy sauce $2.99
rice vinegar $1.99
pickles $2.99
minced garlic $1.69
cereal $1.99 to $2.49
sunbutter $4.99
milk $2.99
Total spent $34
Sprouts
cilantro $1/2
cabbage $0.69/lb
scallions $1/2
jalapeno peppers 10/$1
lime juice $4.49
buttermilk $2.69
Total spent $11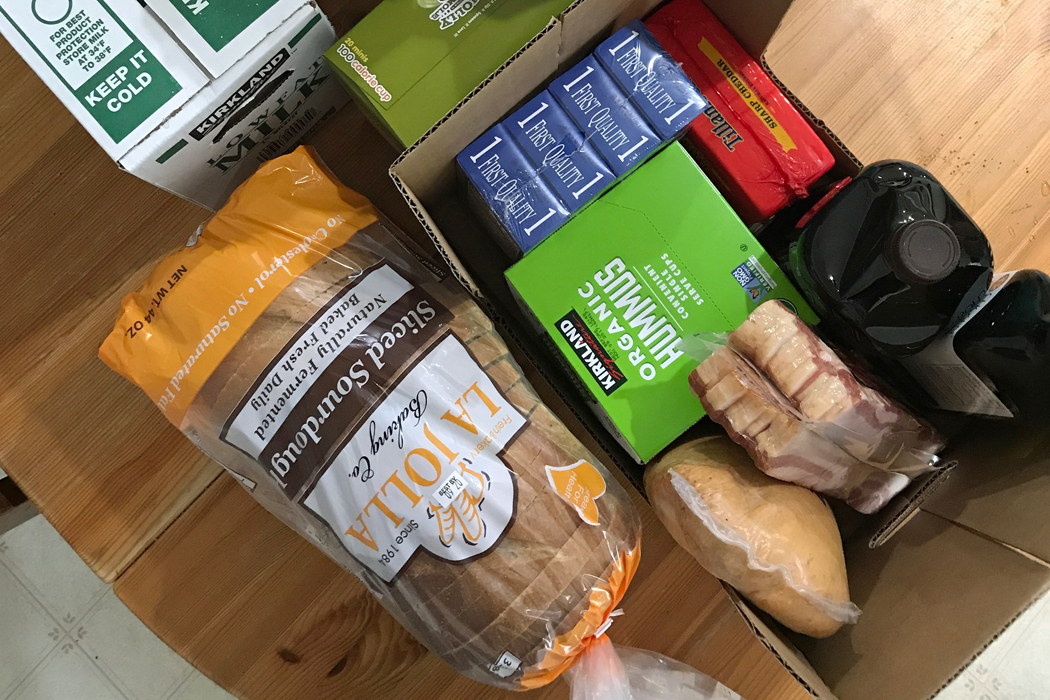 Costco
milk $4.39
butter $11.95
hummus singles $6.49
Tillamook cheddar $8.99
turkey breast $17.84
avocado oil $7.99
olive oil $14.99
guacamole singles $10.39
amazing uncured bacon $19.59
sourdough $3.69
Total spent $107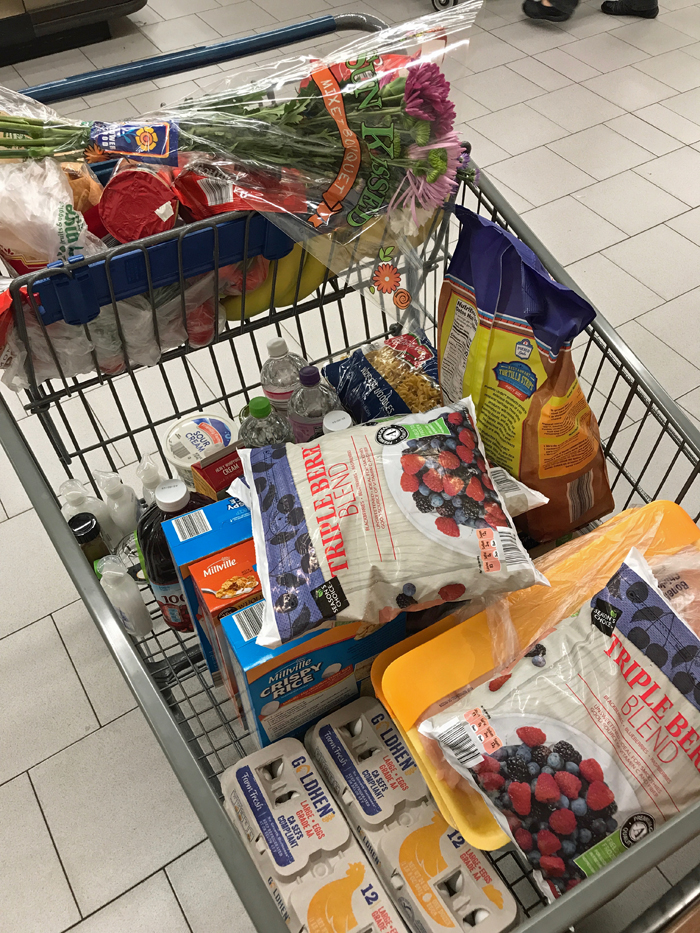 ALDI
bananas $0.44/lb
tomatoes $0.39/lb
bell peppers $0.75/ea
spring mix $3.79
feta $1.99
sour cream $1.29
org cinnamon $1.99
chips $1.99
eggs $0.54
salsa verde $1.99
sparkling water $0.59
cookies $1.99
lasagna noodles $1.49
pretzel crackers $1.69
jalapeno peppers $0.68/lb
wheat crackers $1.69
applesauce cups $1.49
round crackers $1.69
mushrooms $1.95
juice $2.69
cereal $1.39 to $1.99
whipping cream $1.99
egg noodles $1.49
ground turkey $2.49
b/s chicken breast $1.89/lb
sirloin tip roast $3.99/lb
3# bags frozen fruit $6.99
Total spent $136
ALDI
cereal $1.39 to $1.99
crushed tomatoes $0.99
eggs $0.54
canned beans $0.89
tomato paste $0.39
baby spinach $2.49
salsa verde $1.499
shredded cheese $2.99
pepperoni $2.19
apples $2.49/3# bag
jalapenos $0.68/lb
mushrooms $1.25
pears $3.49/3#
cilantro $0.48
broccoli crowns $1.28
cucumber $0.98
fresh pickles $3.79
b/s chicken breast $1.49/lb
milk $2.29
gourmet pasta $1.69
whipping cream $1.99
red onions $0.68/lb
tomatoes $0.49/lb
poblano peppers $1.29/lb
cookies $1.89 to $1.99
bread $1.49
round crackers $1.69
hot dog buns $0.79
chips $1.99
fruit spread $1.99
Total spent $111.00
Amazon
Total spent $9
Total spent in September: $774!!!
January $356
February $1015
March $1336
April $1347
May $390
June $1200
July $1354
August $1405
September
Total spent YTD: $9177
Monthly average $1020
Read those numbers and weep, baby. That has never happened in a non-pantry challenge month. I'm really curious to see how low we can go in October. AND, what I can do with an extra $500!
How's YOUR grocery geeking going?