Want a peek into our grocery cart? Here's how I'm grocery shopping and feeding eight people on the cheap.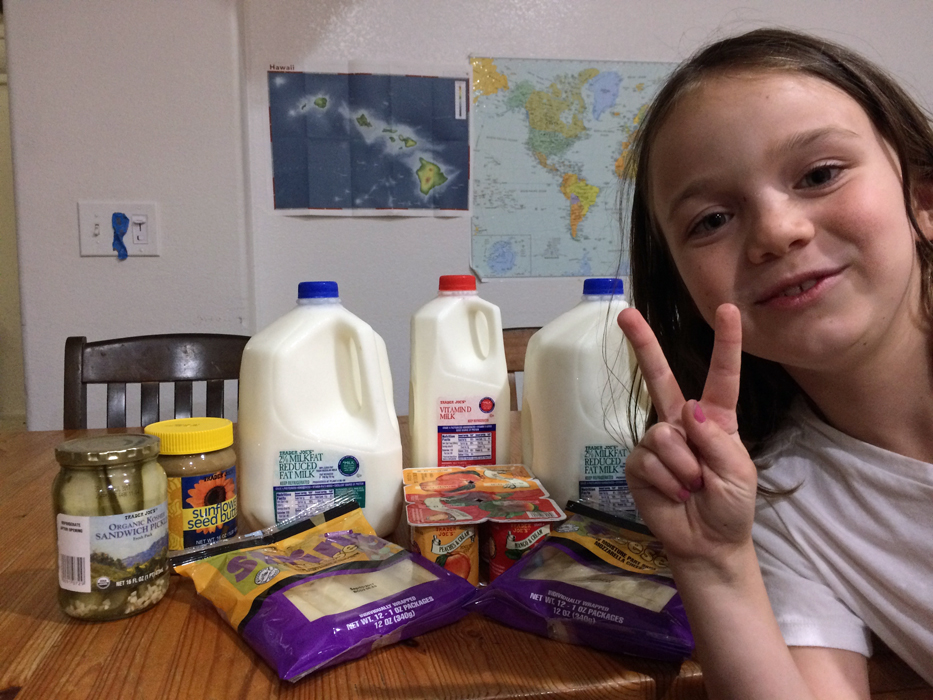 You might be wondering why I'm posting my month's total now and not at the end of the month. Well, that's because I've done my grocery shopping for the month for meals cooked at home. While you're reading this, I'm traipsing around London. 😉 I'm still grocery shopping, but it's of the picnic variety.
My next Grocery Geek post, Lord willing, will be What We Spent for a Month in the UK. I'm hoping that my technology and receipt saving capabilities will provide you with a peek into what it takes to feed a family of 8 on the road in a foreign country.
May was extremely busy for me as I scrambled to meet deadlines, get us all ready to travel, and use up what was in the deep freezer so that we could thaw and unplug it while we were gone. We had a birthday party for one of the boys so we loaded up on junk food and we still bought milk and produce, but I steered away from stocking up on sales, as good as they might have been.
We didn't do too badly, but I wasn't incredibly organized.
The Grocery Geek report
For those of you new here, Grocery Geek is my regular report of how I shopped for groceries, what deals I found, and my running total of how we're sticking to a budget for groceries.
Here's the rundown on my shopping this week. As you read, keep in mind who and how I'm shopping:
My grocery shopping profile
To update you on my grocery geekiness: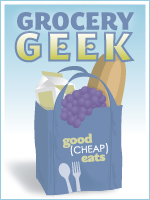 I'm feeding eight people, ages 53, 44, 19, 16, 14, 12, 10, and 8. Five of those people are males. They eat A LOT!
I'm shooting for a budget of $1200, per the USDA food cost reports the last time I added up for people of our demographics. I live in Southern California where produce is cheap, but meat and dairy are not.
I'm trying to feed us mostly unprocessed foods, with a few "healthier" convenience items thrown in and a junk food splurge* here and there.
I work at home and teach five of our kids, so I don't have as much time for fiddling in the kitchen as I would like.
I no longer use coupons on a regular basis, though I do love the coupons that Ralphs offers.
I have at least ten grocery stores within 5.5 miles of my house. It is easy (for better or for worse) to stop at several stores to get the best deals.
We mostly eat at home. My husband and college age son often pack lunch and breakfast to work, but sometime have lunch out. My husband and I enjoy a date once a week. FishPapa takes one child out to "dinner with dad" once a week. We eat out as a family on average once a week.
BEFORE YOU JUDGE ME FOR EXTRAVAGANCE, please read this post.
What we spent in May
Trader Joe's
milk $2.99
yogurt $2.99
string cheese $2.99
whole milk $1.99
sunbutter $4.99
pickles $2.99
Total spent $27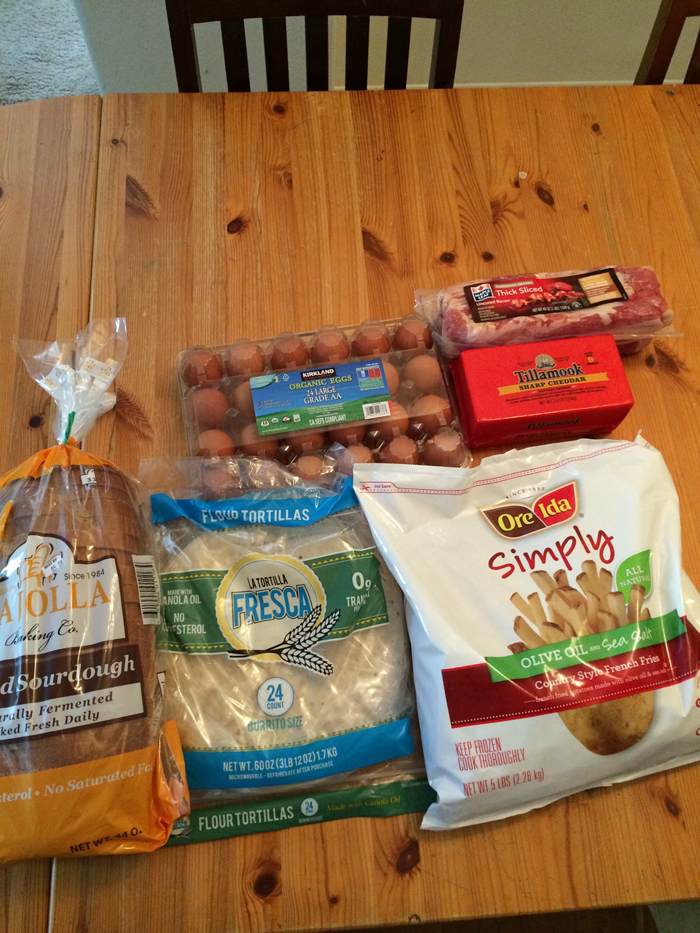 Costco
Tillamook Cheddar $8.99
uncured bacon $15.49
sliced sourdough $3.69
eggs $6.49
tortillas $3.69
frozen French fries $6.59
Total spent $45
Sprouts
strawberries $1.25
russet potatoes 5# $2.49
cilantro $0.50
grape tomatoes $0.98
organic apples $0.98/lb
limes 6/$1
roma tomatoes $0.98/lb
raspberry fruit spread $3
Total spent $17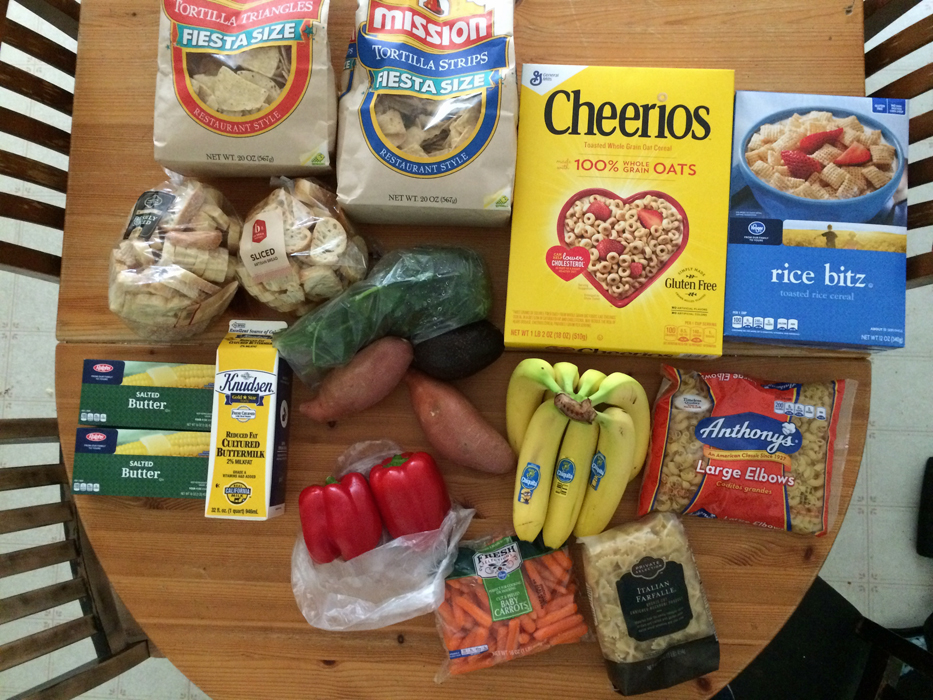 Ralphs
tortilla chips $1.27 to $1.77 with sales and coupons
pasta $1.99
buttermilk $2.99
butter $2.99/lb
rice cereal $2.49
macaroni $1.29
Cheerios FREE after coupon
parsley $0.79
sweet potatoes $1.88
red bell pepper $1.49
baby carrots $1.19 after coupon
bananas $0.69/lb
avocado $2.99
baguette $1.49
Total spent $32
Costco
sourdough bread $3.69
deli roast beef $8.81
rye bread $4.79
eggs $6.49
butter $9.99
maple syrup $10.99
Total spent $54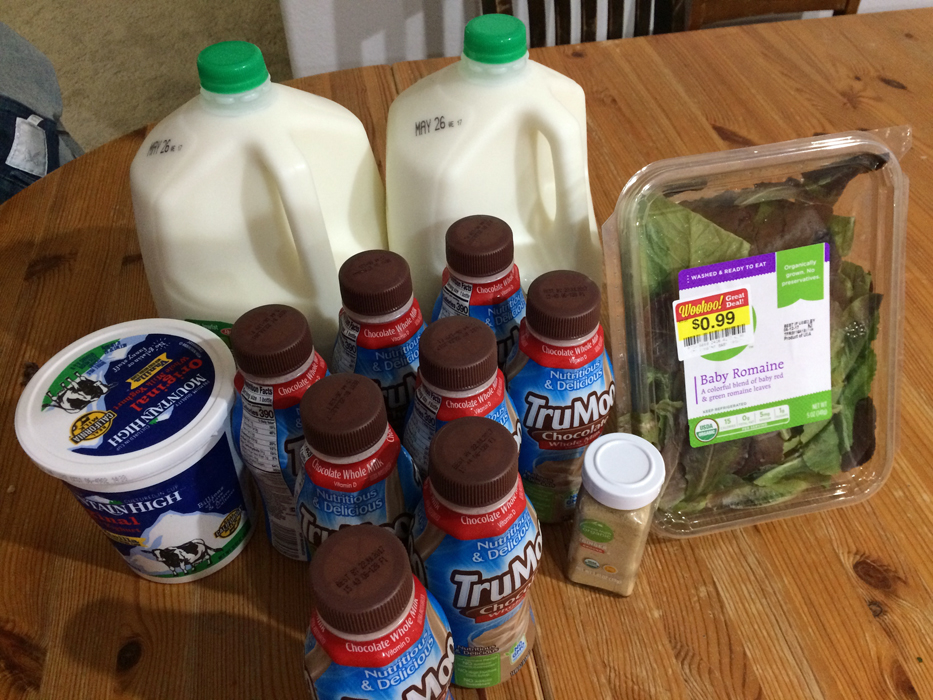 Ralphs
milk $2.49
chocolate milk $1.50
yogurt $3.19
ginger $4.99
lettuce $0.49 (on clearance with coupons)
Total spent $25
Ralphs
potatoes $3.99/10#
organic broccoli $1.29 on clearance
Total spent $7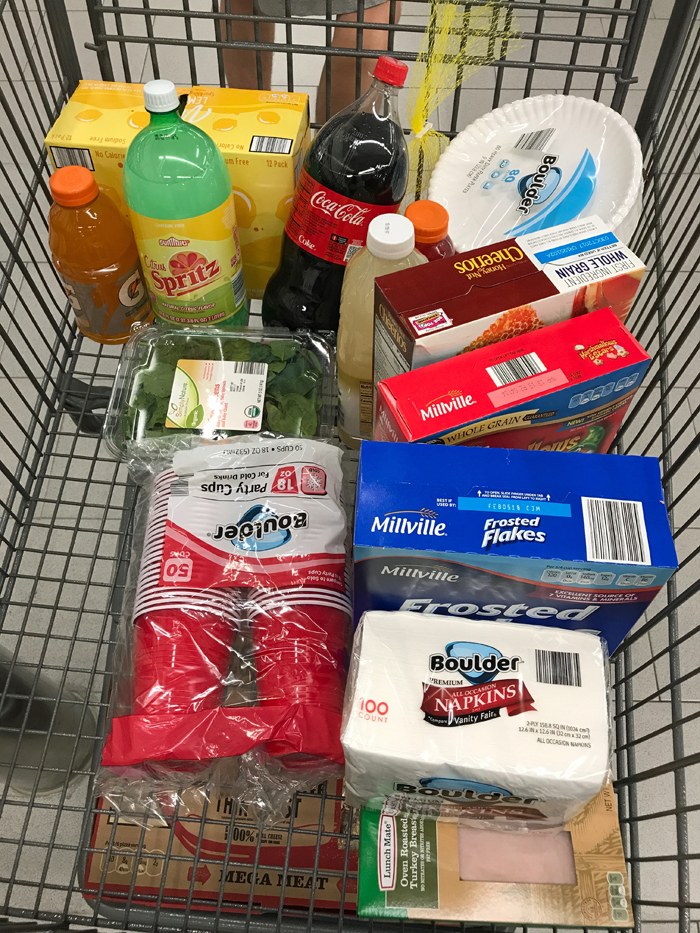 ALDI
(This was the bday shopping trip.)
junk cereal $1.49 to $3.49
chips $1.09 to $1.49
deli turkey $3.29
lemonade $2.59
mixed greens $2.29
sparkling water in cans $3.09
gatorade $1.09
grapefruit soda $0.85
coke $1.66
hummus $2.19
bananas $0.39/lb
lemons $2.89
take and bake pizzas $5.99 to $6.49
Total spent $49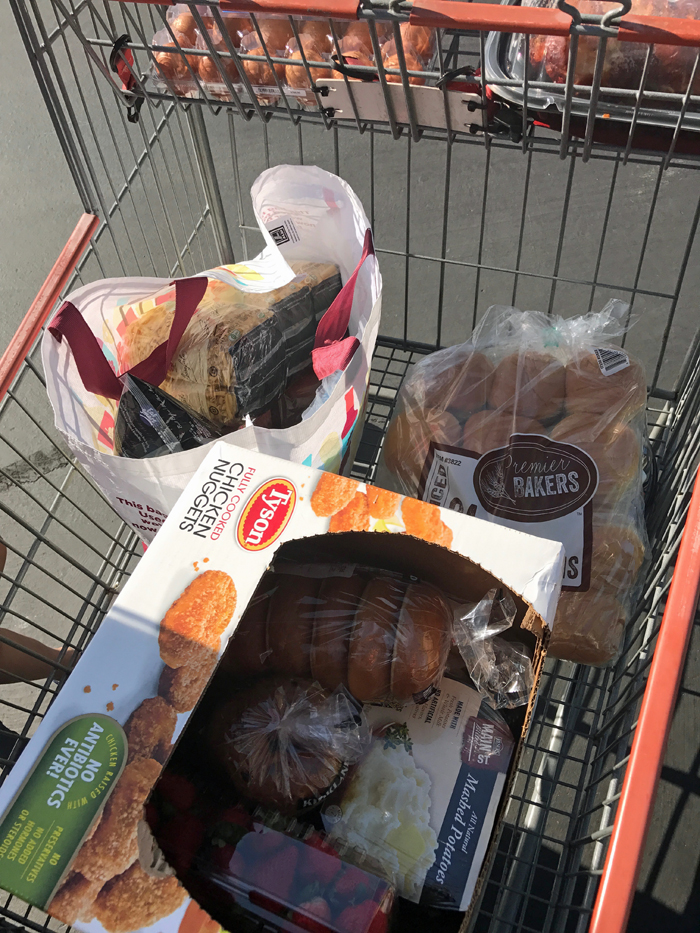 Costco
bagels $5.49
organic ground beef $4.99/lb
kale salad $4.79
burger buns $2.19
tortillas $2.99
tri-tip roast $6.99 (

Mother's Day

)
cheesecake $12.99 (Mother's Day)
organic strawberries $2.00/lb
organic pasta $8.49
mini naan $4.99
mashed potatoes $6.49 (

Mother's Day)

Tillamook cheddar $8.99
hot dogs $8.99
organic eggs $6.49
rotisserie chicken $4.99
Total spent $134
Total spent in May – $390
January $356
February $1015
March $1336
April $1347
May $390
Total spent in 2017 – $4444
Monthly average in 2017 – $888.80
Obviously, this month's spending was out of the norm. Don't worry. I'm sure we'll be spending that $800 pretty easily in England.