Want a peek into our grocery cart? Here's how I'm grocery shopping and feeding eight people on the cheap: the Grocery Geek report for February.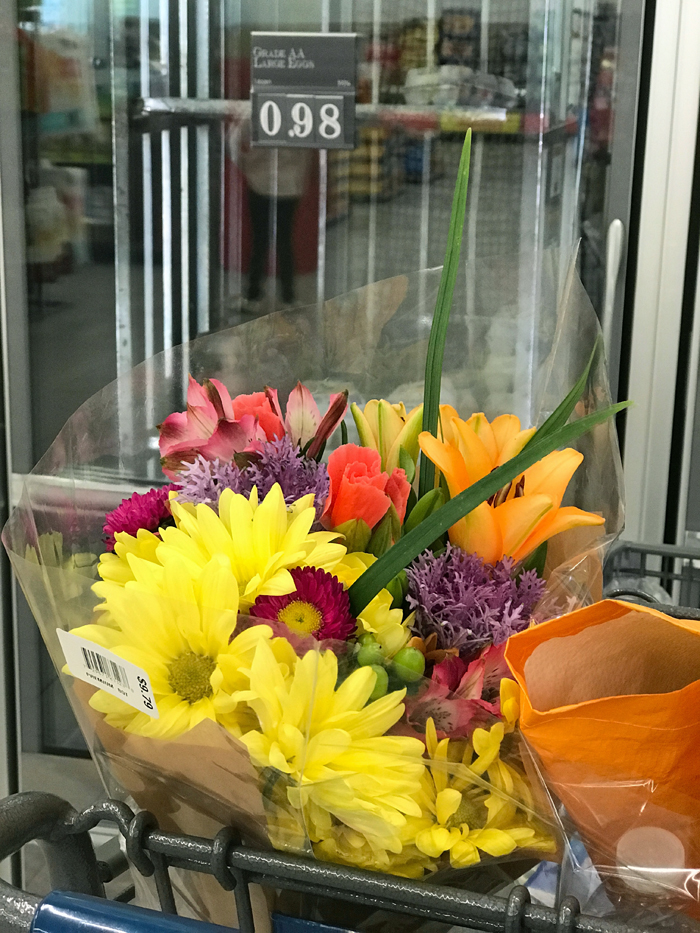 Hard to believe the year is 1/6 over, isn't it? I don't know about you, but the last four weeks have FLOWN by. Didn't we just finish the Pantry Challenge?!
Please press the pause button. Thank you.
In the Good Cheap Eats kitchen, my people continue to arrive hungry and ready to eat. I was in a great groove in January, but illness and a lack of mojo threw me off this month. I fell off my Buttermilk-culturing and bread-baking groove, but I'm ready to get back in the swing of things.
Thankfully, despite my lack of kitchen chutzpah, we did okay in the grocery shopping department, coming in UNDER BUDGET. And a lower-than-last-year budget at that!
Things I did this month that saved me more:
Shopped Ralphs on Thursday. The different store departments often mark things down on Thursdays. I tend to find some great deals this way. Friday mornings garnered me some good deals as well.
Checked the app. Before I shopped, I checked the Ralphs app and ad. I found a bunch of coupons that applied to sale items or manager specials.
Read the receipt! I checked the receipt before I left the store each time and found that coupons didn't come off. This resulted in $3 back in my pocket the first time and $5 another time!
Created future meal plans after each purchase. Coming off the heels of the Pantry Challenge, I made a list of meals I could make with the good deals I found so that I would be sure to include those in my meal planning throughout the month.
Planned more meatless meals. I realized that with my people eating at least two pounds of meat at a meal at a target price of $3.00/lb, that we could easily save at least $70 a month doing more meatless meals.
Got a rain check for the $2.99/lb chuck roast. This is pretty much the best possible price in these parts. Sprouts didn't have any when I went, so I got a rain check. Since I was close to budget, I was honestly pleased they didn't have any. I don't need it yet, but that's a good price to buy it at. I can redeem it next month and stock up.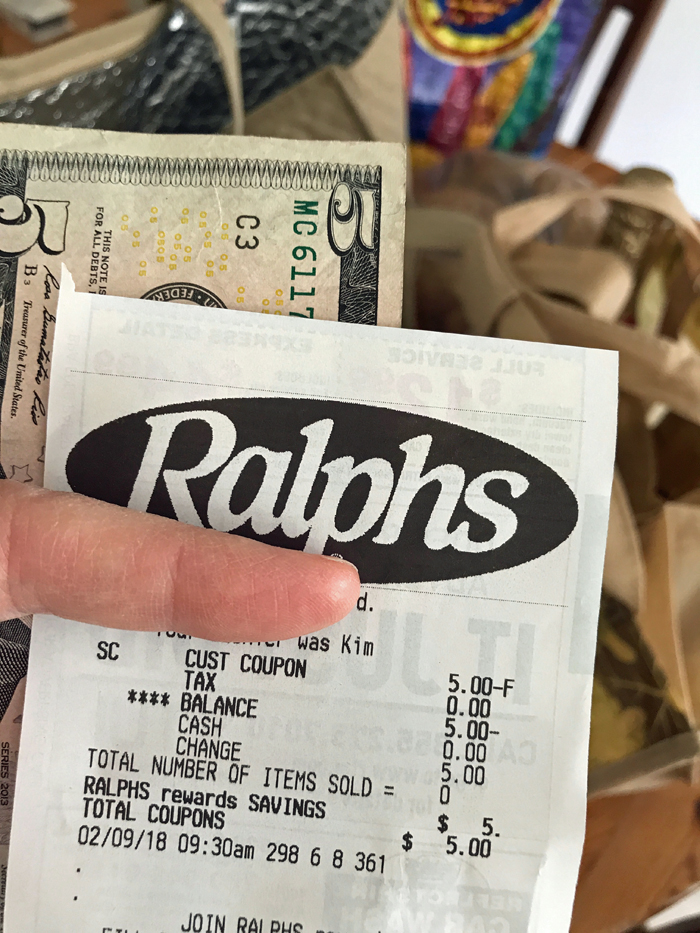 The Grocery Geek report
For those of you new here, Grocery Geek is my regular report of how I shopped for groceries, what deals I found, and my running total of how we're sticking to a budget for groceries.
Here's the rundown on my shopping this week. As you read, keep in mind who and how I'm shopping:
My grocery shopping profile
To update you on my grocery geekiness: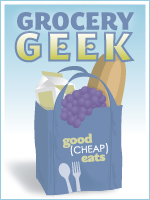 I'm feeding

 

eight people, ages 55, 45, 20, 17, 15, 13, 11, and 9. Five of those people are males. They eat A LOT!
I'm shooting for a budget of

 

$1100 this year, trying to beat what the feds think it will cost. Per the

 

USDA food cost reports it should cost our family $1336.20 to eat all meals at home under the "thrifty plan" for people of our demographics.
We live in Southern California where produce is cheap, but meat and dairy are not.
I'm trying to feed us

 

mostly unprocessed foods, with a few "healthier" convenience items thrown in and

 

a junk food splurge* here and there.
I

 

work at home and teach five of our kids, so I don't have as much time for fiddling in the kitchen as I would like.
I

 

no longer use coupons on a regular basis, though I do love

 

the coupons that Ralphs offers.
I have at least

 

ten grocery stores within 5.5 miles of my house. It is easy (for better or for worse) to stop at several stores to get the best deals.
We

 

mostly eat at home. My husband and college age son often pack lunch and breakfast to work, but sometime have lunch out. My husband and I enjoy a date once a week. FishPapa takes one child out to "dinner with dad" once a week. We eat out as a family on average once a week.
BEFORE YOU JUDGE ME FOR EXTRAVAGANCE,

 

please read this post.
What we spent in February:
Ralphs
gallon whole milk to culture buttermilk $2.99
20 oz. tortilla chips $1.77 when you buy 4
rice vinegar $2.29 after coupon
pasta $0.49 when you buy 6 (I bought 18!)
organic mushrooms $0.99 mgr's special
2 # bag organic apples $2.24 after sale and coupon
avocado $0.50
grape tomatoes $2.49 after coupon
protein bar FREE after coupon
organic grass fed beef $3.49/lb after mgr's special and coupon
ground chicken $1.99/lb mgr's special
ground turkey $2.99/lb after sale and coupon
clearance bread $0.50/loaf
minus coupon: $5 off $75 purchase (this goes before all other coupons)
Total spent: $54
Vitacost
I don't order from Vitacost often, but I wanted more bread flour and they had the best price. I bought some household items and a few groceries to get the free shipping.
quinoa flakes $7.59
Real salt $7.49
5# bag Bob's Red Mill bread flour $4.69
instant coconut milk powder $2.97
BRM gf brownie mix FREE with purchase
Total spent: $23
Costco
boneless, skinless chicken breast $2.99/lb
2 gallons milk $4.29
6 qts. organic chicken broth $9.99
2-pack dill pickles $6.89
coconut milk $8.99
uncured bacon $13.89
chicken sausage $10.99
turkey breast $3.99/lb
4-pack hot dogs $10.99
salami $13.89
Italian sausage $13.99
ham $2.49/lb
cheddar $8.99
sourdough $3.89
chicken sausage $13.89
brats $8.99
shredded mozzarella $10.99
spring mix $3.79
frozen orange chicken $13.99
tortillas $3.69
organic red peppers $6.99
frozen potstickers $10.89
frozen berries $9.49
frozen shrimp $13.99
butter $10.59
active yeast $4.39
greek yogurt $5.49
Chobani $4.69
almond butter $6.99
canned tuna $12.99
mayonnaise $5.99
Total spent $336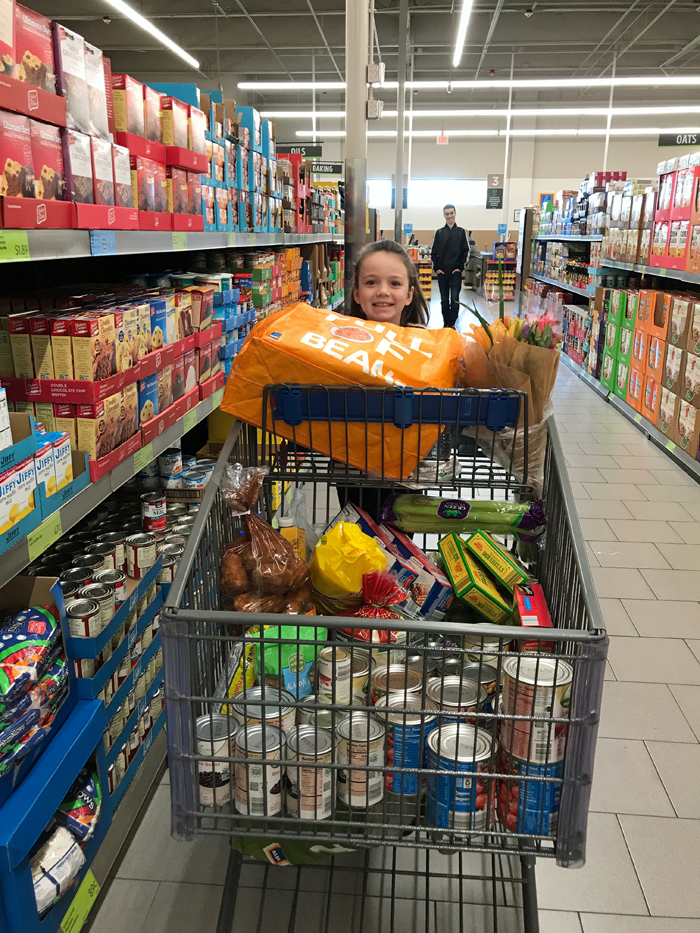 ALDI
frozen green beans $1.39
eggs $0.98
pepperoni $2.19
fancy cheeses $2.99 to $3.45
organic canned beans $0.89
organic diced tomatoes $1.65
organic tomato paste $0.69
organic oregano $1.99
crushed tomatoes $0.99
parsley $0.99
tostada shells $1.39
whole almonds $5.19
sour cream $1.29
dry black beans $2.69
10# russet potatoes $2.39
80 corn tortillas $2.19
garbanzo beans $0.65
tomato sauce $0.29
wheat crackers $1.69
celery $0.49
taco shells $0.29
broccoli $0.89
yellow peppers $0.98
green peppers $0.48
lasagna noodles $1.49
woven wheat crackers $1.69
roma tomatoes $0.49
3# bag apples $2.94
cilantro $0.48
mustard $0.75
green onions $0.99
cauliflower $2.39
organic ketchup $1.79
bottled water $3.49 after CRV
chicken breasts $1.89/lb
sparkling water $0.69 after CRV
Total spent: $111
Sprouts
garlic 3/$1
blueberries $1.25
jalapeños $0.10 each
oranges $0.88/lb
bananas $0.64/lb
Total spent: $9
ALDI
milk $2.30
fresh ginger $1.98/lb
cottage cheese $1.99
eggs $0.98
sparkling water $0.69 after CRV
Total spent: $30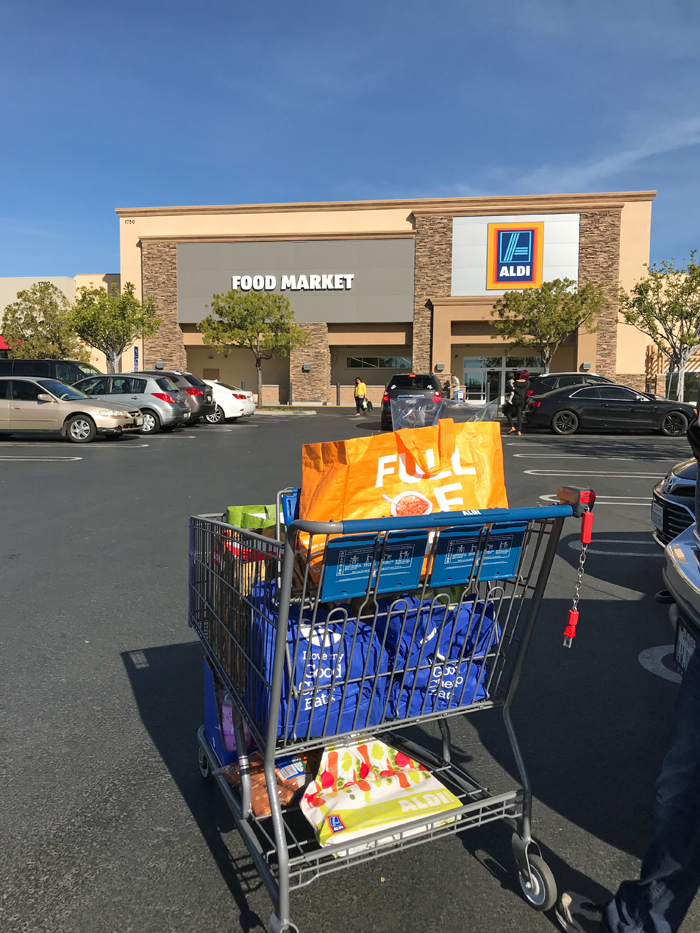 Trader Joe's
chocolate $1.49 to 1.79
sunbather $4.99
lemons $1.99
cranberries $1.49
raisins $2.99
sunflower seeds $1.99
pumpkin seeds $6.99
Total spent: $24
Ralphs
sports water FREE after coupon plus CRV
sparkling water 8-pack FREE after coupon plus CRV
cream cheese $1.29 mgr's special
whipping cream $5.49
spinach $1.99 mgr's special
organic chives $0.79 mgr's special
mushrooms $2.29 mgr's special
5 # bag potatoes $2.99
bagged salad $0.99 mgr's special
blueberries $1.25
English cucumbers $1.25
sparkling juice $0.99 mgr's special plus CRV
b/s chicken breast $1.39/lb
minus $5 off $15 produce purchase
minus $5 off $15 fresh meat purchase
Total spent: $37
Ralphs
butter $2.49/lb with digital coupon
pasta $1.00 each
ziti $1.99
grapeseed oil $6.99
pickles $5.49
Larabars $0.49 mgr's special
Total spent $32
Costco
mozzarella $10.99
raspberries $5.99
strawberries $4.99
pesto $7.89
avocado oil $9.69
sourdough bread $3.69
Tillamook cheddar $8.99
heavy cream $9.59
Total spent $71
Trader Joe's
ice cream $2.99
Ak-mak $1.99
cheesecake $6.99
kefir $2.99
baby lettuce $1.99
salsa verde $2.99
eggs $1.99
Total spent $26
Sprouts
asparagus $1.48
cilantro $0.50
garlic 3/$1
avocados $0.69
organic apples $1.28/lb
leeks $2.49/lb
mango $1.29
roma tomatoes $0.98/lb
bananas $0.64/lb
gold potatoes $0.99/lb
dry black beans $1.49
black olives $1.99
pesto $4.99
Total spent $24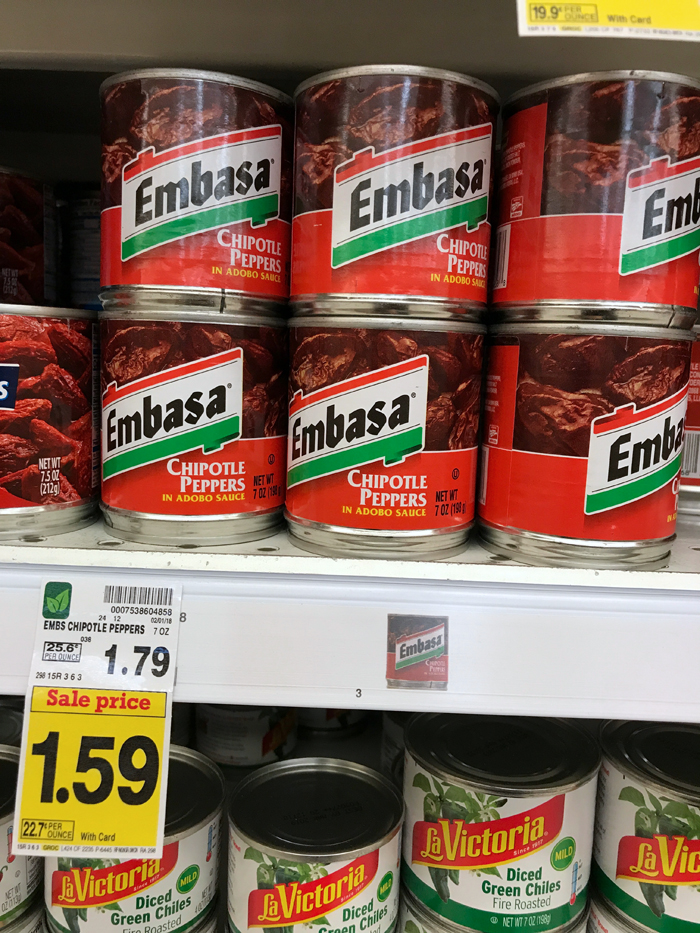 Ralphs
chipotle peppers $1.50
bleu cheese $3.99
pasta $0.50 with digital coupon
asparagus $0.99/lb
green onions $0.99
bananas $0.59/lb
jalapeños $0.99/lb
pork shoulder $1.99/lb
shrimp $5.77/lb
bread on clearance $0.99
minus $2 off order
Total spent: $50
Sprouts
navel oranges 3#/$1
various teas $3.29 to $5.99
Total spent $17
ALDI
cottage cheese $1.99
shredded potatoes $1.65
eggs $0.98/dozen
milk $2.29 to $2.65
sour cream $1.29
frozen oj $1.19
deli meats $2.99
roma tomatoes $0.95/lb
red bell peppers $0.79
beans $0.69
cheese $3.49
diced green chiles $0.59
organic diced tomatoes $1.65
Brie $2.99
feta cheese $1.99
red onion $0.68/lb
iceberg $0.79
green peppers $0.48
organic sandwich bread $3.99
organic baby spinach $2.49
almonds and cashews $5.19
dry beans $1.99 to $2.69
apples 3# bag $2.94
white onions bag $1.54
yellow onions bag $1.38
mushrooms $1.97
pepperoni $2.19
chocolate chips $1.79
Total spent $100
Ralphs
ginormous burrito tortillas* $3.69 to $4.29
Total spent $8
*cool, just like chipotle, but we decided they weren't worth the extra expense on a regular basis. Costco is cheaper.
Sprouts
mushrooms $3.49
navel oranges 3#/$1
zucchini $0.98/lb
Total spent $7

ALDI
eggs $0.94/dozen
milk $2.30
pork butt roast $1.49/lb
tilapia $4.99/2#
sourdough bread $2.89
monterey jack cheese $11.99
onions $0.99/3#
10# bag long grain rice $3.99
frozen shredded hash browns $1.65
salad kit $2.49
broccoli crowns $1.28
flour tortillas $1.59
shredded cheese $2.59
3# bag apples $2.94
organic oregano $1.99
Brie round $2.99
pineapple chunks $0.95
cuties $1.99
havarti cheese $2.99
green tea $0.99
chocolate bars $1.49
carrots $0.79/2#
wheat crackers $1.69
cookies $1.39
Total spent $87
Sprouts
strawberries $1.50/#
mushrooms $3.49/#
cucumbers 3/$1
grape tomatoes $1.50
5# bag organic russet potatoes $2.99
red bell peppers $0.88 ea
bananas $0.64/#
Total spent $18
Ralphs
clearance noodles $0.79
clearance yogurts $0.69 to $0.99
honey $2.99
organic applesauce $2.50
organic apple juice $2.50
clearance chips $1.49
saltines $1.99
Total spent $20
Total spent in February: $1084
Spent in 2018:
January: $490
February: $1084
Total spent YTD: $1574
That's an average of $788/month!
Our lean January plus coming in under budget in February has set us up with a nice cushion for the year. I'm hoping that we can continue to squeak by at this $1100/month, despite the federal estimate being more than $200 higher.
As I look back at the month's purchases, I know I was disappointed in that bargain chicken from Ralphs. It was tough every time we cooked it, even when we marinated it. I've still got one flat of it left, so tell me your secrets to making it more tender!
Avocados have also been a poor purchase this month. No matter where I buy them, they're just not worth it. Which is very disappointing since we love avocados.
Other than that, I'm pretty pleased with my shopping this month. I've got some items in reserve, like the ground chicken I bought on clearance and froze, a bag of shrimp I bought on sale, and one pork loins left from a December/November sale. Oh and the tough chicken. Humph.
How is YOUR grocery geeking going?