Want a peek into our grocery cart? Here's how I'm grocery shopping and feeding eight people on the cheap.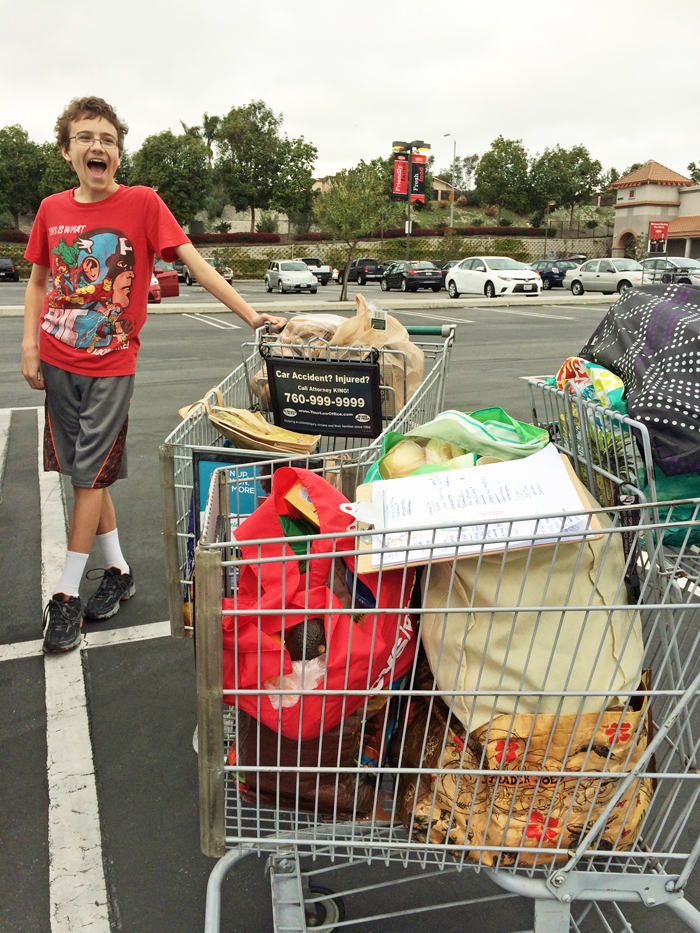 old picture, cute kid
Hey hey hey! I'm typing this up on THE FIRST DAY OF THE MONTH. That rarely happens around here, but I had a pile of receipts on my desk and I didn't want to have to find them again. Ha! So you get a timely update.
As I mentioned a couple weeks ago, March and April were full of illnesses and food photography and, of course, Easter. I spent more money than I would have if life had fully obeyed me.
Instead of doing a pantry challenge in July like I normally do, I'm going to be doing one in May. We will be gone most of June and there's no reason to leave a houseful of food. So we're going to be eating down our food storage and, hopefully, unplugging our deep freeze.
I apologize again for the dearth of photos. It just wasn't in the cards.
The Grocery Geek report
For those of you new here, Grocery Geek is my regular report of how I shopped for groceries, what deals I found, and my running total of how we're sticking to a budget for groceries.
Here's the rundown on my shopping this week. As you read, keep in mind who and how I'm shopping:
My grocery shopping profile
To update you on my grocery geekiness: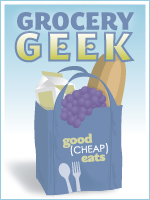 I'm feeding eight people, ages 53, 44, 19, 16, 14, 12, 10, and 8. Five of those people are males. They eat A LOT!
I'm shooting for a budget of $1200, per the USDA food cost reports the last time I added up for people of our demographics. I live in Southern California where produce is cheap, but meat and dairy are not.
I'm trying to feed us mostly unprocessed foods, with a few "healthier" convenience items thrown in and a junk food splurge* here and there.
I work at home and teach five of our kids, so I don't have as much time for fiddling in the kitchen as I would like.
I no longer use coupons on a regular basis, though I do love the coupons that Ralphs offers.
I have at least ten grocery stores within 5.5 miles of my house. It is easy (for better or for worse) to stop at several stores to get the best deals.
We mostly eat at home. My husband and college age son often pack lunch and breakfast to work, but sometime have lunch out. My husband and I enjoy a date once a week. FishPapa takes one child out to "dinner with dad" once a week. We eat out as a family on average once a week.
BEFORE YOU JUDGE ME FOR EXTRAVAGANCE, please read this post.
What we spent in April
Costco
refried beans $4.49
pineapple juice $5.29
rotisserie chickens $4.99 each
triscuit 4-pack $6.29
milk 2-gallons $4.79
eggs 2-dozen $6.49
6-pack red bell peppers $5.99
avocado oil $9.49
almond butter $7.89
dozen bagels $5.49
sockeye salmon $28.99
sliced cheddar $9.69
hummus singles $6.49
romaine 6-pacl $2.99
XL avocado 5-pack $7.99
sliced sourdough 2-pound $3.69
chicken tenders $15.99
whole wheat bread 2-loaves $4.59
tilapia $13.99
bread $7.99
mayonnaise $6.99
pork shoulder $28.30 ($1.99/lb)
brisket $43.33 ($4.29/lb)
pesto $7.89
fruit leathers $11.99
deli ham $8.98
organic ground beef $4.99/lb
deli turkey breast $15,64
deli roast beef $9.30
thomas' muffins $6.79
craisins $6.69
Total spent $374
Ralphs
I would not normally pay that for juice, but we were sick.
juice $5.49
jalapenos $0.99/lb
tomatoes $0.88/lb
cilantro $0.79
mango $0.88
red onion $0.88/lb
salad kit $3.49
black olives $1.29
Total spent $14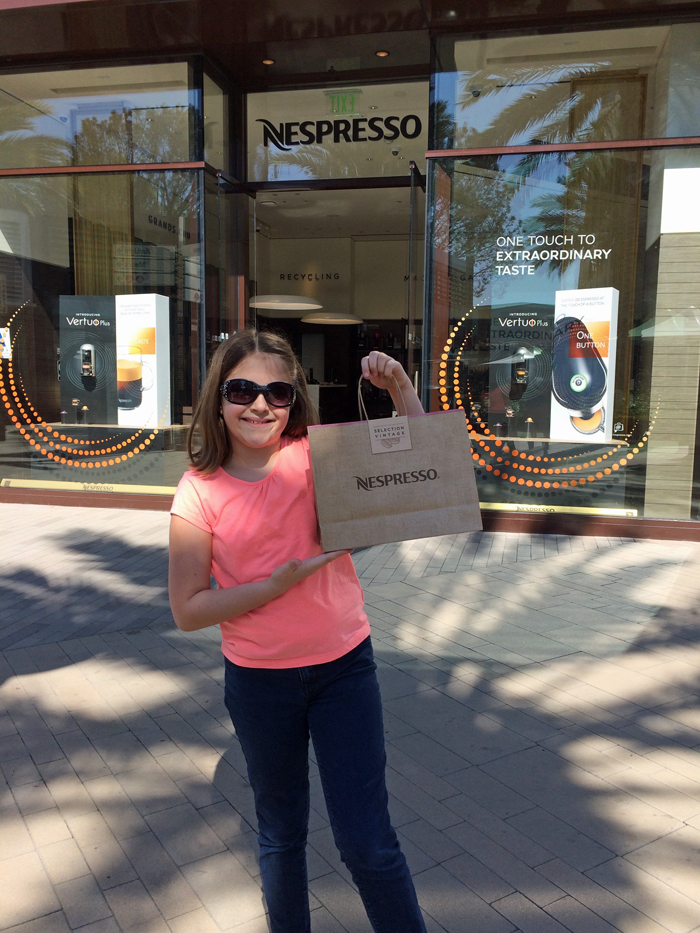 Nespresso store
(We've given up coffee for espresso, but it's not costing us more! And yes, we're recycling the pods. I did forget to add that to March's Grocery Geek, though. Oops!)
sleeves of 10 espresso pods $7.50
Total spent $23
Costco
Yes, we could have made most of these things, but I was really sick and they were to take to a potluck. Figured it was better not to share cooties.
black olives $9.59
caesar salad kits – for a party $3.29
dinner rolls $4.49
izze juice $11.69
Total spent $34
Ralphs
(Until we get some meat on a certain kids' bones, I will be buying full fat chocolate milk. Ahem. And this was obviously a trip when I would have paid less at Costco, but I needed to just get stuff and go home.)
chocolate milk $1.69
frozen vegetables $1
tortellini $7.79
cream cheese $2.49
yellow squash $1.84
green pepper $0.99
mushrooms $4.49
apples $7.57
grapes $2.57
heavy cream $4.79
beef broth $4.49
Italian sausage $5.49
croissants $5.99
Total spent $53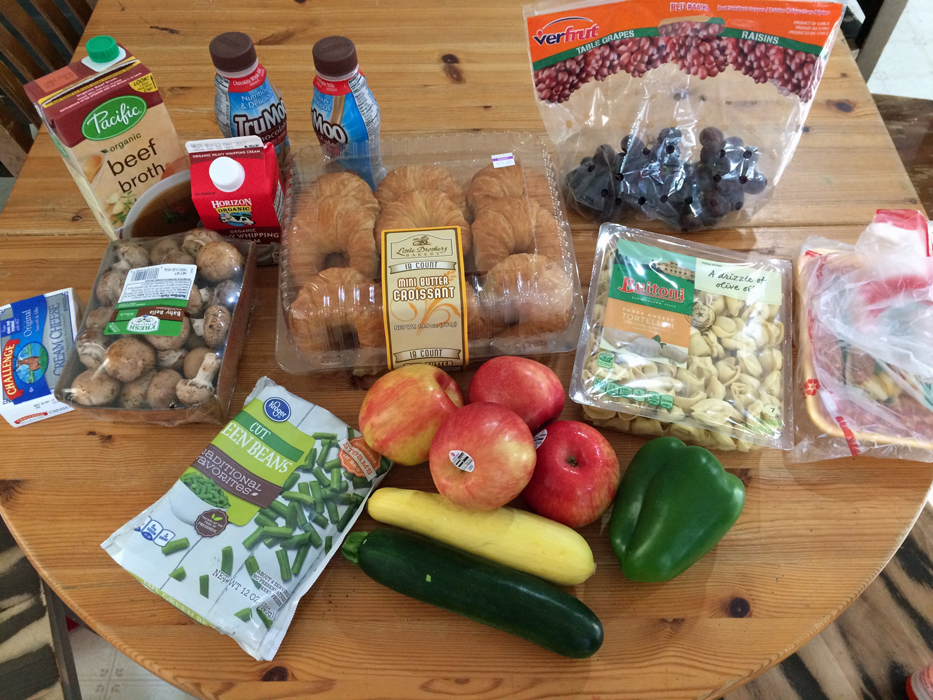 Ralphs
cream cheese $2.00
jack cheese $5.29
sour cream $0.79 (after coupons and sales)
sugar $2.99
chocolate milk $1.69
salsa $2.00
milk $2.49
orange juice $3.99
brown sugar $2.39
bay leaves $2.62
pasta $1.79
cereal $1.69
flour $2.50
cooking wine $3.19
vinegar $3.79
pepperoncini $2.49
olives $4.49
eggs $2.99
cheese $5.79
graham crackers $1.99
basil $3.19
lemons $1.38
oranges $0.97
coleslaw $1.59
chives $1.29
cilantro $0.79
parsley $1.49
spinach $3.49
onions $3.50
poblano peppers $0.93
tomatoes $1.67
carrots $1.29
potato $0.99
garlic $1.50
jalapeno $1.88
yogurt $1.79
organic beans $1.00
noosa $2.00
chicken breast $8.26
whole chickens $8.50
Total spent $142
Costco
milk $4.49
olive oil $14.99
spring mix $3.79
Tillamook cheddar $8.99
avocado oil $9.49
asiago cheese $7.62
tortillas $3.69
dozen bagels $5.49
sourdough $3.69
avocados $7.99
Total spent $80
Ralphs
chocolate milk $1.69
tortilla chips $1.77
bananas $0.69/lb
raspberries $3.99
bluberries $3.49
yogurt $0.69 to $1.29
Total spent $25
Costco
celery sticks $2.99
red potatoes $5.79
heavy cream $9.89
romaine 6-pack $2.99
Total spent $22
Costco
(for Easter weekend with family)
carrots $4.79
cucumbers $3.99
marinated tri-tip that wasn't worth it $20.62
kale salad $4.79
organic ground beef $4.99/lb
brats $8.49
noosa yogurt $8.79
dinner rolls $4.49
doritos $4.99
hot dogs $10.99
hot dog buns $2.19
hamburger buns $2.19
Total spent $94
Walgreens
Total spent $5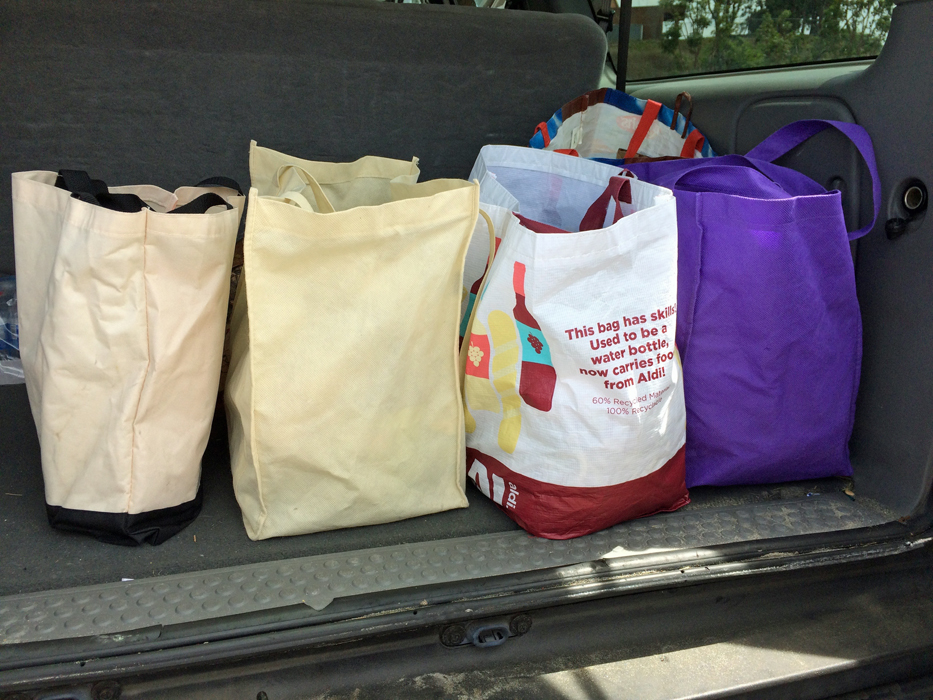 Trader Joe's
almonds $5.99
pasta $1.99
spaghetti $1.49
cereal $2.79
ground beef $3.99
kefir $2.99
yogurt $2.99
cherries $2.49
sparkling water $1.09
milk $1.99
sunflower seed butter $4.99
ketchup $1.99
canned beans $0.79
string cheese $2.99
pumpkin seeds $6.99
blue cheese $2.73
feta cheese $2.99
jalapeno $1.49
hatch valley salsa $2.79
cilantro $0.99
brown mushrooms $1.79
kale $2.49
romas $1.16
asparagus $2.49
green onions $0.99
baby spinach $1.99
bell peppers $3.29
basil $3.49
Total spent $100
Ralphs
chicken breast $10.26
canned beans $0.79 for the ginormous cans
deli ham $4.99
salami $6.24
deli beef $12.11
herbed cheese $3.99
sourdough bread $1.49
baguette $1.49
Total $50
Costco
milk $4.49
pineapple juice $5.29
2-dozen eggs $6.49
mushrooms $5.49
rotisserie chickens $4.99
avocado oil $7.99
bagels $5.49
6-pack bell peppers $5.99
deli roast beef $9.09
avocados $7.99
hot dog buns $2.19
sourdough bread $3.69
noosa yogurt $8.79
mahi mahi $24.89
hamburger buns $2.19
organic ground beef $4.99/lb
fage greek yogurt $6.39
butter $9.99
Total spent $182
Trader Joe's
shrimp $9.99
peppers $1.99
broccoli $1.49
blueberries $2.49
kefir $2.99
raspberries $2.79
buttermilk $1.99
green beans $1.99
vinegar $1.99
vegetable brpth $1.99
beans $0.79 to $0.99
pineapple tidbits $1.99
lemons $1.69
mushrooms $1.79
onions $1.18
cruciferous blend $1.99
sausage $3.99
ground turkey $5.47
cashews $7.99
whipping cream $1.29
dill $1.79
romas $0.87
cereal $1.99
basil plant $3.99
carrots $0.99
cornichons $2.69
pickles $2.99
peppers $2.49
leeks $2.99
grape tomatoes $2.49
apples $4.99
water $8.76/case
Total spent $117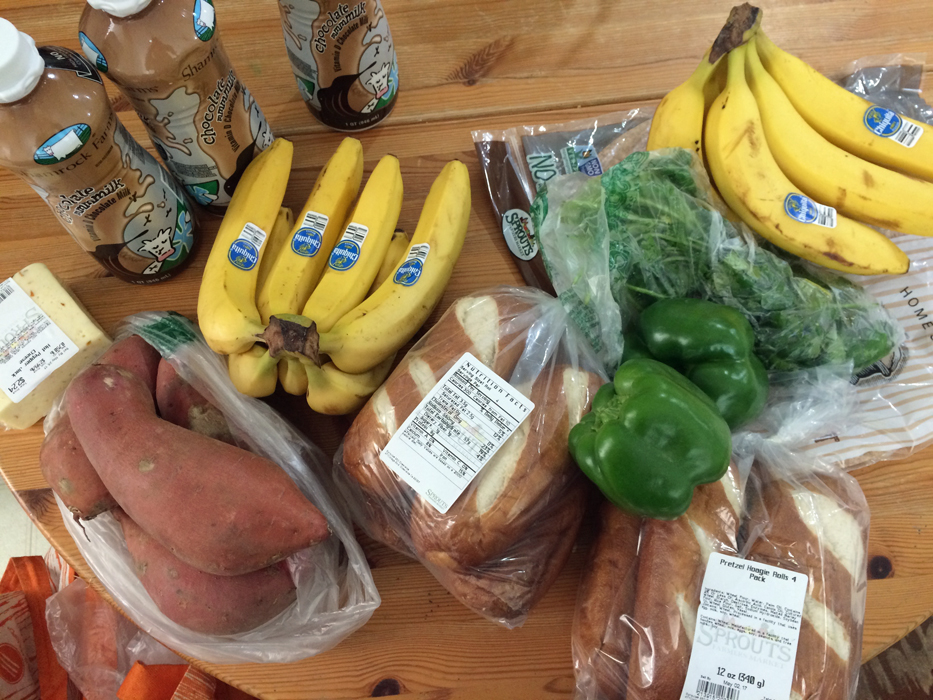 Sprouts
cilantro $0.50
peppers $0.50 each
yams $1.29/lb
banans $0.69/lb
chocolate milk $2.79
pepper jack cheese $2.24
pretzel hoagies $3.99
tortillas $3.99
Total spent $32
Total spent in April – $1347
January $356
February $1015
March $1336
April $1347
Total spent in 2017 – $4054
Monthly average in 2017 – $1,013.50
My next Grocery Geek report, Lord willing, will be a Pantry Challenge for the month of May.