I'm trying to decide how much of my good feeling experience from the Whole 30 was good habits (no snacking, eating breakfast, etc) or the new ingredients themselves or the lack of certain ingredients….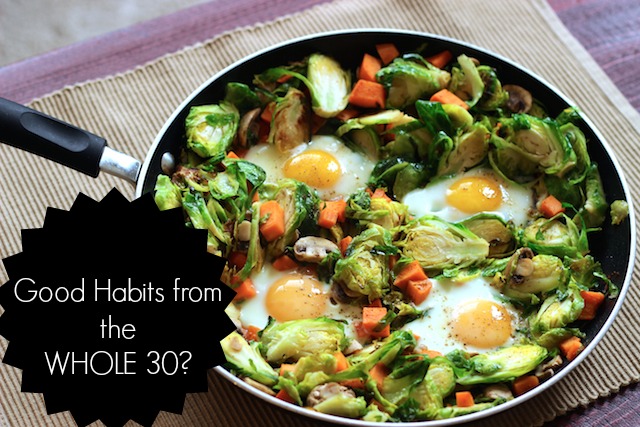 Long time readers will remember my Whole 30 experience from last year. According to the calendar, it coincided almost perfectly with our current sugar fast. What is it with me about crazy food things in late winter?
Anyway, while the Whole 30 didn't solve my aches and pains, I did experience some great benefits. Some of the Whole 30 recipes I developed then are still family favorites.
I outlined the positives I experienced in this post about what I learned on the Whole 30. The thing that I long for most is the incredible amount of energy I felt once I got through the first couple weeks. I was hopping out of bed at 4am without the need for coffee. It was amazing.
I've thought about that for a whole year, trying to figure out how to reclaim some of that good feeling. It wasn't a perfect experiment. I added ingredients that I had never before had. I ate more coconut, sweet potatoes, bananas, and eggs than I normally do. I omitted certain ingredients as you well know: dairy, grains, gluten, alcohol, sugar, and soy. I changed my habits in general: no snacking, eating three solid, meals drinking lots of water, etc.
Which thing made me feel great or was it a combination of all of them?
I've been ruminating about some of the habits of the Whole 30 and wanting to give them a shot when it comes to my diet. I don't know that this season of life allows me the work and grocery budget involved in the whole 30 shebang, but my thinking is that when that time does come around again, I could have the habits in place so that the experiment would be a little more scientific.
If I really wanted to go all techy, I'd also do a series of weeks where I added in the coconut, sweet potatoes, bananas, and eggs, and see what happened then. (I got an A in AP Biology, but that was many moons ago. Tell me if I'm on the right track, sciency people.)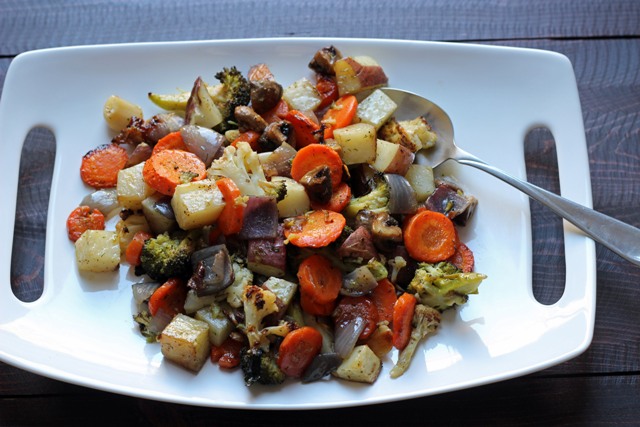 For now, let's look at the good eating habits the Whole 30 espouses:
Good Eating Habits
Make your plate 50% fruits and vegetables.
Drink lots of water.
Eat three meals. No snacks.
Eat breakfast before you have coffee.
Limit processed foods. Bonus points for omitting it completely.
Limit added sugars. Bonus points for omitting it completely.
Limit alcohol. Bonus points for omitting it completely.
Daily exercise.
I've got some purpose. Now I just need some will power. Got any to spare?
What do you think?
Have you done the Whole 30? Are these common-sense eating habits ones that would be easy for you? Chime in and tell us what you think!
PS. If you are investigating this type of elimination diet, check out my Whole 30 recipes and Whole 30 meal plan.