Make the switch to whole wheat pastry flour. You'll be pleasantly surprised.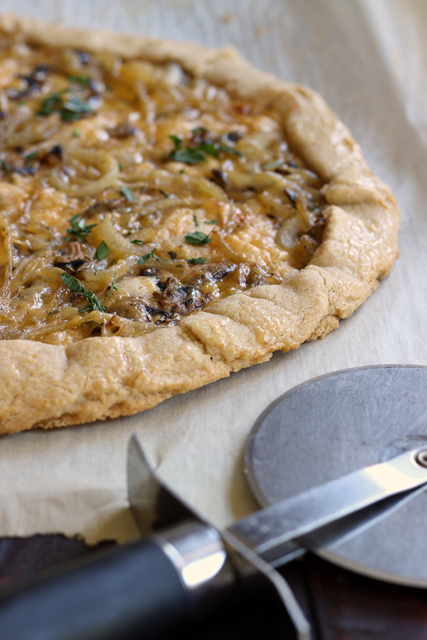 I'm over at Bob's Blog today, chatting about how the discovery of Whole Wheat Pastry Flour revolutionized my baking. I use it in so much at our house — and no one gets wheated out:
Wow. I could bake pancakes that didn't land like bricks when I served them up. I could bake muffins that didn't taste like a field in Kansas. I could bake brownies with whole grain and they didn't taste "too healthy".

I think that was when I heard angels singing.
Hop on over to Bob's Red Mill and hear my tale of tastiness and grab this recipe for a Galette with Mushrooms, Onions, and Cheddar.