Snap up that day-old bread at the store and give it new life in recipes!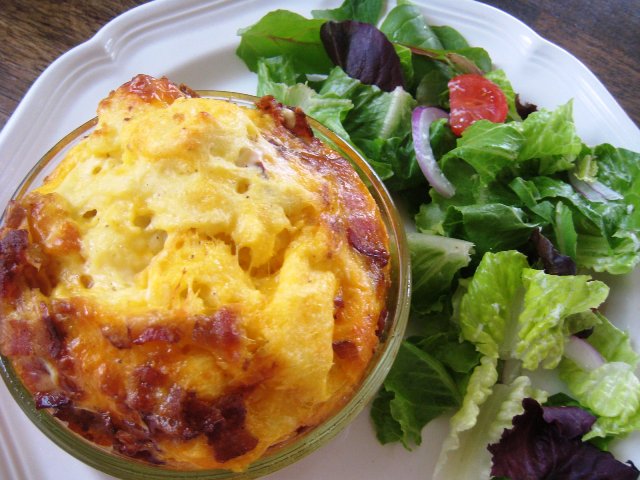 Bread is expensive, particularly if you want quality bread with few preservatives and additives. Since Trader Joe's changed their distributor, my favorite Harvest Whole Wheat Bread is now off our radar. The replacement is, in a word, unsatisfactory.
It's been frustrating when I don't have the time to bake since I haven't found an affordable alternative.
I do, however, have a favorite grocery store that has awesome clearance sections throughout the store. One section that I love is the bread rack. Both my local Ralphs stores regularly mark down their bakery and artisan breads to super low prices. This is where I can save a few pennies to keep the bread box filled when I just don't have the time to bake.
I've found really quality items this way that still have a couple days until their "sell by" dates. There's nothing wrong with them, the store just wants to move them more quickly. I stock up on our favorites and stash them in the freezer.
While I love home baked bread, finding store-bought for cheap is a nice compromise when I don't have the time to bake something myself. One can only do so much, you know?
Here are some things that I end up doing with the "day-old" bread once I bring it home: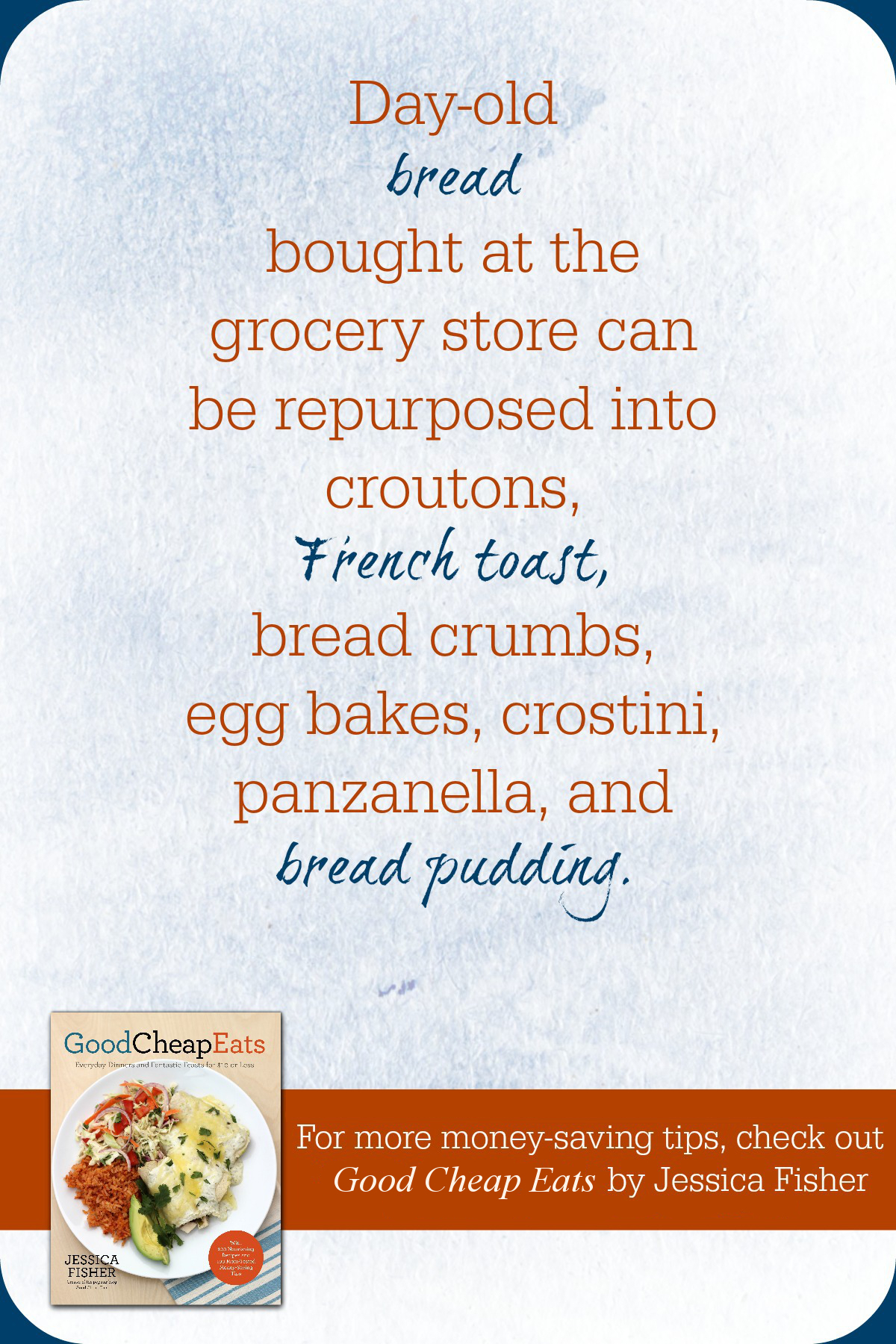 Delicious Ways to Use Day-Old Bread:
Croutons:
I have to fight people off these with a stick, they're so good. Homemade croutons are the only way to go.
French Toast:
French toast is a perfect use of dry bread. And it's very freezer friendly.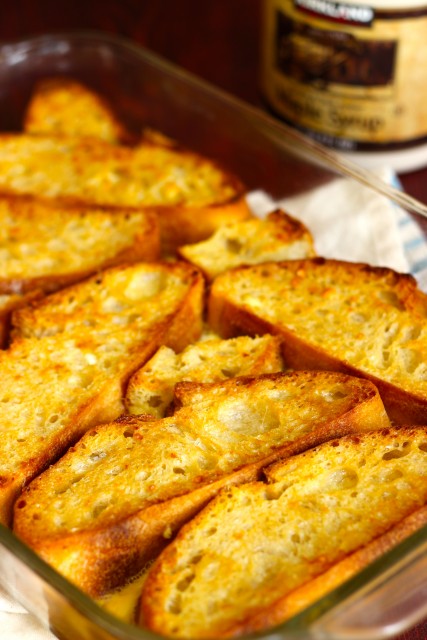 Savory Bakes, Toasts, and Breadcrumbs
Forget the bread basket, incorporate dry bread into your favorite savory recipes.
What's your favorite way to use day-old bread?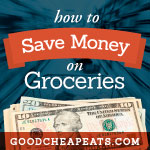 Save Money on Groceries
This is part of the How to Save Money on Groceries series. Scroll through the archives to get tips and tricks for reducing your grocery total at the checkout stand.