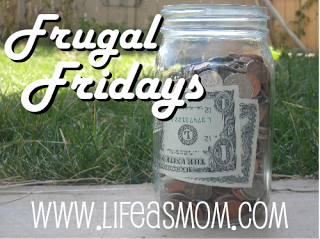 This week I spent a few days in the kitchen. I was on a mission to fill my freezer with homemade "convenience" items. Rather than start from scratch each night at dinnertime, I will be able to draw from a storehouse of "freezer meals." Almost all of this month's meals have been pre-prepped in some way: chicken sliced and marinating for stirfry, ground beef cooked and seasoned for tacos, burritos, and not-soggy-nachos, custom baking mixes made up for pancakes, cornbread, scones, and muffins. We've got it all.
I find that if food preparation is off my to-do list, I can get more done the rest of the time and enjoy the evening so much more. And while I love to cook and I love to eat, I also love to relax and simply enjoy my family. So, I try to limit my cooking, but still feed my family well at dinnertime.
Freezer Cooking Saves Money
Cooking many meals at once and freezing them for later use will save you:
time – it doesn't take much more time to make two or three lasagnas than one.
resources – if you're going to use the stove or oven to brown meat, brown five pounds instead of one. You'll save gas or electricity over time.
money
buying ingredients in bulk is often cheaper than purchasing many smaller packages
having food already to go will prevent you from running for a McRipoff and paying way more than you should to feed your family.
How Do I Freezer Cook on a Budget?
The question came up often this past week as I tweeted and updated facebook. In years past, I made my list of 30 meals based on what I wanted to eat in the coming month, regardless of the price or if the ingredients were in season. It still saved me money, but it was hard to have that lump of money at the beginning of the month. If you're paid weekly, that can present a bigger challenge.
There are several ways that you can swing a freezer cooking day even on a fixed budget.
Use what you have – don't use recipes that call for ingredients you don't have or those that might not fit your budget this pay period. Instead, scan your fridge, freezer, and pantry for what you already have. Build your menu plan from there.
Practice stockpiling – buy regularly used ingredients on sale and stock up rather than pay full price later when you want or need it. If you make this a regular practice, you'll find that you can keep a fuller pantry than shopping in other ways. Purchase meat items at good prices and freeze them until freezer cooking day. For instance, my local store has a great price on chuck roast this week – $.97/#. I will probably buy several packages and store them until the next Freezer Cooking Day and turn them into stews, chili, and shredded beef.
(The only exception I make to this is when I know that I want to freeze the meal uncooked, such as marinated meats and chicken or meatloaves which I prefer to freeze before cooking. Those I would prepare for freezing at the time of purchase.)
Straddle the sales – Find out the beginning and ending dates of your local grocery stores' sales. Build your menus from what's on sale. Usually, you can get an ad for the new sale the night before it starts, sometimes sooner. Just ask at your store. If you don't mind going shopping on back-to-back days, you can take advantage of 2 weeks' worth of sales.
Stretch meals from one cooking session to another – At the beginning of October, I made enough pasta sauce to last us for October and November. That was one less item to make and shop for this month. It also provides us with a little more variety in our menus for both months.
Make in season recipes – Next month's freezer meals will feature items that I know I can get for a good price. Can you say turkey? A few birds will make several batches of enchiladas, tamales, and chicken-broccoli casserole. This is also the season for roasts. Make stew, chili, and ragus. There's a wealth of items that are fall and winter-friendly.
Make items that are always frugal to eat – Eggs, beans, rice, and pasta are almost always good deals. You can easily make many meals based on these.
With some careful planning and some savvy shopping, you can easily pull off a great freezer cooking day on a budget. For inspiration, visit all these great recipe links for make-ahead meals.
How do you save money? Share your frugal tip with us.
In the interest of exchanging good ideas, please do not post affiliate links, giveaways or deal posts. Instead tell us what you do to stretch your dollars a little farther. Share concepts and ideas that have helped you grow in saving money and being a better steward of your resources.
Write about your money saving tip on your blog and bring the permalink to that post here. If you find your link has been deleted from Mr. Linky, it is probably because you linked to your blog's home page instead of the post itself. If you need help, go here.
As a courtesy to me, your lovely hostess, please make sure that you link to www.LifeasMOM.com in your post.
If you don't have a blog, tell us your bright idea in the comments. Can't wait to learn some new tricks!