Do your future self a favor and fill the freezer with a few extra meals to please the family and buy you some time. This Month of Freezer-Friendly Meal Plans will set you up right!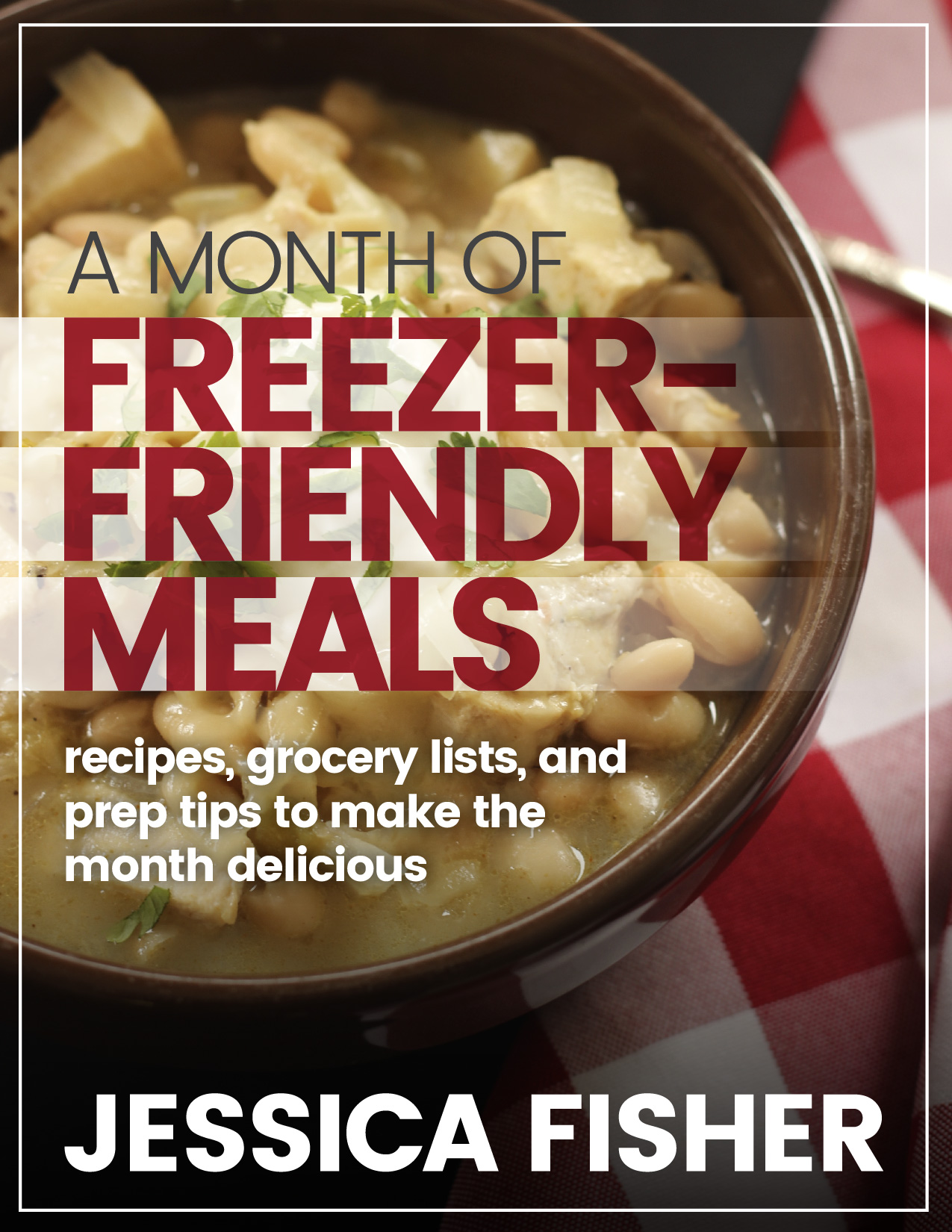 Over 20 years ago I was listening to a radio program — remember radio? — and I heard about this thing called Once a Month Cooking. I was intrigued. I loved cooking, though I loved eating even more, but I found that as a busy high school teacher, it was getting harder and harder to make dinner each night. I was just too exhausted.
Turns out OAMC, as it came to be called, was a God-send. Not only did I get a homemade dinner on the table, but I had reserves in the freezer as well as a little energy left in the day. I was still behind on grading papers, doing laundry, answering phone calls, and everything else under the sun, but I was AHEAD when it came to making dinner.
And being AHEAD in one area of life made a huge difference. It still does.
Over time, our family has grown, my cooking skills have expanded, and I've developed my own recipes for the freezer. While I no longer do all my cooking in one day, I still practice freezer cooking. Only now, I double or triple dinner for one of the quickest ways to stock my freezer.
Cooking freezer-friendly meals has been one of the biggest boons to my kitchen, my budget, and my dinner table. And I want it to work for you, too.
That's why I'm super excited to present to you this monthly meal plan.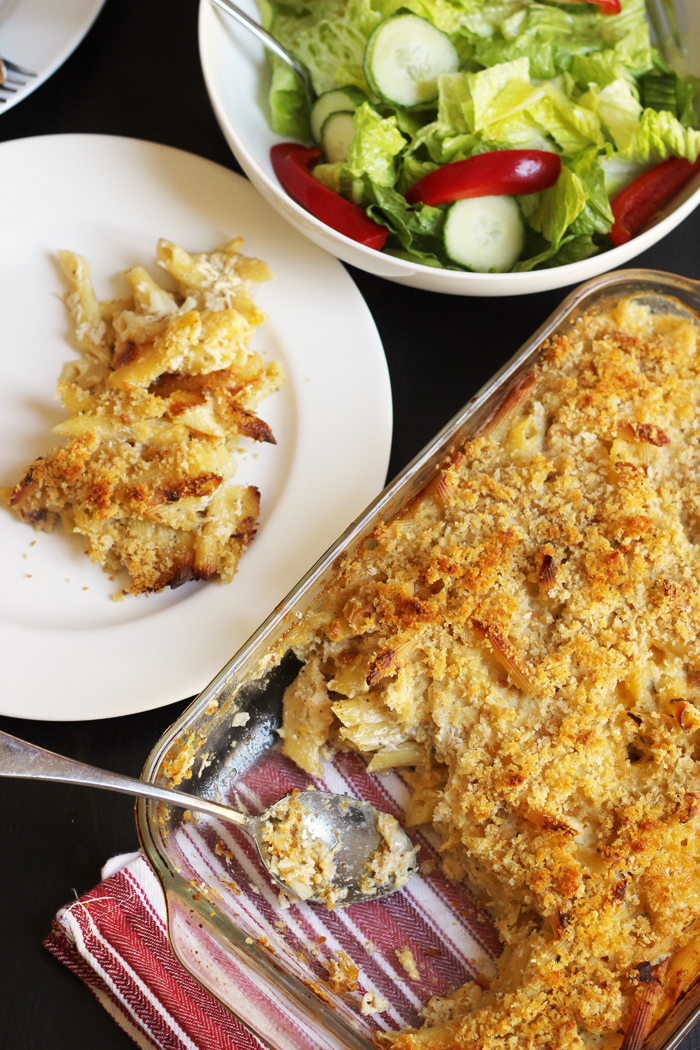 A Month of Freezer-Friendly Meal Plans
This meal plan has all the great things the other Month of Meals include:
30 main dish recipes that suit a family's lifestyle and budget
4 weekly meal plans and grocery lists
1 monthly grocery list so you can shop the sales and stock your pantry well, knowing you'll use it all up
prep lists and make-ahead checklists
super simple dessert ideas
quick and easy appetizer suggestions
but, it's got one big bonus.
All the recipes in this meal plan are designed to be freezer-friendly!

But, you don't have to cook all day to make these meals happen. Unlike a once-a-month cooking plan when you might cook for an entire day or two, this meal plan is set up differently.
You can cook each meal just like you would on a normal evening OR you can double or triple a recipe and stash the extras away for later. Do this a few times a week and you will quickly build a treasure trove of frozen assets. This is one of the best ways I know of filling the freezer without wearing yourself out.
(Click the images to see the recipes included in the meal plan.)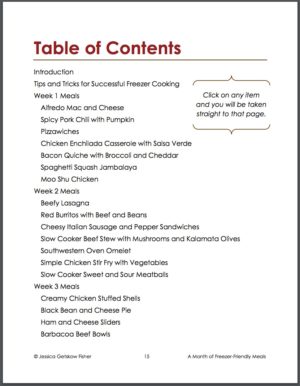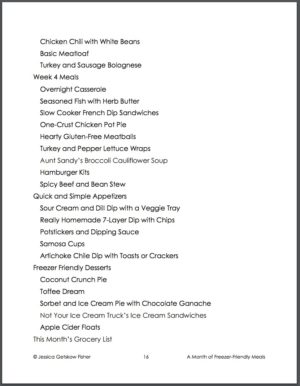 A Month of Freezer-Friendly Meal Plans is available for only $7 this month! Save five bucks and eat super well!
If you're interested in adding this to your clever bag of tricks, do it now. Because trust me, the month will be gone in a flash.
Don't blink or you'll miss this meal plan!