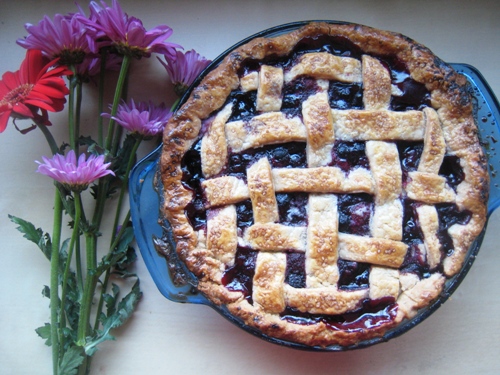 I confess. I have a sweet tooth. And I'd much rather indulge it with homebaked goods. I might have liked storebought in high school. Heck, storebought might have been tasty back then. But, today? It's usually a disappointment.
Homemade is better. And if you're watching what you eat, it's better for you, too. I like to make my calories count. I'd much rather eat a slice of really good pie than half a mediocre one.
That said, I can't be baking in the kitchen every day! The solution is to make a mess of desserts to freeze for another time. Consider these freezer-friendly desserts:
Fruit pies and crisps – Freeze unbaked. Bake unthawed. Great flavor in half the time. You can also freeze the crust, filling, and topping separately and combine them before baking. You'll have to thaw to do that.
Brownies, cakes, quick breads – Freeze as a mix or go ahead and bake the whole thing. Cool completely, wrap well, and freeze.
Ice cream pies, sundaes, and sandwiches – Prepare as you normally would, wrap well, and freeze.
Cookies – Freeze them unbaked or baked. Go here for directions.
Ice cream and sorbet – Prepare and freeze.
31 Days of Freezer Cooking
For more ideas about how to make freezer cooking work for you, follow along with us here in October as I post 31 Days of Freezer Cooking. You can see past posts here.
For even more Freezer Cooking how-to's you can also buy my book, Not Your Mother's Make-Ahead and Freeze Cookbook.
Don't want to miss a post in this series? Subscribe to 31 Days of Freezer Cooking by RSS or email.