A few hours in the kitchen will provide you with bowls, and mugs, and cups full of soups and stews to enjoy throughout the month. Grab the free printable cooking plan.


Last month's free, downloadable Freezer Cooking plan was for Protein Power in an Hour. If you missed it, be sure to download it and get cooking. It's easy-peasy.
This month's plan takes a little more time, but it still reaps huge rewards. You know all that snow that is burying the country? Well, that calls for soups and stews, does it not? And what better way to make the best of inclement weather than to get some pots bubbling with tasty, freezer-friendly goodness?
But, first a recap. Here's my process for freezer cooking:
1. Make a plan.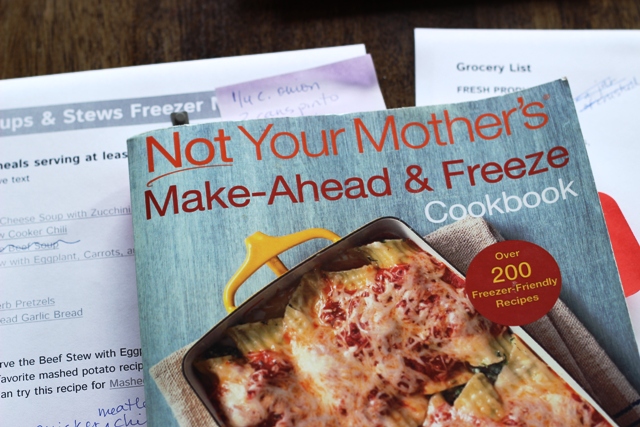 There are so many recipes that our family absolutely loves, it's always hard to narrow it down to a do-able amount. Five years ago, I could pull off mega cooking sessions. These days I prefer to take things a bit more slowly.
I typically ask my family what they feel like having, consult the sales, and flip through Not Your Mother's Make-Ahead and Freeze Cookbook. (Disclosure: I wrote that book!)
The book offers instruction in how to create your own plan, but it also contain ten different cooking plans. Those plans only make use of about half the recipes in the book, so it's worth your while to explore a bit. You can also download one of these free plans.
2. Gather your stuff.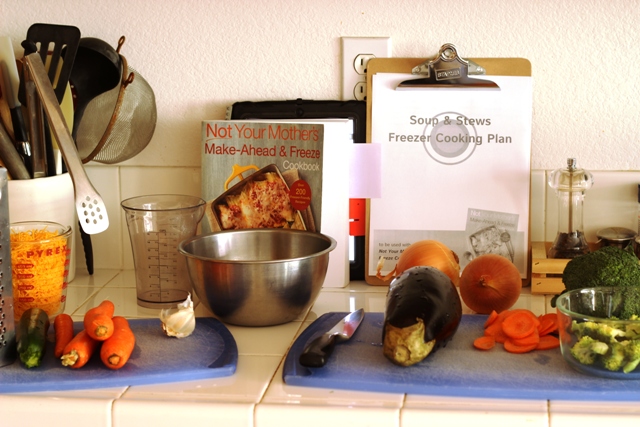 I find it to be super helpful to lay out everything I'll need: ingredients, cutting boards, a trash bowl, measures, knives, recipes, etc. I use an iPad to access online recipes as well as my book and the printed plan.
3. Find a helper.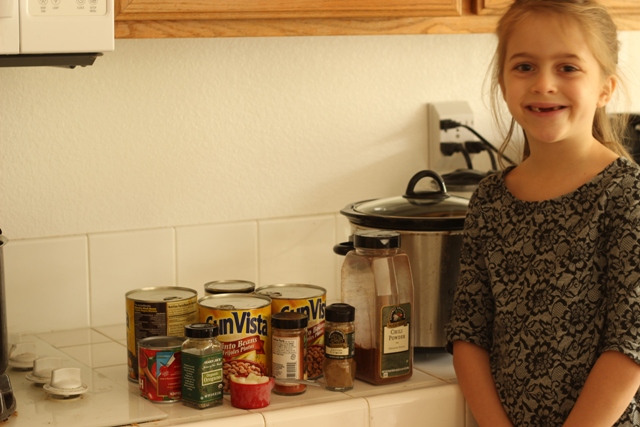 Whether it's a spouse, child, or friend, having a helper for a cooking session makes it so much more fun. You can visit while you work!
4. Get chopping.
Do all your prep work in advance so that your "cooking time" is really just assembly. You'll find that the mise en place method makes your cooking much more pleasurable.
5. Clean as you go.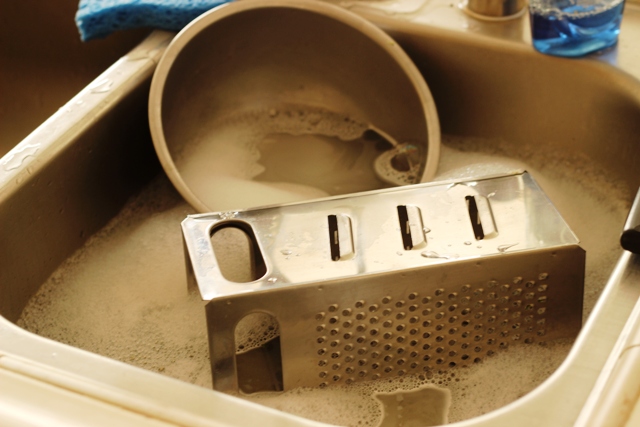 Start with an empty dishwasher and fill it as you go. Alternatively, keep the sink full of hot, soapy water. Wash dishes as you cook. You'll use up little minutes and feel so much more productive at the end when you have a full freezer AND a clean kitchen.
6. Bon appetit!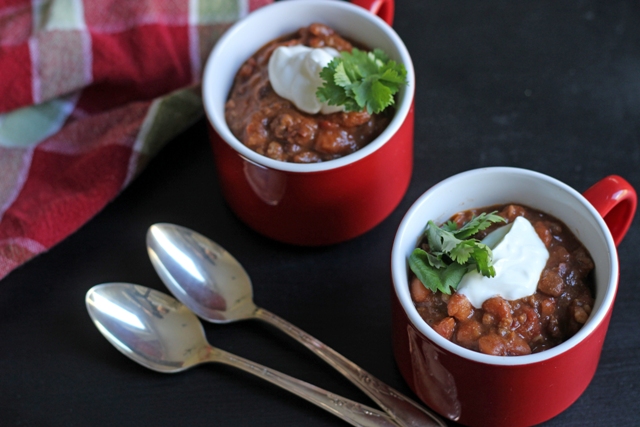 Enjoy all kinds of homecooked goodness over the coming weeks.
But, first….
Download the plan.
The following recipes play a role in this month's Soups and Stews Cooking plan. I threw in a few breads to go with. These recipes are great for freezing in individual portions so that you can pack them for work, reheat them for an afternoon snack, or let everyone choose his favorite flavor at dinner time.
You can download the cooking plan, complete with grocery list, prep list, timeline, and labels.
Freezer Cooking Plans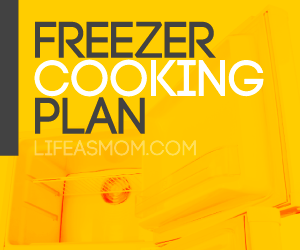 Don't forget! There are a bunch of other free printable plans if soups and stews aren't your style this month. Check it:
What kind of freezer cooking have YOU been doing lately?