Company coming? Don't spend all your time in the kitchen! This free printable plan is your key to freezer cooking for company.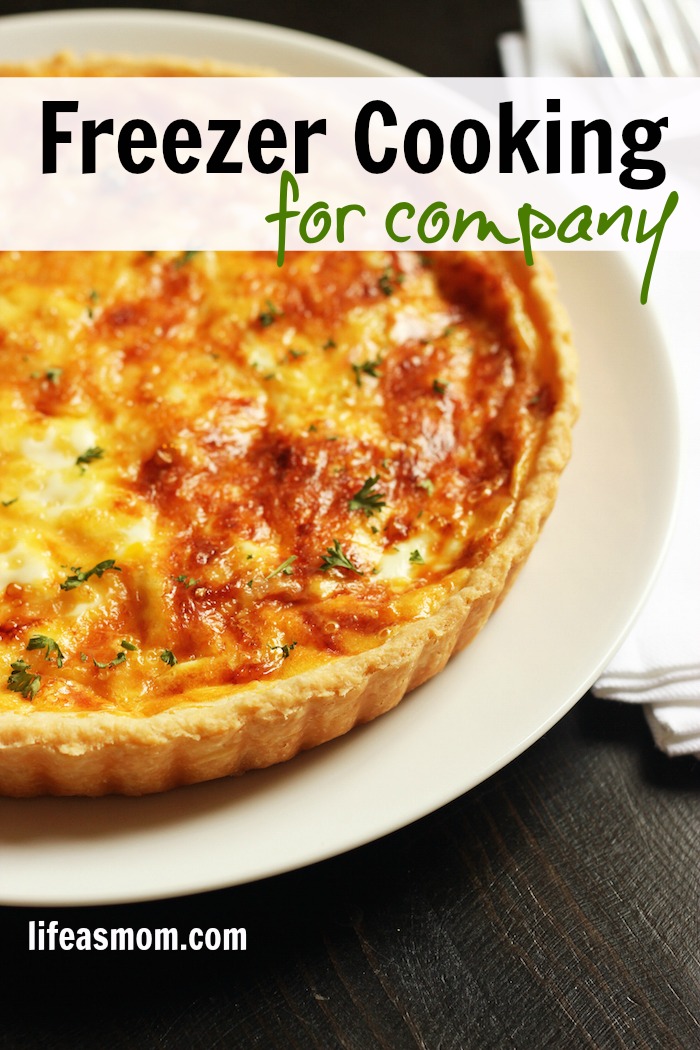 Whether you've got folks coming in for Easter or friends coming to spend spring break, having a few freezer meals on hand can make your time with them so much more fun!
Last fall when my brother got married here in San Diego, I hosted a family dinner as well as a day-after brunch at our house. There were almost 30 people here!
I knew I couldn't pull it off by myself without a little prep ahead work, so I spent a few hours in the kitchen making meals that were freezer-friendly as well as fit for company.
I am pleased to say that both events went off pretty easily thanks to freezer cooking for company.
Freezer Cooking for Company
If you've got company coming for Easter, spring break, or some other fun occasion, now's a great time to fill your freezer! With these meals ready to go, you'll be able to sit and enjoy time with friends and family instead of fussing in the kitchen.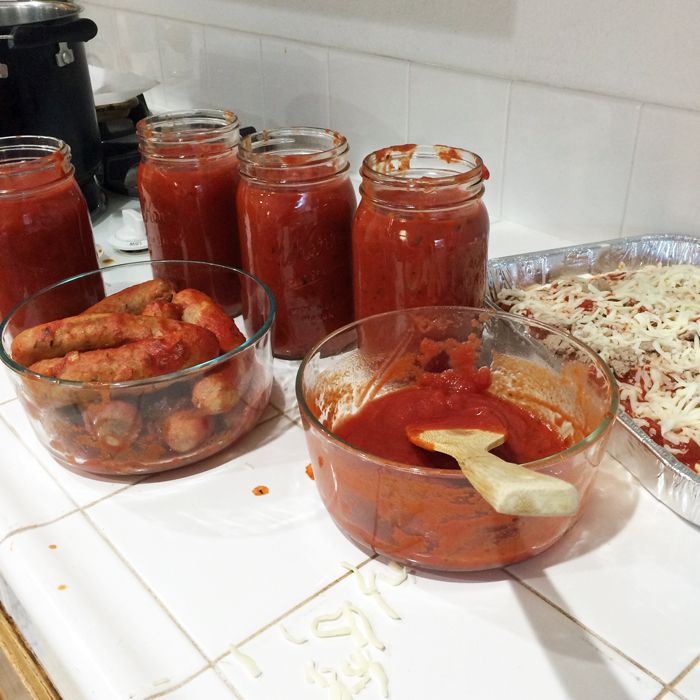 This free printable freezer cooking plan provides a boatload of food for breakfasts/brunches as well as a nice dinner with dessert.
Here are the recipes included:
BREAKFAST/BRUNCH
DINNER
DESSERT
Freezer Cooking for company is a great way to enjoy your time with family and friends in a way that allows you to feed people well without freaking out.
But, if you just want to stock pile your freezer with some great meals for your own household, that works, too!
What freezer cooking for company do you do?