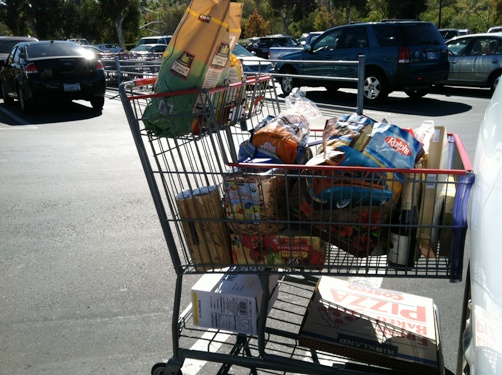 I spent time this weekend finalizing my freezer cooking plan as well as getting some shopping in. BIG batch cooking is on the agenda this week.
While I still shop at a number of stores, Costco is often my go-to spot for groceries when bulk cooking. There are some great deals to be had, though their meat prices are not as competitive as they once were.
If you're wondering what you might want to grab at Costco, here's my list of good deals:
cheese
some meats
bread
milk and other liquid dairy
butter
canned tomato products
spices
baking supplies
beans
pasta
honey and maple syrup
processed snacks for cooking day
31 Days of Freezer Cooking
For more ideas about how to make freezer cooking work for you, follow along with us here in October as I post 31 Days of Freezer Cooking. You can see past posts here.
For even more Freezer Cooking how-to's you can also buy my book, Not Your Mother's Make-Ahead and Freeze Cookbook.
Don't want to miss a post in this series? Subscribe to 31 Days of Freezer Cooking by RSS oremail.